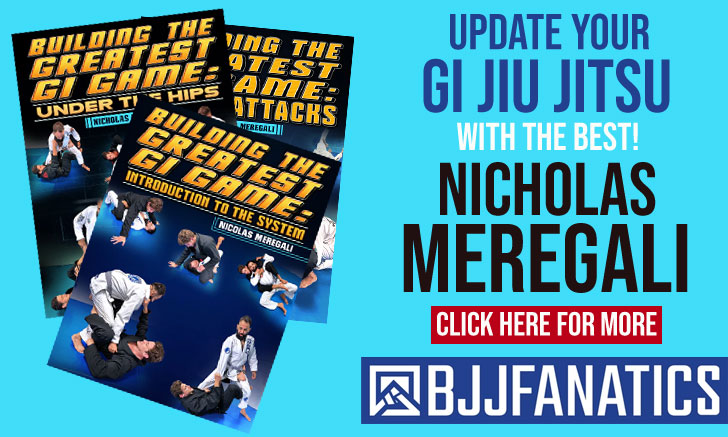 Jesse Urholin is an accomplished Finnish grappler and one of the top competitors ever produced by the Arctic country. A Brazilian jiu jitsu black belt under Markku Juntunen, Jesse Urholin made a name for himself in the European circuit by conquering medals in tournaments such as the IBJJF European Open, Crest Pro Fighting and the ADCC Trials, while also proving his worth in international events such as the IBJJF World Championship – both in gi and no-gi.
Jesse Urholin Jiu Jitsu
Full Name: Jesse Juhani Urholin
Nickname: n/a
Lineage: Mitsuyo Maeda > Carlos Gracie > Helio Gracie > Rolls Gracie > Romero Cavalcanti > Alexandre Paiva > Markku Juntunen > Jesse Urholin
Main Achievements:
ADCC European Trials Champion (2014/2016)
IBJJF European Open Champion (2012 blue)
SBJJL Finish No-Gi National Champion (2016)
SBJJL Finish National Champion (2016 weight + absolute)
IBJJF World Championship Runner-up (2014 purple, 2016 brown)
IBJJF World No-Gi Championship Runner-up (2012 blue)
Crest Pro Fighting Runner-up (2016)
IBJJF European Open Championship 3rd Place (2013 purple, 2017 black)
Favorite Position/Technique: Guard Passer
Weight Division: Peso Pesado (94,30 kg / 208.0 lbs)
Team/Association: Alliance
Jesse Urholin Biography
Jesse Urholin was born on May 18, 1989 in Pori – Finland.
As a child Urholin played football/soccer on a competitive level, prior to his interest for martial arts which appeared as a teenager thanks to Jesse's love for action films. The curiosity for combat led both Jesse and his brother Riku to join a taekwondo school, a sport they practiced for 1 year prior to finding Brazilian jiu jitsu (2008).
The Urholin brothers started their jiu jitsu careers with coach Seppo Vihelä, and although Jesse loved grappling from the get-go he was forced to abandon his training for one year in order to perform his compulsory military service.
Upon his return to civilian life Jesse carried on his grappling tuition under the careful guidance of Markku Juntunen, one of Finland's BJJ pioneers and a member of the powerful Alliance academy franchise. It was coach Juntunen who promoted Urholin through jiu jitsu's belt system, including his black belt graduation, which took place on June 12, 2016.
While keeping an active and successful career in Scandinavia's grappling circuit, Jesse also maintained a full time job in Information Technology (IT) for a private company.
Cover photo by Voikukkajj
Jesse Urholin Grappling Record
15 WINS
BY POINTS


BY ADVANTAGES




BY SUBMISSION




BY DECISION




BY PENALTIES




BY DQ



1 SUBMISSION WINS
#214eb8
Arm triangle
100
1
4 LOSSES
BY POINTS


BY ADVANTAGES




BY SUBMISSION




BY DECISION




BY PENALTIES




BY DQ



1 SUBMISSION LOSSES
Jesse Urholin Fight History
ID
Opponent
W/L
Method
Competition
Weight
Stage
Year
11354

Kamil Uminski

L
RNC
Crest Pro
ABS
F
2016
11624

Leandro Lo

Leandro Lo
L
Pts: 0x0, Adv
European Open
94KG
SF
2017
12362

Thiago Sa

Thiago Sa
L
Referee Decision
European NoGi
92KG
SF
2017
13879

Ruslam Chsiev

L
Referee Decision
ADCC
88KG
E1
2017
10640

Mardo Männimägi

W
Pts: 8x0
NoGi Finnish Open
91KG
F
2016
10643

S. Holmström

W
Points
Finnish Open
94KG
SF
2016
10644

Niki Blomqvist

W
Arm triangle
Finnish Open
94KG
F
2016
10645

Henri Lindroos

W
Adv
Finnish Open
ABS
4F
2016
10646

J. Hulkkonen

W
Points
Finnish Open
ABS
SF
2016
10647

Harri Paakkola

W
Points
Finnish Open
ABS
F
2016
10743

Unknown

W
Points
ADCC EU Trials
88KG
R1
2016
10744

Mike Hillebrand

W
Points
ADCC EU Trials
88KG
4F
2016
10745

Oskar Piechota

W
Referee Decision
ADCC EU Trials
88KG
SF
2016
10746

T. Loubersanes

W
Points
ADCC EU Trials
88KG
F
2016
11351

M. Rudnickas

W
Points
Crest Pro
ABS
R1
2016
11352

T, Hopstock

W
Points
Crest Pro
ABS
4F
2016
11353

D. Borovic

W
Points
Crest Pro
ABS
SF
2016
11617

Felipe Mota

Felipe Mota
W
Points
European Open
94KG
8F
2017
11621

R. Bonfim

W
Pts: 2x0
European Open
94KG
4F
2017
Jesse Urholin vs Ilmari Leppänen

Jesse Urholin vs Thomas Loubersanes