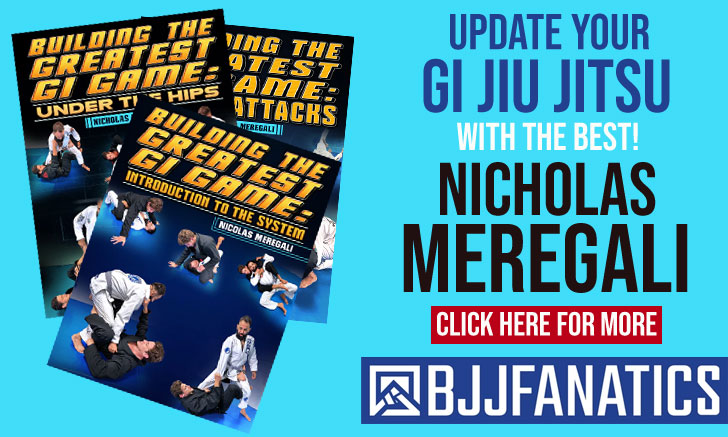 The upcoming weeks will be among the most stacked days we've ever seen of high level grappling under a professional setting. An avalanche events with deep cards that go from Copa Podio to ACBJJ, going through Fight 2 Win Pro 24 and Chael Sonnen's Submission Underground 3 (this weekend) – an event that has brought forward a mixture of mixed martial arts (MMA) fighters and professional grapplers to a submission only jiu jitsu event.
For its third edition SUG has assembled a special set of super-fights, though none gets us more excited than the headline clash between Alliance's Dillon Danis and Gracie Barra's AJ Agazarm. Marcelo Garcia's black belt has hinted a move towards MMA on several occasions and Submission Underground will be a perfect platform to introduce Danis to his future crowd. On the other side of the mats Danis' motivation will be met by Agazarm, an athlete who does not know what it's like to be in a boring match – one of the reasons why he's been on almost every professional event in jiu jitsu's international circuit.
On paper the odds seem stacked against Agazarm. Danis will be the bigger man, with the highest submission rate and win streak, having just come off a double gold victory at the No-Gi Pan American Championship and Polaris a couple of months ago.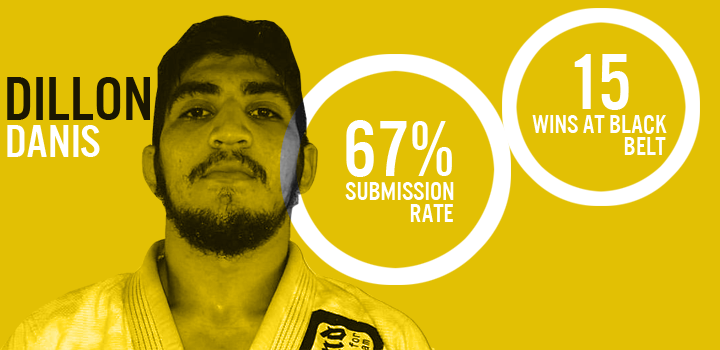 All these factors are unlikely to disturb a seasoned veteran such as Agazarm who is yet to be submitted under sub-only rules. Known for his willingness to be tested against larger opposition (Daniel Strauss, Minowaman, Jake Shields, Joao Gabriel Rocha, etc), AJ brings a 'never say die' attitude combined with his very unique adaptation of American jiu jitsu, a game filled with fast scrambles and high risk/reward maneuvers – some might say, controlled chaos.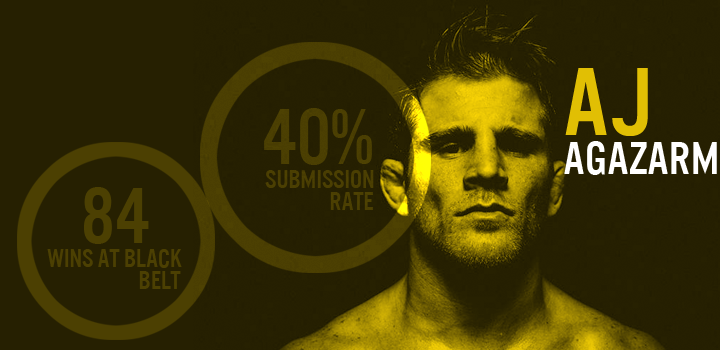 Agazarm's durability will be tested by Danis, and considering these two grappling standouts will meet in a cage style arena, this should bring another interesting angle for the fans. Will Agazarm utilise his pedigree wrestling to push Dillon against the fence, limiting the New Yorker's well known transitions – or will Dillon's hard work with SBG's cage fighters give him the advantage? We will soon find out.
Submission Underground 3 (which will be streamed by Flo-Grappling) will also feature a stacked main card, more details below:
Main Card
Dillon Danis vs AJ Agazarm
Antonio Cara de Sapato vs Garry Tonon
Jeff Glover vs Chad Mendes
Gordon Ryan vs Jeff Monson
Andre Alexander vs Joe Baize
Undercard
Phil Dunlap vs Morgan Mainz
Aaron Martin vs Mike Dewitt
Tom Burns vs Abel Briceno
Justin Mark vs Austin Springer
Roma Pawelek vs Hannah Sharp
Micah Brakefield vs Lee Flores
Daniel Swain vs Ricky Simon
Brian Van Ornum vs Billy Yi (gi)
Dan Wlahs vs Taylor Ron Murders
Logan Skinner vs Brian Travis
Zach Force vs Andrew Sidelinger (gi)
Derrick Flag vs Niko Hughes