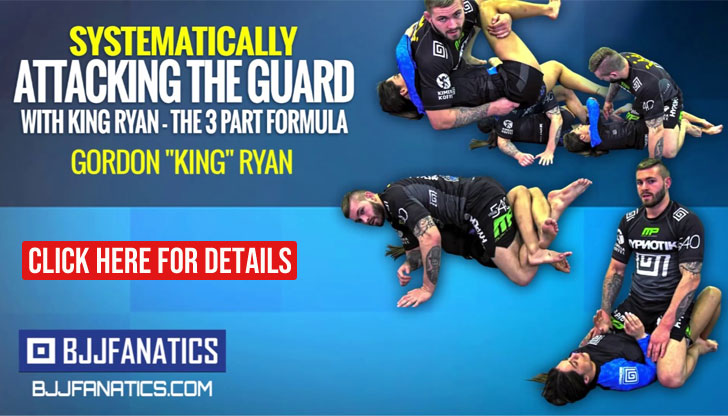 José Aldo, or simply Junior as he is called by his Nova Uniao peers, is a famous mixed martial arts (MMA) fighter from Manáus and a black belt in Brazilian jiu jitsu under Master André Pederneiras, a sport in which he excelled in the early 2000's prior to his prize-fighting career. José Aldo conquered numerous titles in jiu jitsu's lower belt divisions, having two wins over grappling legend Rubens Charles in the brown belt division.
Jose Aldo's Jiu Jitsu
Full Name: José Aldo Junior
Nickname: n/a
Lineage: Mitsuyo Maeda > Carlos Gracie > Carlson Gracie > Andre Pederneiras > José Aldo
Main Achievements (Jiu Jitsu):
World Cup Champion – CBJJO (2004 brown belt division)
Brazilian National Champion (2003 purple belt)
World Championship Bronze Medallist (2001 blue belt)
Weight Division: Peso Pluma (64kg – 141lbs)
Team/Association: Nova Uniao
Jose Aldo Biography
Jose Aldo was born on the 9th of September 1986 in the city of Manaus, Brazil. As a child he was very interested in Football (soccer), a sport he played competitively. He was an aggressive player and often had scuffles with the players from the opposing teams. It was because of those fights that José Aldo felt the need to join Capoeira (a Brazilian martial art) at the age of 14 to improve his fighting skills. By the age of 16 he had changed his mind as to what he wanted to accomplish in adulthood. Hebelieved his destiny was to become a professional footballer as a child, but in his adolescence he started feeling the need be part of combat sports.
He moved to Rio de Janeiro (home to his favourite soccer club, Flamengo,) on his own when he was 16 years old, against his mother's will. He had very little money and no job, so his first few weeks were incredibly hard, living in the Favelas (Brazilian slums). The first correspondence his mother received from Aldo was a letter with a sea shell on it. Looking at the sea had been a dream of Jose Aldo's since he was a child – though his mother never really thought this would be something he would accomplish due to the long distance between Manaus and the coast, The letter represented the first tick on a list of accomplishments soon to come.
To start his fighting tuition, Jose Aldo looked for the legendary coach André Pederneiras from Nova Uniao, a man responsible for the development of fighters like Vitor "Shaolin", Robson Moura, Ramon Lemos, Gustavo Dantas, Marlon Sandro and many others. Aldo trained under Pederneiras for a few weeks, and when the master found out about Aldo's dire situation he took Aldo aside and told him to start living in the academy, he also stopped charging him for the tuition. At Nova Uniao he also met "Vivi" (Viviane) the woman that would later become his wife. She trained Muay Thai at the academy and caught Aldo's eye immediately. They started dating and a few years into their relationship Aldo proposed to her on top of a ring, just after he won his fight. In true Latin style, he also told Vivi to stop training as his wife could not be seen training in a male oriented gym.
Jose Aldo's career in Jiu Jitsu was prosperous, but he decided to focus his training regime towards MMA (as that was where he could make a living), though he always considered himself a BJJ fighter (as stated on an interview to Sensei TV in 2010). He also stated that he always comes back to gi training after his fights and that he prefers to strike to please the knockout hungry crowds.
Jose Aldo went on to accomplish titles in the WEC and the UFC, two of the best MMA organizations in the world.
Jose Aldo vs Daniel Pires

Jose Aldo vs Leandro Martins