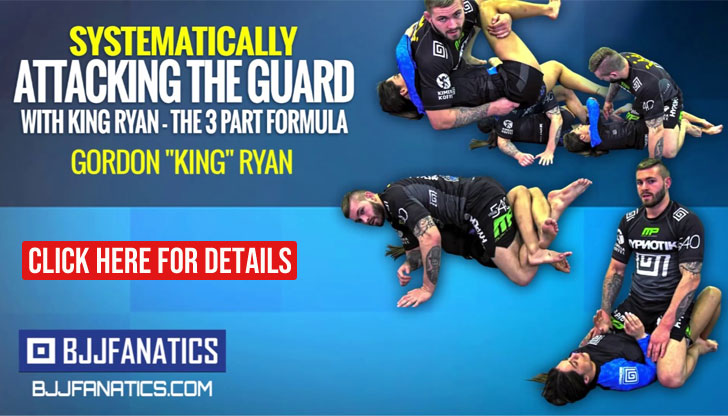 9th degree red belt Carley Gracie, who is sometimes referred to as "The Lion of the Gracie Family", is the 11th child of Gracie jiu jitsu founder Carlos Gracie, and the first member of the family to bring Brazilian jiu jitsu to the United States (1972). Carley Gracie is also the father of two jiu jitsu practitioners, Ralston and Clark Gracie, being the later, one of the main BJJ competitors in the world.
Carley Gracie Jiu Jitsu
Full Name: Carley Gracie
Nickname: Carley is sometimes referred to as "The lion of the Gracie family", as at the time of his departure to the United States Carley was regarded as the main representative of the Gracie family.
Lineage: Mitsuyo Maeda > Carlos Gracie Sr. > Carlson Gracie > Carley Gracie
Main Achievements: N/A
Favourite Technique: N/A
Weight Division: N/A
Team/Association: Carley Gracie Jiu Jitsu Academy
Carley Gracie Biography
According to Wikipedia, Carley Gracie was born off the coast of Natal, state of Rio Grande do Norte (Northeast of Brazil), though this has not been verified. Either way, Carley grew up in Teresópolis for the most part, in the family's country home on the mountains nearby Rio de Janeiro. Though Carley Gracie had great potential to be a good fighter, he decided to approach jiu jitsu a little later in life (when compared to most of the men in the family), instead he chose to be around the family stables, dedicating himself to what he loved best, his horses.
When he was of age, Carley moved to Rio de Janeiro to start training, but unlike most of his brothers and cousins, his instruction was under his father Carlos Gracie, and not his uncle Helio. After many hours spent training alongside his dad, Carlos decided to step down and Carley Gracie's tuition was handed to his older brother, Carlson Gracie. Carlson was starting his gym, and taught Carley for a long period of time. During this spell beside Carlson, the pair was regarded as the family's champions. Carley fought in Gracie challenges and grappling tournaments, defending the family colours bravely and successfully for a few years. During this competitive period Carley's toughest challenge was Sérgio Íris, who at the time, was being coached by a former student of Helio Gracie and would later become a Carlson Gracie student (Carlson's first black belt).
Carley Gracie's feud with his uncle Helio has been well documented, one of the most serious and unheard of events in the family was Carley's fist fight with Helio. This is described on Reila Gracie's book (Carlos Gracie, the Creator of a Dinasty):
The episode occurred at the gardens of the Gracie house in Teresópolis, having Rorion, Relson, Cárlion and some of the younger brothers as witnesses. Carley tells that he was next to the stables when he heard the following comment from his uncle: "You are as dumb as the horses you take care of!" – Rorian who stood beside him laughed. Upset, Carley turned to his cousin and said "uncle Helio can talk whatever he wants because he's my uncle, but you're not. Laugh again and I'll punch you in the mouth." Helio did not take the comment lightly and told Carley "pretend I'm not your uncle, let's settle this right here, right now" and before Carley said anything he threw a punch that grazed Carley's face. Carley reacted with a takedown and landed mounted, throwing punches to Helio's face which opened up his eyebrow. The fight was separated, after which Helio said he had faced "a buffalo filled with adrenaline" in an apologetic tone. 
The Gracie family were seen as fighting experts in Rio de Janeiro, and curiously the US Marines, who were in charge of the US consulate security in Rio, decided to seek Carley for jiu jitsu instruction. After these Marines returned to their US base in Quantico, Va, fully trained in Gracie Jiu Jitsu, their close combat skills had improved tremendously. Noticing the difference, the Marine officials invited Carley Gracie to come to the US and teach at the Marine Corps Base in Quantico, a challenge firmly accepted. After his spell at the Marine base in 1972, Carley Gracie proceeded to teach Gracie jiu jitsu in many different places such as Connecticut, Maryland, and Florida before finally settling in California, where he set his camp since 1979.
In 1994 Carley Gracie was part of a family dispute that transcended to the American courts. The quarrel was with his cousin Rorion Gracie, over the use of the Gracie name in jiu-jitsu. Rorion had obtained the federal trademark registration for the term "Gracie Jiu-Jitsu" in an attempt to stop the use of the Gracie surname in any sort of promotion of their work by any member of the family. As Carley had been the first to arrive in the US and had been using the Gracie Jiu Jitsu tag for many years, he decided to go against his cousin's trademark registration and challenge it legally. The battle was a long and expensive one, but in the end, the Ninth Circuit Court of Appeals ruled in Carley Gracie's favor, ordering the District Court Judge to cancel Rorion's federal trademark registration.