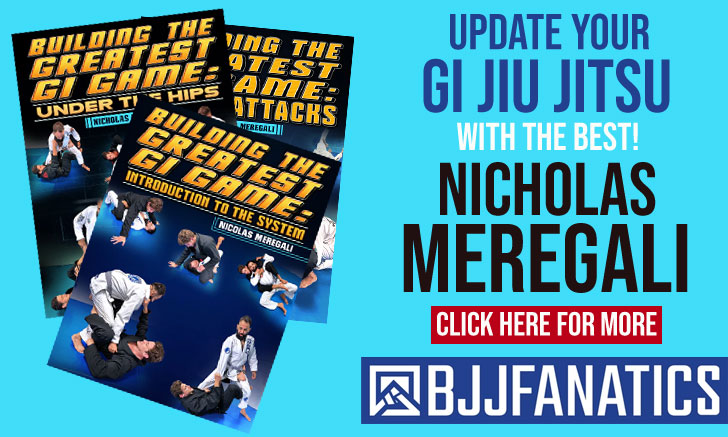 Denys Darzi is a Brazilian Jiu Jitsu Black belt 6º Degree under BJJ legend Francisco Mansor from Rio de Janeiro. Competitor since the "Golden Era of BJJ" (the 1980's), Denys had the chance to enter some of BJJ's most celebrated tournaments like the Copa Company, Lightning Bolt Cup and Vansport Cup. Professor Denys is currently teaching and training at his own academy, Denys Darzi Brazilian Jiu Jitsu, in Boca Raton, Florida. He is also affiliate to Soul Fighters Brazilian Jiu Jitsu, one of the strongest completion teams in the global scenario of competition of Brazilian Jiu Jitsu.
Denys Darzi Jiu Jitsu
Full Name: Denys Darzi
Nickname: N/A
Lineage:  Carlos Gracie > Helio Gracie > Francisco Mansor > Denys Darzi
Main Titles:
1st Place Lightning Bolt Cup (purple belt)
1st Place Copa Vansport (purple belt)
1st Place Niterói City Open (blue belt)
1st Place Brazilian Nationals (Pre-IBJJF)
2nd Place Copa Company
Weight Division: middleweight (82kg-181lbs) and medium heavyweight (88kg-194lbs).
Favorite Position: Good overall game
Team/Association:
Denys Darzi Biography
Denys Darzi was born on the 22nd of September 1963 in Rio de Janeiro Brazil. He started practicing sports from a very young age, namely swimming, where he got into the best Swimming team in the country, the Equipe Gama Filho. Fate would have other plans than an Olympic career, and as his parents moved to another neighborhood (Tijuca) he gave Water Polo a try. Denys was 14 years old then. Due to his strong competitive swimming background, he was invited to be part of the Tijuca Tenis Club Water Polo Team (TTC) but conjunctivitis stopped him from training for a long time. As a way to keep active, one friend invited him to begin training Jiu Jitsu at Kioto Academy in September 1978.
At Kioto Academy, he met Master Francisco Mansor who became his teacher and a second father. Denys became a formidable competitor during the 1980s reaching the top spots in some of the most important competitions of the past century such as the "Copa Lightning Bolt", "Copa Company" and "Copa Vansport". In the 90s he competed in three editions of the Brazilian championship, always fighting a category above (middle heavyweight), he was champion in 1998 and second place in 1999 and 2003.
During the golden era of BJJ, it was common for practitioners of other martial arts to invade a BJJ academy to challenge fighters, on these occasions Master Mansor designated those he considered most prepared to represent and honor his academy. Professor Darzi was called several times to fulfill this role and honor his master. "I have always had success on these occasions", recalls Prof. Darzi, "by shortening the distance and taking the fight to the ground, always ended up submitting. It was also common for the fighter who had just been defeated not to accept the result and seek a rematch, which invariably ended with another defeat for him". On one of these occasions, the nephew of the legendary Waldemar Santana, Maneco Santana, who claimed to be a black belt in various styles of martial arts, entered the academy and said he wanted to fight one of Master Mansor's students and once again Prof. Darzi, a blue belt, was assigned to fulfill the task, successfully once again. At that time, there were few competitions and Jiu Jitsu had a strong base of self-defense, the fights were always directed towards the submission, because the question of scoring was never a priority.
Due to a misunderstanding with Master Mansor, Prof. Darzi decided to go train with Master Carlson Gracie at his academy in Copacabana where he stayed about a year. Because of his friends and the great atmosphere at Kioto Academy, he came back. After a while, he moved to Barra da Tijuca neighborhood, too far from Kioto Academy, what made him start to train at Gracie Barra Academy with Master Carlos Gracie Junior.
These three different experiences, with various masters and teams, were fundamental in his technical development, which became a huge differential. Darzi could not only have a good guard, he also had to be excellent at passing the guard, he could not only learn to defend well, he also had to know how to finish with complete accuracy. This was the result of having had the opportunity to train in three great different teams in a golden era of Jiu Jitsu in Rio de Janeiro.
Professor Darzi currently lives in Boca Raton, Florida, where he teaches the best of his art at his own academy.
Photo Credits to Nilson Soares (website)