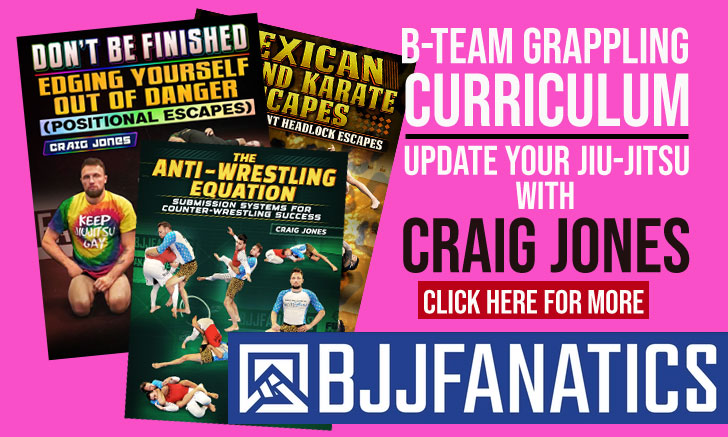 Carlos Machado was one of the pioneers of  Brazilian Jiu Jitsu in the United States of America. A black belt under Gracie Barra founder Carlos Gracie Junior, Carlos Machado came to the USA in the early 1990's where him (and his brothers) formed the Machado Jiu Jitsu academy, one of the main BJJ organizations in the Northern Hemisphere today, a Jiu Jitsu hive from where Carlos Machado has graduated high profile black belts such as Hollywood celebrity: Chuck Norris, former World BJJ champion: Rafael Lovato Junior and former UFC Middlweight title contender Travis Lutter.
Carlos Machado's Jiu Jitsu
Full Name: Carlos Machado
Nickname: Carlos was called "Soneca" (Sleepy) by many in his early days at the Gracie Academy. This was because of his disposition to take long naps in between training sessions.
Lineage: Mitsuyo Maeda > Carlos Gracie Sr. > Carlos Gracie Junior > Carlos Machado
Main Titles:
2x Campeonato Internacional de Masters e Seniors (2000 – middleweight and absolute);
Rickson Gracie International Tournament Superfight Champion (1997)
Favorite Position: n/a
Weight Division: Peso Leve (76kg/161lbs) and Peso Médio (82kg/181lbs).
Academy/Association: Machado Jiu Jitsu
Carlos Machado Biography
Carlos Machado was born on the 9th of November, 1963 in Rio de Janeiro, Brazil. He is the oldest of the Machado brothers (cousins to the Gracie's from Carlos Gracie Senior's sister in law, Luisa Machado – sister of Laír, Carlos Gracie's 3rd wife). The Machado brothers consist of: Carlos, Roger, Rigan, Jean Jacques and John Machado. The Gracie family fighting tradition was engraved in the Machado's from a very early age, and Carlos was no different from the rest of the Gracie "pack". He began his tuition at the legendary Gracie academy being taught by his uncle Helio Gracie after which he moved his training the southern part of Rio de Janeiro, Copacabana, where he was taught by Rolls Gracie.
He stayed with Rolls until the time of his death, which came as a tremendous blow to the Gracie family and of course to a young and impressionable Carlos Machado (who was a blue belt at the time). Carlos Gracie Junior (Rolls's half brother) then offered to take over some of Rolls's former students and the Machados where amongst this crew, first training under the Gracie at Copacabana and later helping him form the famous Gracie Barra in Barra da Tijuca.
During this period, several members of the Gracie family where of tremendous influence in Carlos's personal life and BJJ, Crolin Gracie being one of them. When Carlos Machado decided to follow his father's footsteps and study law at the University, he moved to the house of Carlos Gracie (Senior) as it was closer to the campus. He lived there from 1982 until 1987 and during that period Carlos Gracie became a huge influence in Machado's life. Machado absorbed the Gracie patriarch's enormous sapience every chance he had.
In 1988 Carlos's brother Rigan moved to the United States to start teaching BJJ there. Two years later Carlos and John Machado joined him. The idea was to help the Gracie family establish their academy (where Rorion and Rickson Gracie were the head instructors), but when they arrived they found a different reality and it was decided that the Machado's would part from the Gracie Jiu Jitsu banner.
The Machado's moved to Redondo and were giving privates when a very special student walked through their door, Hollywood hardman Chuck Norris. Chuck had always been a martial arts enthusiast and wanted to find out more about BJJ, with the interaction between the Brazilian brothers and the American actor came a lot of advertising, and good fortune. Norris was so fond of the Machado's he helped them open their first academy in a Shopping Centre owned by Chuck in Tarzana. Soon the gym was so packed they decided to open another gym in Redondo Beach (closer to where Carlos lived). It was established that jean Jacques and John Machado would be in charge of the Tarzana academy whilst Carlos, Rigan and Roger would run the Redondo Beach place.
In 1995 Carlos moved to Texas, once again the Machado's "talisman" – Chuck Norris – helped him get established there. Carlos started giving classes from the actual studio where "Walker, The Texas Ranger" was shot and later moved to a bigger place of his own. Carlos also appeared on tens of episodes of the famous series during that time, portraying several different characters, usually getting beat up by his very pupil. In fact, on one occasion Chuck put a little too much pressure on a choke in one of the stunts that put Carlos to sleep.
Carlos Machado has been an extremely successful as a coach, having awarded some high profile BJJ practitioners such as Rafael Lovato Junior, Travis Lutter their black belts.