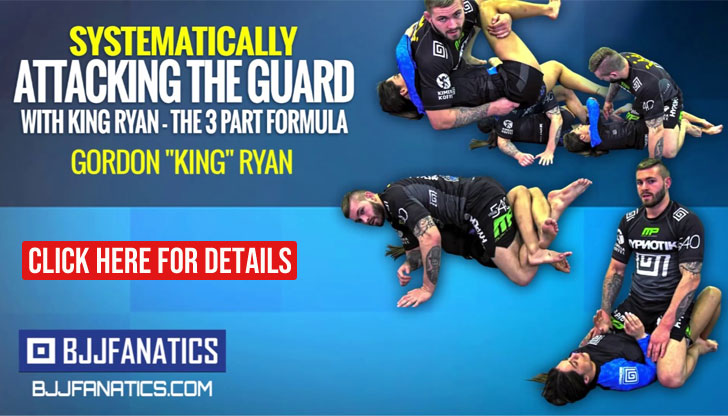 Júlia Alves is a jiu-jitsu black belt under Júlio César Pereira and a professional grappler who represents GF Team in the sport's international circuit. Alves first made waves in the sport as a colored belt while competing in the sport's global circuit where she conquered numerous big events, including in mixed black belt & colored belt divisions of the Abu Dhabi Jiu-Jitsu Pro Tour league (AJP) where beat well-established pro-athletes such as Margo Ciccarelli, Nathalie Ribeiro, Gabriela Fechter, to name a few.
Julia Alves Jiu-Jitsu
Full Name: Júlia de Jesus Alves
Nickname: N/A
Lineage:  Luis França > Oswaldo Fadda > Monir Salomão > Júlio César > Júlia Alves
Main Achievements:
1st Place IBJJF World Championship (2018 blue, 2022 brown)
1st Place IBJJF Pan Championship (2019 blue)
1st Place IBJJF South American Championship (2021 brown)
1st Place IBJJF Brazilian Nationals (2021 brown)
1st Place IBJJF Brazilian Nationals NOGI (2019 purple)
1st Place IBJJF Brazilian Team Nationals (2019 purple)
1st Place AJP Abu Dhabi World Pro (2019 blue)
1st Place AJP Grand Slam, RJ (2020 brown)
1st Place AJP Grand Slam, RJ (2019 purple)
2nd Place AJP South American Pro (2021)
3rd Place IBJJF World Championship (2022* brown)
* Absolute
** Weight and Absolute
Favorite Position/Technique: Lasso Guard & Closed Guard
Weight Division: Peso Leve (64 kg / 141.5 lbs)
Team/Association: GF Team
Julia Alves Biography
Julia Alves was born on January 24, 2001, in Rio de Janeiro, Brazil, where she spent the majority of her formative years.
Despite not being embedded into sporting culture during her childhood, 13-year-old Alves felt immediately drawn to jiu-jitsu as soon as she walked past an academy's window, behind which a class was being taught. Shortly after seeing that class, Julia decided to try and the rest is history.
Mike Sousa was Julia's first instructor who, shortly after Alves started her BJJ tuition, joined GF Team as an affiliate gym. As Alves became more serious about her professional grappling career, as a blue belt, she opted to take full advantage of the Sousa x GFT coalition by becoming a member of the team's headquarters workgroup in Meyer, RJ. There she was able to train with some of the best athletes in the country and develop into one of them.
While at Meyer, Julia Alves became widely recognized as one of the rising stars of the lightweight division, earning her purple, brown and black belts from coach Julio César Pereira – GFTs head coach – the latter of the ranks earned while on the podium of the 2022 IBJJF World Championships, in June that year.
Traditionally BJJ Heroes only records black belt match results, in Julia's case, however, she was competing against top-tier black belt competition at the AJP circuit, in the mixed division, with some memorable matches there. Alves was also very successful while competing in the ADCC Brazilian Trials, all results we felt should be included in her professional record.
Julia Alves Grappling Record
58 WINS
BY POINTS


BY ADVANTAGES




BY SUBMISSION




BY DECISION




BY PENALTIES




BY DQ



36 SUBMISSIONS WINS
#5AD3D1
Choke from back
8
3
#fad11b
Triangle armlock
6
2
8 LOSSES
BY POINTS


BY ADVANTAGES




BY SUBMISSION




BY DECISION




BY PENALTIES




BY DQ



5 SUBMISSIONS LOSSES
#214eb8
Choke from back
20
1
#5AD3D1
Violin armlock
20
1
Julia Alves Fight History
ID
Opponent
W/L
Method
Competition
Weight
Stage
Year
25081

Ingridd Alves

Ingridd Alves
L
Choke from back
Guarapari Pro
ABS
SF
2021
26488

Beatriz Mesquita

Beatriz Mesquita
L
Pts: 1x0
SA Cont. Pro
62KG
F
2021
29269

Beatriz Mesquita

Beatriz Mesquita
L
Cross choke
World Pro
62KG
SF
2021
30440

Mayssa Bastos

Mayssa Bastos
L
Violin armlock
ADCC BR2 Trials
60KG
F
2022
38273

Maria Claudia

L
Kneebar
AJPGD LDN
62KG
F
2023
40411

Ffion Davies

Ffion Davies
L
Pts: 2x0
World Champ.
64KG
4F
2023
40690

Vitoria Vieira

Vitoria Vieira
L
Referee Decision
Grand Slam RJ
62KG
SF
2023
41863

Gabrieli Pessanha

Gabrieli Pessanha
L
Choke
Vitoria Open
ABS
SF
2023
25077

Thais Teixeira

W
Submission
Guarapari Pro
62KG
SF
2021
25080

Thais Teixeira

W
Submission
Guarapari Pro
ABS
4F
2021
26482

Ershirley Kessy

W
Submission
SA Cont. Pro
62KG
R1
2021
26485

Margot Ciccarelli

Margot Ciccarelli
W
Pts: 5x4
SA Cont. Pro
62KG
4F
2021
26487

Lauriane Mendes

W
Pts: 7x0
SA Cont. Pro
62KG
SF
2021
28624

Ana Brito

W
Armbar
Grand Slam RJ
62KG
8F
2021
28628

Aurea Almeida

W
Armbar
Grand Slam RJ
62KG
4F
2021
28632

Luciane Silva

W
Choke from back
Grand Slam RJ
62KG
SF
2021
28634

Natalia Zumba

W
Pts: 1x0
Grand Slam RJ
62KG
F
2021
29266

Gamila Kanew

W
Armbar
World Pro
62KG
4F
2021
29272

Astrid Scholin

W
Choke from back
World Pro
62KG
RPC
2021
29273

Maja Povsnar

W
Pts: 2x1
World Pro
62KG
3RD
2021
30430

Ingrid Fahning

W
Kneebar
ADCC BR2 Trials
60KG
8F
2022
30435

Ericka Almeida

W
Toe hold
ADCC BR2 Trials
60KG
4F
2022
30438

Gabriela Fechter

W
Pts: 4x0
ADCC BR2 Trials
60KG
SF
2022
30721

Andreia Cerdeira

W
Submission
Gramado Pro
62KG
SF
2022
30722

Ludmila Fiori

W
Submission
Gramado Pro
62KG
F
2022
31178

Monika Markow

W
Armbar
Grand Slam LDN
62KG
R1
2022
31182

Violeta Angelova

W
Armbar
Grand Slam LDN
62KG
4F
2022
31186

Priscilla Assuncao

W
Pts: 1x0
Grand Slam LDN
62KG
SF
2022
31188

Nathalie Ribeiro

W
Pts: 2x2
Grand Slam LDN
62KG
F
2022
32406

Yara Kakish

W
Triangle
Grand Slam AD
62KG
4F
2022
32409

Violeta Angelova

W
Pts: 5x0
Grand Slam AD
62KG
SF
2022
32411

Brigida Felipe

W
Referee Decision
Grand Slam AD
62KG
F
2022
33344

Renato Davilla

W
Pts: 0x0, Adv
Rio WO
64KG
SF
2022
33346

Thayana Bandeira

W
Armbar
Rio WO
ABS
4F
2022
33347

Jessica Caroline

Jessica Caroline
W
Pts: 2x2, Adv
Rio WO
ABS
SF
2022
34097

Nayane Dumont

W
Triangle armlock
Grand Slam RJ
62KG
4F
2022
34100

Maria Silva

W
Triangle armlock
Grand Slam RJ
62KG
SF
2022
34205

Eduarda MacEna

W
Pts: 15x0
Joao Pessoa Pro
62KG
F
2022
34425

Nayane Dumont

W
Armbar
AJP SA Team
62KG
RR
2022
34671

Fernanda Figueira

W
Pts: 2x0
Grand Slam MIA
62KG
4F
2022
34676

Luiara Rochael

W
Pts: 3x1
Grand Slam MIA
62KG
SF
2022
34862

M. Urdabayeva

W
Toe hold
UAE Nat Pro
62KG
RR
2022
34864

Gabriela Pereira

Gabriela Pereira
W
Referee Decision
UAE Nat Pro
62KG
RR
2022
35348

Aneta Pokorna

W
Armbar
Asia Pro
62KG
RR
2022
35349

Gabriela Pereira

Gabriela Pereira
W
Armbar
Asia Pro
62KG
RR
2022
36423

Brigida Felipe

W
Pts: 1x0
World Pro
62KG
4F
2022
36425

Maja Povsnar

W
Referee Decision
World Pro
62KG
SF
2022
36427

Emily Fernandez

Emily Fernandez
W
Pts: 4x0
World Pro
62KG
F
2022
38268

Eliamar Guimaraes

W
Submission
AJPGD LDN
62KG
4F
2023
38272

Astrid Scholin

W
Pts: 1x0
AJPGD LDN
62KG
SF
2023
38623

Maynne Correa

W
Armbar
Rio Fall Open
64KG
SF
2023
38760

Haya Jahoori

W
Armbar
Presidents Cup
NA
R1
2023
39721

Violeta Angelova

W
Toe hold
ADGS ABD
62KG
SF
2023
40402

Maria Claudia

W
Pts: 6x4
World Champ.
64KG
8F
2023
40686

Izabella Santos

W
Armbar
Grand Slam RJ
62KG
4F
2023
40692

Juliana Teixeira

W
Armbar
Grand Slam RJ
62KG
RPC
2023
40693

Beatriz Mendonca

W
Pts: 13x0
Grand Slam RJ
62KG
3RD
2023
41286

Juliana Renzi

W
Armbar
SP BJJ Pro
64KG
4F
2023
41287

Jaine Fragoso

W
Ezekiel
SP BJJ Pro
64KG
SF
2023
41288

Stephanie Torres

W
Pts: 4x0
SP BJJ Pro
64KG
F
2023
41378

Caroline Balloqui

W
Choke from back
NA Cont. Pro
62KG
RR
2023
41379

Gursharn Gill

W
Armbar
NA Cont. Pro
62KG
RR
2023
41853

Maria Luiza

Maria Luiza
W
Armlock
Vitoria Open
64KG
F
2023
41862

Eduarda Gonzaga

W
Armbar
Vitoria Open
ABS
4F
2023
42956

Jaine Fragoso

W
Armbar
ADGS Miami
62KG
4F
2023
42958

Larissa Martins

W
Armbar
ADGS Miami
62KG
F
2023