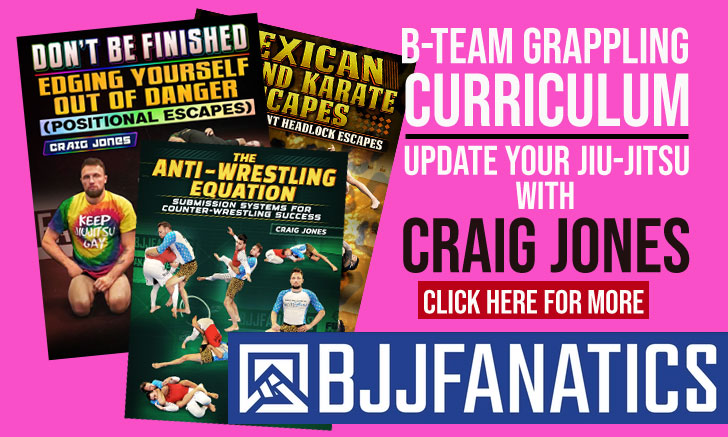 Julio Fernandez, also known as "Foca" (Seal) is a Brazilian jiu jitsu 6th degree black belt, graded by the illustrious Master Carlson Gracie. Julio "Foca" was also one of the first Brazilians to move to the United States (1989) where he helped spread his country's grappling style, Julio was also a co-founder of of BJJ Revolution Team.
Julio "Foca" Fernandez Jiu Jitsu
Full Name: Julio César Fernandez Nunes
Nickname: "Foca" means seal in Portuguese, a name that has carried from Julio's surfing days. At the age of 17 Julio Fernandez was a sponsored surfer, and spend his days in the water catching waves and working to better his technique, for that reason his friend Cauli Rodrigues started calling him "Foca".
Lineage: Mitsuyo Maeda > Carlos Gracie > Carlson Gracie > Julio Fernandez
Main Achievements:
Brazilian National Champion
Rio de Janeiro State Champion
Gracie x Minas Gerais Challenge
International Masters & Seniors Champion (2011 Senior 4)
World Masters Champion (2014)
Favorite Position/Technique: Open Guard and attacking from side control.
Weight Division: Peso Pena (70kg/154lbs)
Team/Association: BJJ Revolution Team
Julio "Foca" Fernandez Biography
Julio Fernandez was born on the 3rd of March, 1957 in Rio de Janeiro, being raised in the famous Copacabana neighborhood. Though Julio started his martial arts training very early through Judo (at the age of 6) and shortly after Tae Kwon Do and even Capoeira, it was surfing that truly captured his full attention. A natural born surfer, Foca became a sponsored athlete in his mid teens. He started training jiu jitsu as it was widely regarded as the best self defense martial art at the time in the Zona Sul of Rio de Janeiro, Gracie family territory.
Growing up in the Atlantica avenue, on the corner with Santa Clara street, he was at walking distance from the famous Carlson Gracie academy, and so, in 1975 he decided to give it a try.
Surfin was still Julio's main focus so he did both activities simultaneously, slowly but surely jiu jitsu started gaining advantage, until it became Fernandez' main activity. Under Master Carlson, Julio "Foca" went from white to black belt, the later earned on the 13th of August, 1988, the birthday of his instructor.
Julio "Foca" decided to move to the United States influenced by his father in law, Mr Alfred Freshel who was an American citizen, born in Detroit. Fernandez and his wife believed the US would be a better place to raise their children and decided to pack their bags in 1989, settling in Williston – Vermont where he opened a successful academy (vermont BJJ)..
In 2000 Julio's close friend, a well known jiu jitsu black belt by the name of Rodrigo Medeiros decided to move to the US as well. The two former training partners decided to join forces founding then the "BJJ Revolution Team", a team with a strong connection to the Carlson Gracie Academy, which has been responsible for some of America's top grapplers.
Julio Fernandez Vermont Jiu Jitsu Website: vermontbjj.com
Single Leg Defence by Julio Foca