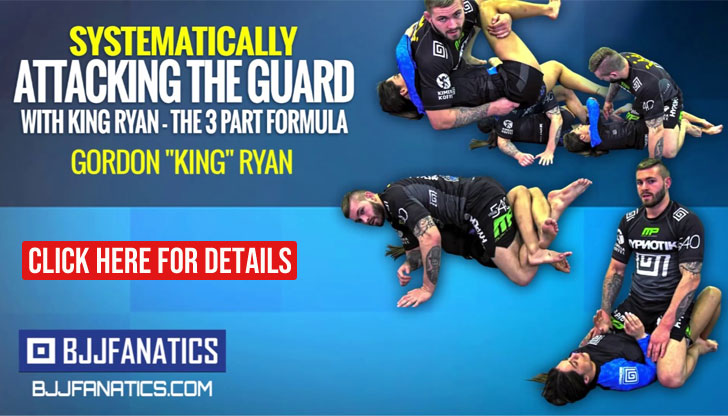 Nick Rodriguez, commonly known as Nicky Rod, is a professional grappler – no-gi jiu-jitsu specialist – and former amateur wrestler who worked extensively with coaches Jay Regalbuto as well as John Danaher while representing the Renzo Gracie Academy-Danaher Death Squad team(s). Rodriguez first made waves as a blue belt, a time when he conquered a silver medal at the ADCC World Championships (2019), arguably the toughest submission-grappling event in the sport, a privilege only achieved by a handful of athletes prior to him.
Nick Rodriguez Jiu-Jitsu
Full Name: Nicholas Pete Rodriguez
Nickname: "Nicky Rod" – short for Nick Rodriguez. Nicholas is also named The Black Belt Slayer, a nickname that was born from his early days in the sport, a time when he was already beating veteran black belts in competition.
Main Achievements:
1st Place ADCC US West Coast Trials (2019)
2nd Place ADCC World Championships (2019 / 2022)
3rd Place Kasai 7 HW Grand Prix (2020)
3rd Place ADCC US East Coast Trials (2018)
Main Achievements (Colored Belts):
1st Place IBJJF World Championships NOGI (2018 blue)
Favorite Position/Technique: Body Lock Pass, Blitz Pass
Weight Division: Ultra-heavyweight (over 100,50 kg / 222.0 lbs)
Team/Association: B-Team
Nick Rodriguez Biography
Nick Rodriguez was born in August 1996, in Clayton, New Jersey, United States.
Raised in NJ, a strong wrestling state, led Rodriguez to the mats at the age of 12. Competing for Clayton High School's team Nicky qualified for the NJSIAA championships as a senior. After HS Rod caught the attention of Ferrum College, who brought Rodriguez to their wrestling program in the state of Virginia.
Rodrigues spent 1-year training at Ferrum and competing for the Division III college wrestling team where he went 34-7 and placed fourth at the East Regionals, albeit, failing to qualify for the NCAA tournament. After his experience with collegiate wrestling, Nick opted to pursue a modeling career while adding jiu-jitsu classes to his daily activities, a discipline he initiated in June 2018 with instructor Jay Regalbuto, at South Jersey BJJ.
Regalbuto immediately realized Rodriguez's potential for submission-grappling, launching Nicky into the competitive side of the sport after a mere 3 weeks of training. Jay's intuition proved right as the former wrestler conquered two pro-level tournaments in two months while holding on to an undefeated record.
After such a promising start, making a run for the upcoming ADCC USA East Coast Trials became a chance worth taking. To improve and test the talented jiu-jitsu rookie, Rodriguez and coach Regalbuto started attending different workgroups, which ultimately led them to Gordon Ryan, arguably the best no-gi competitor in the world.
Rodriguez's first private lesson with Ryan took place in October 2018. Coach Regalbuto's initial plan relied on Gordon also recognizing Nicky Rod's potential and inviting him to Danaher Death Squad's training room. The idea proved successful as Nick started visiting DDS in New York twice per week in the build-up to the ADCC Trials, taking bronze in the tournament 1 month later, with about 6 months of training. Coach Jay promoted the Jersey native to blue belt while he stood on the podium. Rodriguez made another run at the trials a few months later in California, this time earning his ticket to the main event.
In September 2019, Nick Rodriguez competed at the ADCC World Championships, one of the toughest competitions in the no-gi jiu-jitsu world, where he beat several world-class black belts on his way to a silver medal and subsequent purple belt promotion, (also while standing on the podium,) from coach Jay Regalbuto.
After his ADCC experience, Rodriguez started training full-time with coach John Danaher, both in New York and later in Puerto Rico, when the team relocated to the US-owned Caribbean island.
SPLIT FROM DANAHER DEATH SQUAD
On July 2021, coach John Danaher announced the end of the Danaher Death Squad as a unified training and competition team, alluding to "the physical location of a future school, personality conflicts, conflicting values and an inevitable tension between the team brand and the growing individual brands of members" as the main factors for the split (original statement here).
Later that year, in August 2021, Nicky announced his new team, one formed alongside a few of his DDS training partners, namely Nicky Ryan, Craig Jones, Ethan Crelinsten. This new group was labeled the "B-Team" with its training base being set in Austin, Texas.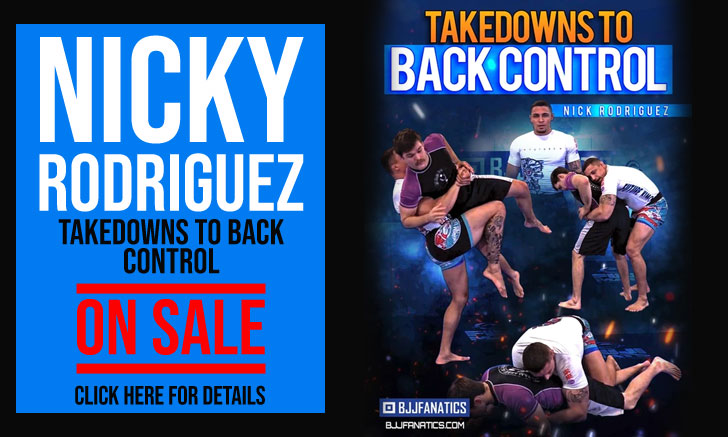 NOTE REGARDING NICKY ROD'S RECORD
Traditionally BJJ Heroes has only accounted for adult black belt records as they signify an athlete's entry into our sport's elite ranks. Nick Rodriguez, however, is a special case as he's been competing in the pro-grappling circuit since he was a white belt. This has left BJJ Heroes with a delicate predicament of defining when to start accounting for his match records.
Considering the level of opposition and the extensive list of professional athletes Nicky Rod overcame from early on in his career, we believed it would be beneficial to have his matches in the pro-circuit included on his profile, prior to his black belt promotion.
Nick Rodriguez Grappling Record
26 WINS
BY POINTS


BY ADVANTAGES




BY SUBMISSION




BY DECISION




BY PENALTIES




BY EBI/OT



10 SUBMISSIONS WINS
#d1212a
Outside heel hook
10
1
13 LOSSES
BY POINTS


BY ADVANTAGES




BY SUBMISSION




BY DECISION




BY PENALTIES




BY EBI/OT



2 SUBMISSIONS LOSSES
#214eb8
Inside heel hook
50
1
#86e620
Outside heel hook
50
1
Nick Rodriguez Fight History
ID
Opponent
W/L
Method
Competition
Weight
Stage
Year
18160

Hudson Taylor

L
Pts: 5x0
ADCC EC Trials
O99KG
SF
2018
21887

Kaynan Duarte

Kaynan Duarte
L
Pts: 3x0
ADCC
O99KG
F
2019
22029

Kaynan Duarte

Kaynan Duarte
L
Inside heel hook
F2W 128
105KG
SPF
2019
22526

Lucas Barbosa

Lucas Barbosa
L
EBI/OT
BJJ Fanatics
ABS
R2
2019
23031

Victor Hugo

Victor Hugo
L
Referee Decision
F2W 135
120KG
SPF
2020
23203

Roberto Abreu

Roberto Abreu
D
---
Kasai Pro 7
120KG
RR
2020
23821

Roberto Jimenez

Roberto Jimenez
L
Referee Decision
3CG Kumite IV
ABS
4F
2020
25581

Victor Hugo

Victor Hugo
L
Referee Decision
3CG 6 Absolute
ABS
SF
2021
29822

Elder Cruz

Elder Cruz
L
Referee Decision
WNO 11
O93KG
SPF
2022
33133

Sloan Climer

L
Referee Decision
SUBVERSIV 7
ABS
4F
2022
35074

Gordon Ryan

Gordon Ryan
L
Outside heel hook
ADCC
O99KG
F
2022
35101

Yuri Simoes

Yuri Simoes
L
Referee Decision
ADCC
ABS
4F
2022
36938

Gordon Ryan

Gordon Ryan
L
EBI/OT
UFC Invitational
ABS
SPF
2022
37771

Felipe Pena

Felipe Pena
L
Referee Decision
WNO
ABS
SPF
2023
18155

Dylan Rankin

W
Kimura
ADCC EC Trials
O99KG
R1
2018
18157

Bill Brown

W
RNC
ADCC EC Trials
O99KG
4F
2018
18161

Andrew Tevay

W
Pts: 2x0
ADCC EC Trials
O99KG
3RD
2018
19129

Michael Egley

W
Pts: 2x0
ADCC WC Trials
O99KG
R1
2019
19131

Fernando Iraheta

W
Kimura
ADCC WC Trials
O99KG
R2
2019
19132

Jimmy Friedrich

W
Verbal tap
ADCC WC Trials
O99KG
4F
2019
19134

Casey Hellenberg

W
Pts: 6x0
ADCC WC Trials
O99KG
SF
2019
19135

John Hansen

W
RNC
ADCC WC Trials
O99KG
F
2019
19403

Joe Dierkhising

Joe Dierkhising
W
Pts: 2x0
Forged in Fire
N/A
SPF
2019
20209

Q. Rosenzweig

W
RNC
Sub Stars
ABS
SPF
2019
20549

Ashley Amos

W
RNC
Polaris 10
120KG
SPF
2019
21819

Mahamed Aly

Mahamed Aly
W
Referee Decision
ADCC
O99KG
R1
2019
21825

Orlando Sanchez

Orlando Sanchez
W
Pts: 0x0, Pen
ADCC
O99KG
4F
2019
21886

Roberto Abreu

Roberto Abreu
W
Referee Decision
ADCC
O99KG
SF
2019
22522

Victor Silverio

Victor Silverio
W
EBI/OT
BJJ Fanatics
ABS
R1
2019
22728

Luke Rockhold

W
Referee Decision
Polaris 12
ABS
SPF
2019
23202

Vinny Magalhaes

Vinny Magalhaes
D
---
Kasai Pro 7
120KG
RR
2020
23204

Bruno Bastos

Bruno Bastos
W
Outside heel hook
Kasai Pro 7
120KG
RR
2020
23205

Kyle Boehm

Kyle Boehm
W
Pts: 2x0
Kasai Pro 7
120KG
3RD
2020
25395

Yuri Simoes

Yuri Simoes
W
Referee Decision
WNO 7
O99KG
SPF
2021
25579

Pedro Marinho

Pedro Marinho
W
Referee Decision
3CG 6 Absolute
ABS
4F
2021
29781

Steve Mowry

W
RNC
Fury Pro
ABS
SPF
2021
35064

Damon Ramos

W
Pts: 8x0
ADCC
O99KG
R1
2022
35071

John Hansen

W
RNC
ADCC
O99KG
4F
2022
35073

Felipe Pena

Felipe Pena
W
Pts: 3x0
ADCC
O99KG
SF
2022
35090

Andy Varela

Andy Varela
W
Pts: 17x0
ADCC
ABS
8F
2022
41662

Philip Rowe

W
Points
KBBA Inv.
ABS
SPF
2023
42498

Owen Livesey

D
---
Quintet 4
ABS
NA
2023
42504

PJ Barch

PJ Barch
D
---
Quintet 4
ABS
NA
2023