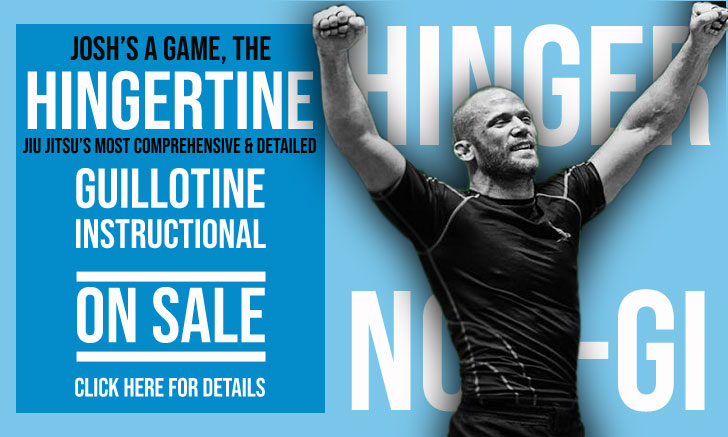 Kennedy Maciel is a Brazilian jiu jitsu (BJJ) black belt, a promotion awarded by his father – legendary grappler Rubens Charles (also known as Cobrinha). Widely regarded as one of the top competitors of his generation, Kennedy Maciel started making waves in this sport during his colored belt campaigns. A time when he earned world titles at both the International Brazilian Jiu-Jitsu Federation (IBJJF) and the United Arab Emirates Jiu-Jitsu Federation (UAEJJF), two of BJJ's most prestigious leagues.
Kennedy Maciel Jiu Jitsu
Full Name: Kennedy Leonardo Maciel
Nickname: Cobrinha Junior
Lineage: Mitsuyo Maeda > Carlos Gracie > Helio Gracie > Rolls Gracie > Romero Cavalcanti > Alexandre Paiva > Fernando Augusto > Rubens Charles > Kennedy Maciel
Main Achievements:
IBJJF World o-Gi Champion (2018)
ACBJJ World Champion (2018)
IBJJF Las Vegas Summer Open Champion (2018)
Main Achievements (Colored Belts):
IBJJF World Champion (2018 brown, 2016 purple)
IBJJF Pan Champion (2018 brown)
UAEJJF Abu Dhabi Pro Champion (2018 brown)
ACBJJ North American Champion (2018 brown)
IBJJF World No-Gi Champion (2015 blue)
IBJJF Juvenile World Champion (2014)
IBJJF Juvenile World No-Gi Champion (2014/2013)
IBJJF European Open Champion (2016 purple)
IBJJF World Championship 3rd Place (2017 brown)
IBJJF World No-Gi Championship 3rd Place (2016 purple)
Favorite Position/Technique: De La Riva Hook
Weight Division: Peso Pluma (64,00 kg/141.5 lbs)
Team/Association: Alliance
Kennedy Maciel Biography
Kennedy Maciel was born on January 02, 1997 in São Carlos – a city located inside the Brazilian state of São Paulo.
Although the son of a jiu jitsu legend – Rubens Charles Maciel, Kennedy was not "raised" on the mats as it's been the case with so many other children of grappling legends. Instead, Rubens moved to the United States in 2007 and it was only in late 2012 that the young Maciel joined him in California and started his introduction to jiu jitsu.
With his father by his side, Kennedy's talent immediately started shining through. This was evident after his first IBJJF Pan medal (gold) in 2013, just a few months into his training.
Working almost immediately as a full-time grappler, Kennedy started helping his father with the kids classes. Through his hard work and dedication, Maciel conquered the lower belt divisions of the sport with repeated success at the World and European Open tournaments.
Kennedy's many triumphs as a brown belt, particularly in 2018 a period in which Maciel went unbeaten with 7 gold medals in 7 tournaments, led his father Rubens Charles to promote the young Maciel to black belt on June 2018.
Kennedy Maciel Grappling Record
18 WINS
BY POINTS


BY ADVANTAGES




BY SUBMISSION




BY DECISION




BY PENALTIES




BY DQ



6 SUBMISSIONS WINS
#d1212a
Choke from back
17
1
4 LOSSES
BY POINTS


BY ADVANTAGES




BY SUBMISSION




BY DECISION




BY PENALTIES




BY DQ



2 SUBMISSIONS LOSSES
#214eb8
Crucifix choke
50
1
Kennedy Maciel Fight History
ID
Opponent
W/L
Method
Competition
Weight
Stage
Year
17168

Vitor Moraes

L
Referee Decision
Grand Slam LA
69KG
4F
2018
17175

Thiago Macedo

Thiago Macedo
L
Pts: 2x0
Grand Slam LA
69KG
RR
2018
18350

Cleber Sousa

Cleber Sousa
L
Crucifix choke
European Open
64KG
4F
2019
18957

Matheus Gabriel

Matheus Gabriel
L
Armbar
Pan American
70KG
8F
2019
16466

Pablo Mantovani

Pablo Mantovani
W
Pts: 2x0
ACBJJ World
65KG
4F
2018
16467

Alex Sodre

Alex Sodre
W
Pts: 2x0
ACBJJ World
65KG
SF
2018
16468

Victor Moraes

W
Pts: 4x2
ACBJJ World
65KG
F
2018
16890

Richar Nogueira

Richar Nogueira
W
Points
Las Vegas Open
70KG
4F
2018
16892

Cole Franson

Cole Franson
W
Points
Las Vegas Open
70KG
SF
2018
16893

Jonathan Buren

W
Armbar
Las Vegas Open
70KG
F
2018
17173

Rodrigo Cardoso

W
Pts: 2x0
Grand Slam LA
69KG
RR
2018
17616

Mayko Araujo

Mayko Araujo
W
Points
SJJIF Worlds
70KG
SF
2018
17618

Samir Chantre

Samir Chantre
W
Triangle
SJJIF Worlds
70KG
F
2018
17719

Spencer Nogawa

W
Armbar
Long Beach Open
70KG
SF
2018
17721

Bruno Valdivimo

W
Choke from back
Long Beach Open
70KG
F
2018
18093

Matheus Gabriel

Matheus Gabriel
W
RNC
NoGi Worlds
67KG
R1
2018
18101

Sergio Calderon

Sergio Calderon
W
Toe hook
NoGi Worlds
67KG
R2
2018
18108

Gabriel Marangoni

Gabriel Marangoni
W
Pts: 0x0, Adv
NoGi Worlds
67KG
4F
2018
18112

Pablo Mantovani

Pablo Mantovani
W
Pts: 5x0
NoGi Worlds
67KG
SF
2018
18114

Gilson Nunes

Gilson Nunes
W
Pts: 2x0
NoGi Worlds
67KG
F
2018
18799

Thiago Macedo

Thiago Macedo
W
Pts: 4x2
LA BJJ Pro
70KG
SF
2019
18800

Pedro Mendes

W
Pts: 4x2
LA BJJ Pro
70KG
F
2019
Kennedy Maciel vs Richard Santos