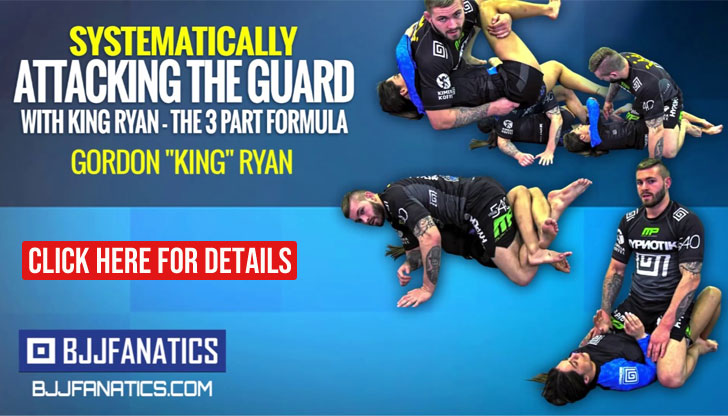 Arley Pacheco Damaceno Brandão, commonly known as Arley Pacheco or by the nickname "Bobby", is a jiu-jitsu black belt under Felipe Pena, and a representative of Gracie Barra in the sport's gi (kimono) circuit. Arley broke out and became recognized as one of the most promising athletes in the sport when he was a purple and brown belt, during the 2021-2022 seasons, a time when the native of Minas Gerais, Brazil, conquered numerous important titles which included a world title in the International Brazilian Jiu-Jitsu Federation (IBJJF) and another in the Abu Dhabi Jiu-Jitsu Pro Tour (AJP).
Arley Pacheco Jiu-Jitsu
Full Name: Arley Pacheco Damaceno Brandão
Nickname: Arley is often referenced as "Bobby" by his friends and teammates. The nickname derives from the cartoon, Bobby's World, as he was often jokingly compared with the main character of the show (Bobby) in appearance and demeanor when growing up.
Lineage:  Carlos Gracie > Helio Gracie > Carlos Gracie Junior > Vinicius Magalhães (Draculino) > Marcelo Azevedo (Uirapuru) > Felipe Pena (Preguiça) > Arley Pacheco
Main Achievements:
1st Place IBJJF World Championship (2022 brown)
1st Place AJP Abu Dhabi World Pro (2021 purple)
1st Place AJP Brazilian World Pro Qualifier (2022 brown)
1st Place CBJJ South American Championship NOGI (2021 purple)
2nd Place CBJJ Brazilian Nationals (2019 blue)
3rd Place IBJJF World Championship (2022* brown)
3rd Place IBJJF Pan Championship (2022 brown)
3rd Place IBJJF European Open (2019 blue)
3rd Place CBJJ Brazilian Nationals (2022 brown)
* Absolute
** Weight and Absolute
Favorite Position/Technique: Guard Passing
Weight Division: Peso Médio (82,30 kg / 181.5 lbs)
Team/Association: FP Gold Team / Gracie Barra
Arley Pacheco Biography
Arley Pacheco was born on March 02, 1999, in the city of Pedra Azul, in the state of Minas Gerais, Brazil.
Although highly invested in football (soccer) during his childhood, and believing his future would be on the pitch, his neighbor – a local black belt by the name of Roberto Andrade – convinced him to try a jiu-jitsu class in 2012.
After he started grappling, football gradually became less important for the young Mineiro and BJJ became his main sporting focus under the guidance of Andrade, who promoted Arley through his junior and juvenile belts up to the blue belt rank.
As a blue belt, the dream of making of jiu-jitsu a full-time career became clearer to Arley, and with that in mind, he opted to leave his gym in search of a more competitive training environment. He found the environment he was looking for at Cassão Team, Cassio Francis' Gracie Barra satellite gym in Minas Gerais, one of the sport's leading talent producers.
Pacheco earned his purple belt from Francis and later moved to another affiliate of Team GB, Felipe Preguica's Gold Team a hand-picked group of full-time competitors, sponsored and led by Felipe Pena. Arley earned his brown from Felipe and later, on December 24, 2022, his black belt.