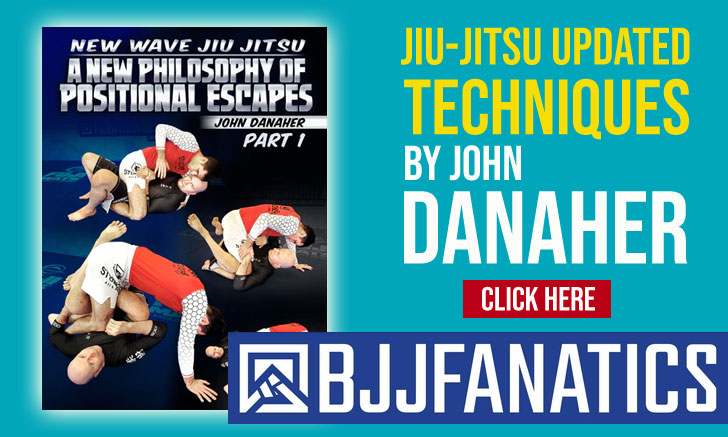 Eduardo Galvão is a Brazilian jiu-jitsu black belt under Carlos Gracie Junior, who was one of the top grapplers in the sport during the late 1990s decade. A multiple times Brazilian National and Pan American champion for the Gracie Barra Academy (GB), Galvão would chose to pursue his goals in the law enforcement industry early in his athletic career, though still leaving his mark in the sport of jiu-jitsu in a big way as part of the golden generation of team GB, together with Roberto Corrêa (Gordo), Roberto Magalhães (Roleta), Antônio Schembri (Nino), Maurício Mariano (Tinguinha), Márcio Feitosa and more.
Eduardo Galvão Jiu-Jitsu
Full Name: José Eduardo Galvão de Castro Menezes
Nickhame: N/A
Lineage: Mitsuyo Maeda > Carlos Gracie > Helio Gracie > Carlos Gracie Junior > Eduardo Galvão
Main Achievements:
1st Place IBJJF Pans Championship (1996)
1st Place CBJJ Brazilian Nationals (1996/1997/1999)
1st Place CBJJ Brazilian Team Nationals (1997/1998)
2nd Place IBJJF Masters South American Championship (2018*)
3rd Place IBJJF Masters South American Championship (2018)
3rd Place CBJJ Brazilian Nationals (1998*)
Main Achievements (Colored Belts):
1st Place IBJJF World Championship (1996 brown)
1st Place CBJJ Brazilian Team Nationals (1994 purple, 1995/1996 brown)
* Absolute
** Weight and absolute
Favorite Position/Technique: N/A
Weight Division: Peso Leve (76,00 kg / 168.0 lbs)
Team/Association: Gracie Barra
Eduardo Galvão Biography
Eduardo Galvão was born on February 6, 1972, in Uruguaiana, a municipality in the Brazilian state of Rio Grande do Sul. As a toddler, Eduardo and his family moved South, to the Rio de Janeiro neighborhood of Jacarepaguá, where he spent his formative years.
While growing up Galvão was very much in tune with sports, being football (soccer), handball and swimming the core of his physical activities at school. Activities to which judo was briefly added at the age of 9, and later jiu-jitsu at the famous child based academy of Kioto (of MasterFrancisco Mansor) for a short period of time.
Although Eduardo trained for a couple of years at the Kioto academy during his pre-teens, the relationship had been superficial and shortlived. The real connection with jiu-jitsu came later, spawning from the relationship between Eduardo's mother and Rolls Gracie's wife, Ângela. Mrs. Gracie often mentioned jiu-jitsu as a key factor in her own son's upbringing, a theory that convinced Galvão's mom of the benefits the gentle art could offer to her son. A chain of thought that ended with Eduardo signing on to the local Gracie Barra Academy (Jacarepaguá) when he was 17 years old.
At team GB, Galvão was taught by the Machado brothers, Carlos and Jean Jacques, two senior members of the team. Once the Machado's split from Barra, Eduardo followed them out, a time when he earned his blue belt. Galvão would re-join GB not long after this split, as the Machado's moved to the United States.
Eduardo Galvão's competitive success looked nearly unstoppable during his lower belt divisions run, conquering national and international events while studying law at the Pontifical Catholic University (PUC in Portuguese). This success on the mats earned Eduardo his black belt while standing on top of the Brazilian Team Nationals podium (1996), going on to conquer Pan and Brazilian Nationals titles as a black belt that year. At the time Galvão split his time between academia, training and coaching jiu-jitsu, but as he finished his law degree, he found himself at a crossroads: Either pursue a career as an athlete in a sport with very few financial opportunities, or, by a training partner's suggestion (Mr. Álvaro Luiz), pursue a career in law enforcement. Eduardo chose the latter.
On his quest to become a police chief, Galvão spent years working towards that goal, leaving the time-consuming classes and the athlete life behind, going on to be a well-respected member of the law enforcement team at Brazil's capital, Brasília.
Although he left the spotlight of jiu-jitsu's competitive scene, Mr. Galvão never stopped training and has expressed his gratitude to the sport on numerous occasions, professing that this martial art instilled in him values that helped him succeed at life. Perseverance, mental fortitude, and respect are three of many underlying characteristics Galvão referenced, which helped him in his high-risk profession as well as in his personal life.