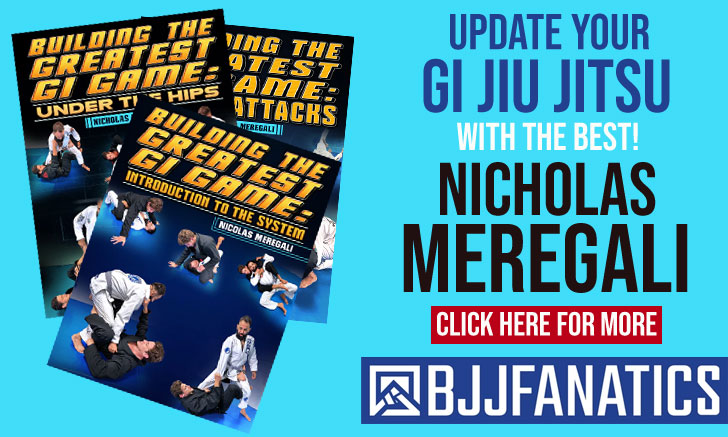 Luiz Tosta, also known as Ceará is a Brazilian jiu jitsu black belt under Mario Reis and a professional mixed martial arts (MMA) fighter, known for his affiliation with the historic London Shootfighters team. Originally from Brazil, Tosta built his combat sports career in England, from where he earned important jiu jitsu titles such as European Open Champion (Gi + No-Gi) and London International Open Champion, while leading a successful MMA career.
Luiz Tosta Jiu Jitsu
Full Name: Luiz Henrique Cunha Tosta
Nickname: Tosta is commonly known among friends as "Ceará" which is the name of Brazil's main northeastern state. The name came about in 7th grade (1993), shortly after Luiz moved from Recife in the north of Brazil to Porto Alegre in the south. Although Tosta came from the aforementioned state of Recife, the northern accents sound similar to those unfamiliar with the lingo, and for that reason his school mates started calling him Ceará.
Lineage: Mitsuyo Maeda > C. Gracie > Helio Gracie > Alvaro Barreto > Sylvio Behring > Mario Reis > Luiz Tosta
Main Achievements:
European Open Champion (2007/2009 brown)
European Open No-Gi Champion (2015)
London Open No-GI Champion (2014)
Munich Open No-Gi Champion (2015 Master 1 weight + absolute)
Munich Open Champion (2015)
Pan-American Championship Runner-up (2006/2007 brown)
Rome Open Championship Runner-up (2015)
European Open Championship Runner-up (2008 brown)
London International Open Runner-up (2013)
World Championship 3rd Place (2009 brown)
European Open Championship 3rd Place (2004 purple)
Favorite Position/Technique: Toe Hold
Weight Division: Peso Pena (70kg/154lbs)
Team/Association: London Shootfighters
Luiz Tosta Biography
Luiz Tosta was born on August 3, 1980 in São Paulo where he lived for a very short while. He moved around from Florianópolis to Santa Maria as an infant, moving again a few times before settling in Recife – on the state of Pernambuco at the age of 10.
In between his frequent relocations as a toddler, Tosta was introduced to judo. A sport he started at the age of 5 in Santa Maria. He practiced the Japanese art of throwing for 2 years, leaving it to dedicate himself to football (soccer).
At 12 years old Luiz moved to the south of Brazil, namely Porto Alegre where he became good friends with Mario Reis. While Tosta decided to make his return to judo at the age of 15, his friend Mario signed on to jiu jitsu classes at the Behring Academy. As the two became more involved in the competition aspect of each sport, Luiz would often ask his friend for advice on newaza positions (groundwork). It was through these information exchanges that Tosta became gradually interested in jiu jitsu.
Soon enough Luiz started taking jiu jitsu seriously, taking regular classes with Mario Reis (who was quickly becoming one of the rising stars of the sport) and earning his blue belt from his long time friend.
In 2003, Tosta moved again, this time to London – England. Without speaking a word of English, Luiz managed to push through adversity and succeed thanks to the help of friends such as Gabriel Fortunato. Luiz was a blue belt when he moved to the United Kingdom, but dreamed of a career in mixed martial arts (MMA), choosing London Shootfighters to prepare for the cage – though maintaining active in jiu jitsu by training with a variety of coaches from the London area.
Luiz Tosta's MMA career started in 2004 with 4 fights in less than 10 months. Though highly motivated, Tosta's career hit the breaks after that promising start, taking a prolonged absence from competing in the cage, to focus on three new business ventures.
Even though they were separated by the Atlantic Ocean for most of the year, Luiz and Mario kept in touch and trained as regularly as possible, with Reis promoting Tosta in every belt, including the black belt which was awarded on the podium of the IBJJF World Championship in 2009.
After setting up his businesses and earning his black belt, Luiz started slowly dipping his toes back in MMA, re-entering the cage in 2011, going from there on a 5 year win streak (7 submission victories) that ultimately led Tosta to the famous fighting promotion Bellator.
Luiz Tosta vs Veselin Ivanov

Luiz Tosta vs Luis Felipe Lopes

Luiz Tosta vs unknown