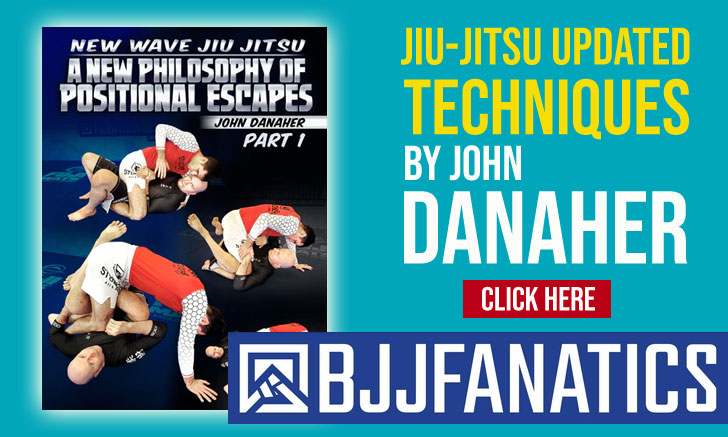 Manoel Neto is a Brazilian jiu jitsu black belt and founder of Focus Jiu Jitsu – one of the most successful grappling academies in Europe. Originally a product of Nova Uniao (NU), Manoel Neto arrived in the North of Portugal during the early 2000's decade, becoming one of the sport's pioneers in the region while helping develop jiu jitsu there to an international level by producing IBJJF World and European medalists and champions, as well as Abu Dhabi World Pro podium achievers such as Pedro "Paquito" Ramalho, Guilherme Jardim, Filipe Silva, Hugo Barros among others.
Manoel Neto Jiu Jitsu
Full Name: Manoel De Albuquerque Neto
Nickname: n/a
Lineage: Mitsuyo Maeda > Carlos Gracie sr > Reyson Gracie > Nonato Machado > Kleber Repolho* > Manoel Neto
* Although Manoel Neto was not a direct student of Kleber Repolho, the two belonged to the same team and the black belt was tied around Manoel's waste by Mr Repolho in Portugal, where he was the only black belt from NU at the time. Neto's IBJJF diploma, however, was signed by the team's leader André Pederneiras.
Main Achievements:
2x Portuguese National Champion
2x Portuguese Grand Slam Champion
European Open Championship 3rd Place (2006 brown, 2012 black Master 1)
Favorite Position/Technique: n/a
Weight Division: Peso Pena (154lbs/70kg)
Team/Association: Focus Jiu Jitsu
Manoel Neto Biography
Manoel Neto was born on July 3, 1978 in Rio de Janeiro Brazil, having moved with his family to Belo Horizonte (MG) at the age of 6 where he remained until 2001.
Neto's introduction to martial arts came through judo, a sport he started when he was 6 years old in Belo Horizonte. 4 years later Manoel added jiu jitsu classes to his extra-curricular activities, a decision heavily influenced by his father who was a big fan of combat sports.
Marcos Moreira was Manoel's first jiu jitsu instructor, one who guided Neto through his formative years and graded him from white belt to purple belt. In 2001 Neto left Belo Horizonte and Moreira's academy to move to Portugal, a southern European country where the Brazilian style of jiu jitsu was still in its infancy.
Neto settled in the northern region of Portugal, starting his coaching career almost two years after his arrival (2003) at a small martial arts gym, while keeping in touch with the head coaches of Nova Uniao – a team with which he had formed a bond in Brazil before moving to Europe. It was also around this time that black belt Kleber Repolho arrived to Porto (Portugal) and started teaching in the area, with Manoel joining his class on occasion.
Although Manoel Neto was never officially a direct student of Kleber Repolho, they both belonged to the same affiliation (Nova Uniao) and it was Kleber who promoted Neto to brown and black belts – the latter being awarded on November 2006.
2006 was also the year when Neto started his own affiliation: Team Manoel Neto, opening his own academy in the meantime. Fully focussed on building a strong, competition orientated team, Neto's workgroup quickly started standing out by showing repeated success in the national jiu jitsu circuit.
With the continuous growth of the team there was a need to expand. This expansion happened in 2010 when Neto joined forces with a strength and conditioning specialist – Marcelo Sartori, to found a new academy, 'Academia Workout', one of the biggest in Europe at the time with a 3000 m² matted area. The combination of a high end facility with a top quality grappling program soon started producing talent on an international scale, with Pedro Ramalho being the first to break out from Team Manoel Neto. Others, such as Filipe Silva, Guilherme Jardim, André Schulze, Hugo Barros, etc were part of another successful jiu jitsu harvest of coach Manoel – a triumph uncommon to an European academy.
On June 23, 2016 Team Manoel Neto changed its name to Focus Jiu Jitsu, the reason behind the name chane – according to coach Neto, was to give a more accurate idea of the dimension of a team that already had at the time 15 affiliate academies across the country. The name 'Focus' being chosen as it had been one of Manoel's main characteristics, and something that had always looked to instil in the very core of his team's approach to the game.
It was also in 2016 that Manoel Neto received a tribute at Copa Buffalo for his efforts in the development of jiu jitsu in Portugal.
Manoel Neto vs Hipszki Laszlo