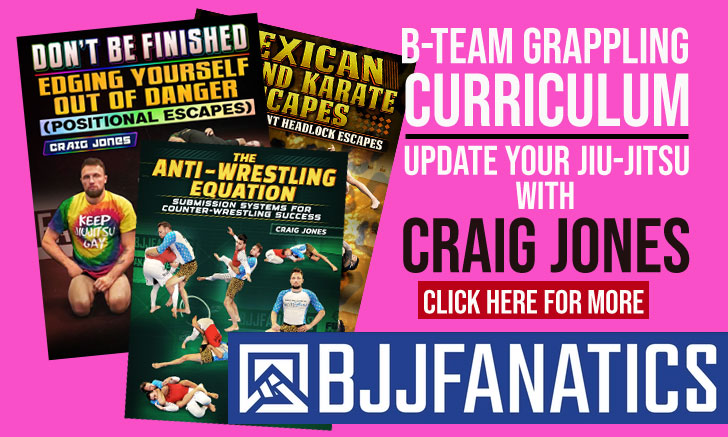 Ryan Murphy is a Brazilian Jiu Jitsu student under Crosley Gracie, being a multiple time Pan American Championships medallist, having also had previous experience in Wrestling. In 2010 after years working as an assistant instructor at Crosley Gracie's academy, Murphy earned the rank of black belt, shortly after winning the World Nogi Championship.
Ryan Murphy in Detail
Full Name: Mitsuyo Maeda > Carlos Gracie > Rosley Gracie > Crosley Gracie > Ryan Murphy
Main Achievements:
World Jiu-Jitsu No-Gi Champion (2010 – Master);
2x Pan American Bronze Medalist (2009 – Master, 2010 – Master);
2x U.S. Open Champion (2003, 2005);
2x Gracie Open Champion (2003, 2004);
Copa Pacifica Champion (2003);
Weight Division: Meio Pesado (88kg/194lbs)
Team/Association: Crosley Gracie JJ
Ryan Murphy Biography
Ryan Murphy was born on the 5th of April, 1974 in Wasco, California – United States of America. He began training martial arts at the age of 12 with Shotokan Karate, but he found his grappling vocation a few years later when wrestling for Tulare Union High School varsity team. He wrestled for the same team throughout all four years of high school and was voted team captain in his senior year. Ryan was a semi-finalist at the Central Valley divisional tournament in his junior year.
Ryan also went through the hardcore training of Vaughn Hitchcock Wrestling Camp, training with some of the top wrestling coaches in the US in hopes of learning a Wrestling scholarship. Following his senior year, Ryan enrolled at Cuesta College in San Luis Obispo to continue his studies and earned a spot on Cuesta's wrestling team, finishing 3rd in the Northern Section Championships. Ryan then transferred to Fresno State University, where he earned his B.A in Psychology and minored in Criminology.
It was in Fresno that Ryan Murphy found Jiu Jitsu, training under Dave Camarillo and his brother Dan Camarillo. He loved it from the start and trained BJJ vigorously, though he had to stop training with the Camarillo brothers after accepting a position as a youth counselor in Stockton, Ca. Not giving up on Jiu-Jitsu, Ryan picked up training at Crosley Gracie's gym, where he quickly became one of the top students, both competitively and technically, earning the honors of an assisting his master in the academy and later earning his black belt (2010).
Other Important Information:
Ryan Murphy Interview at Inside BJJ
Ryan Murphy Pan American 2009