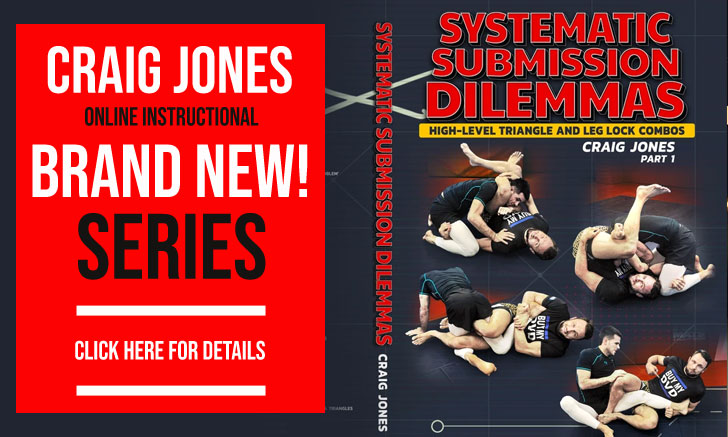 Marcel Gonçalves is a Brazilian jiu jitsu black belt under Roberto "Cyborg" Abreu, recognized as the very first student of the prestigious grappling coach. Gonçalves is one of the top lightweights of his generation having medalled in important tournaments such as the IBJJF No-Gi World Championships, the IBJJF World Championships as well as the IBJJF Pan American and FIVE Grappling's North American Invitational Championship. On March 2018 Marcel Gonçalves accused of sexual misconduct towards a 17 years old minor, charges admitted by the Brazilian.
Marcel Gonçalves Jiu Jitsu
Full Name: Marcel Goulart Cubel Goncalves
Nickname: n/a
Lineage: Mitsuyo Maeda > Carlos Gracie > Carlson Gracie > Francisco Albuquerque (Toco) > Roberto Abreu > Marcel Gonçalves
Main Achievements:
IBJJF Pan American No-Gi Champion (2010 brown)
Metamoris Challenger Champion (2015)
IBJJF South American Champion (2007 blue weight + absolute)
FIVE NAIC Grappling Champion (2014)
IBJJF World No-Gi Championship 2nd Place (2007 purple, 2009/2010 brown)
IBJJF Miami International Open 2nd Place (2015)
IBJJF World Championship 3rd Place (2008 purple)
IBJJF World No-Gi Championship 3rd Place (2011)
IBJJF Pan American Championship 3rd Place (2008 purple, 2009 brown)
IBJJF NY International Open 3rd Place (2011)
IBJJF Miami International Open 3rd Place (2011/2012)
Favorite Position/Technique: Guard
Weight Division: Peso Leve (76kg/167lbs) + Peso Médio (82kg/181lbs)
Team/Association: N/A
Marcel Gonçalves Biography
Marcel Gonçalves was born on December 15, 1986 in the region of Pantanal. The world's largest tropical wetland area located in the Brazilian state of Mato Grosso do Sul – Brazil.
Marcel's parents enlisted him in judo when he was 5 to 6 years old, hoping martial arts training would instil dedication and hard working ethics in the young Gonçalves.
During his early teenage years Marcel lost his mother. Unable to deal with his feelings; the sense of loss, sadness and anger led him down to more obscure walks of life. He learned how to overcome his grief through jiu jitsu, a martial art he started practicing in 2002.
Although Marcel started training with coach Isaías, once Roberto "Cyborg" Abreu opened the doors of his academy (close to the Gonçalves's residence), Marcel immediately joined his gym, becoming Cyborg's very first student.
In 2007, as a blue belt, Marcel travelled to the United States in order to compete at the IBJJF World Jiu Jitsu Championships. He decided to stay in the northern hemisphere for a while longer to improve his English, travelling to Canada with his teammate Jake Mackenzie to train with him there. While staying with Mackenzie, Cyborg moved to the USA to set camp in Florida, he would later bring Gonçalves to his academy and help establish his base there.
During 2008 Marcel spent time in California, training at the Beverly Hills Jiu Jitsu Club with instructor Marcos Vinicius who promoted Gonçalves to purple belt. All other jiu jitsu promotions were handed by coach Abreu, including his black belt, which he received in 2010.
Having helped in establishing Fight Sports' brand name in Miami, Marcel would later establish his own FS branch in Naples, on the opposite side of Florida's peninsula.
Marcel Gonçalves has also competed in mixed martial arts (MMA), making his debut in 2011, a career that led him to Bellator. One of the top MMA promotions in the world.
After Hurricane Maria hit Puerto Rico, many of the local population was forced to abandon their homes, leaving many of the Caribbean island's pets unattended. Marcel then joined the Humane Society of Vero Beach and Indian River County, helping the rescue of dozens of dogs and returning them to their owners.
Marcel Goncalves Sexual Assault
On March 2018 Marcel Gonçalves was arrested for sexually assaulting a minor (17 years old) by the Naples – Florida police. The charges were later admitted by Gonçalves, being referenced that the minor in question was a student of Marcel whom he had courted.  As a result Gonçalves was cut from the Fight Sports association by his former instructor (Cyborg) and released from his own Naples based training center. The sentence had not yet been revealed at the time of this article being published.
Marcel Goncalves vs Clark Gracie

Marcel Goncalves vs Brandon Bergeron

Marcel Goncalves vs Robson Rodrigues