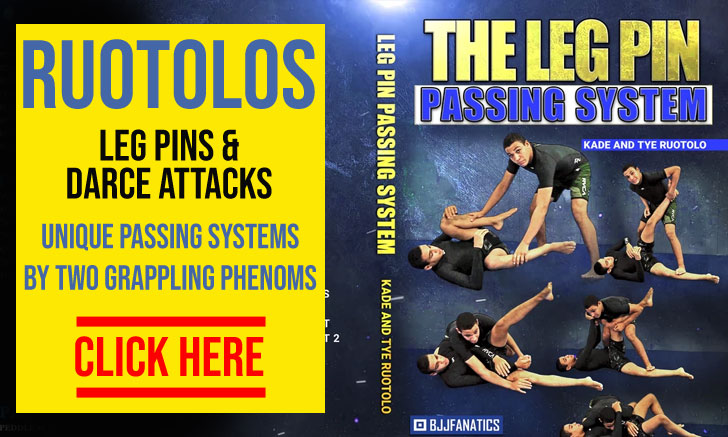 Bruno Bastos is a Brazilian Jiu-Jitsu black belt under Wendell Alexander, famed for his involvement with the 2x world champion team Nova Uniao, a team he separated from in 2014 to form the Bruno Bastos Association, and two years later, the LEAD Team. Bastos is also known for his career in Submission Wrestling (NoGi BJJ), who competed on the most prestigious tournament in the world such as the ADCC, Grapplers Quest and NoGi World Championship.
Bruno Bastos Jiu Jitsu
Full Name: Bruno Bastos Cruz
Nickname: n/a
Lineage: Mitsuyo Maeda > Luiz França > Oswaldo Fadda > Sebastião Ricardo > Wendell Alexander > Bruno Bastos
Main Achievements:
1st Place CBJJE World Cup (2010 / 2009 / 2007)
1st Place CBJJE World Championship (2008)
1st Place IBJJF Master and Seniors World Championship (2013)
1st Place IBJJF World No-Gi Championship (2012** Masters)
1st Place IBJJF Pan Championship (2011 Masters)
1st Place CBJJO Brazilian Cup (2007 / 2002)
1st Place IBJJF Rio Open (2008)
1st Place IBJJF NY Open (2010)
2nd Place CBJJO World Cup (2002)
2nd Place IBJJF Pan American Championship (2013** Masters)
3rd Place IBJJF World Championship 3rd Place (2010)
3rd Place IBJJF World No-Gi Championship 3rd Place (2010 / 2013)
3rd Place CBJJO World Cup 3rd Place (2002* /- 2004)
3rd Place IBJJF Master and Seniors World Championship (2014)
3rd Place Grapplers Quest All-Star Championship 3rd Place (2009)
* Absolute
** Weight and absolute
Weight Division: Super Pesado (100.5 kg / 221 lbs)
Favourite Position/Technique: Half Guard
Bruno Bastos Team/Association: Bruno Bastos Association / LEAD
Bruno Bastos Biography
Bruno Bastos was born on the 27th of March, 1980. He started training jiu-jitsu in 1990 when he was 10 under Neury Gomes, and he stayed training under Neury for the next year and a half. He then picked up training with Aílson Brites for a short spell before finally ending with Wendell Alexander (in 1993) the coach that followed Bruno until he reached his black belt.
Bruno Bastos's career has been pretty impressive from the "get go", he started competing when he was still a yellow belt achieving the podium straight away, and he hasn't stopped reaching the top spots of competitive BJJ since. Another peculiarity of Bruno is the "Bastos" surname, a name of some significance in jiu-jitsu, as 6 of his family members also train and compete, they are Fernanda ( black belt), André (black belt), Ricardo (black belt), Bianca (black belt), Thiago and Felipe Bastos.
Just like his master, Wendell, Bruno Bastos is also involved in charity. In 2005 he created an organization called "Arte Suave", an organization that tries to keep kids away from drugs through jiu-jitsu. He was also involved in the creation of the "Projeto Atos", a project that started with Bruno Bastos and a few other Nova Uniao students that got together through their evangelic church.
Bruno Bastos x Eduardo Milioli