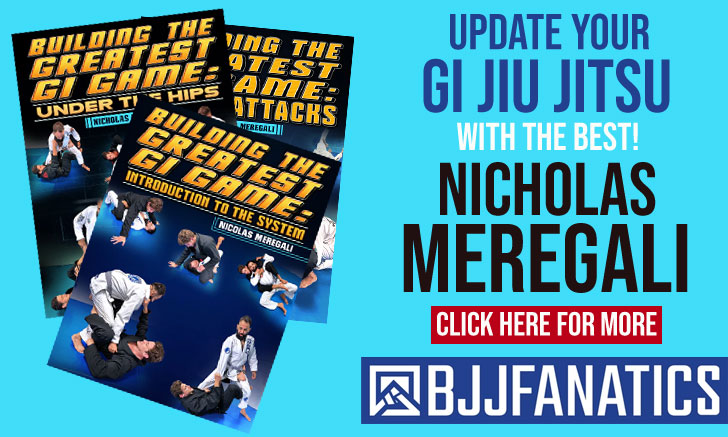 Herbert Burns is a Brazilian jiu jitsu black belt under Rafael "Fofitio", and Gilbert "Durinho" Burns (Herbert's brother). Burns made a career in the lower belt divisions of the Brazilian grappling circuit, earning important titles such as the Brazilian No Gi Nationals and the Brazilian Teams tournament before his career change to mixed martial arts (MMA).
Herbert Burns Jiu Jitsu
Full Name: Herbert Burns
Nickname: n/a
Lineage: Mitsuyo Maeda > Carlos Gracie > Carlson Gracie > Andre Pederneiras > Rafael Fofitio > (Gilbert Burns >) Herbert Burns
Main Achievements:
CBJJ Brazilian National No Gi Champion (2011/2012)
IBJJF Pan No-Gi 3rd Place (2018)
Main Achievements:
CBJJ Brazilian National No Gi Champion (2009 brown)
CBJJ Brazilian National Teams Champion (2007 blue)
Favorite Position/Technique: Triangle
Weight Division: Peso Pluma (70kg/164bs)
Team/Association: Evolve
Herbert Burns Biography
Herbert Burns was born on the 2nd of February,1988 in Niterói, Rio de Janeiro. At the age of 10 Herbert had his first contact with martial arts, namely jiu jitsu. A sport he started together with his older brothers Gilbert "Durinho" Burns and Frederick "Todo-Duro" Burns, all of which became full time professional fighters in their adult lives.
The Burns' first coach was coral belt: Master Luis Carlos da Fonseca, who taught at the old Santa Marta College in Niteroi, Rio de Janeiro. At the time of their start in BJJ, Herbert was 10, Gilbert 12 and Frederick 14 years old.
Herbert explained how his start in the sport came about:
I remember the day well. My father worked as a car upholsterer, and had worked on Master Luis Carlos' car. My Father made Luis Carlos an offer, that he could pay him back by teaching his 3 kids jiu jitsu for 1 month. My father couldn't really afford to pay more than 1 month of training for us, but explained that if we really enjoyed training, and committed ourselves 100%, he would work his hardest to keep us at the academy. – Herbert Burns
After just four months, Herbert became Brazilian National Champion (yellow belt). Two years later, Master Luis stopped teaching due to personal issues. Ramon Lemos, a brown belt at that time, took over classes. Ramos often took his students (including the Burns brothers) to train with André Pederneiras at Nova União, Rio de Janeiro and with Max Camâra and Rafael "Fofitio" Barros at Oriente, Niteroi, where the Burns brothers were made welcome and allowed to train for minimal fees.
Herbert was promoted to blue belt by Max Camâra and Rafael Barros in 2005. By 
2007 Herberth followed his older brother Gilbert (already a black belt then) to the Brasa academy.
 Throughout his stint at Brasa Clube de Jiu Jitsu, Herbert trained under the guidance of Fabricio "Bicudo" Medeiros in Icaraí, Niterói and with Ricardo Vieira in Copacabana, Rio de Janeiro. That year he earned his purple belt from the hands of Vieira, while on July 2009 Fabricio "Bicudo" graduated Herbert as a brown belt.
Three months after receiving his brown belt, Herbert decided to follow his brother Gilbert "Durinho" yet again, this time to join the newly formed Atos Jiu Jitsu of Ramon Lemos, in Rio Claro, São Paulo.
On January 2011 Herbert was promoted to black belt by his brother Gilbert Burns as well as Rafael "Fofitio" at Oriente.
On October 2014 Herbert Burns was invited by the creator of the Evolve franchise, Chatri Sityodtong, to be part of the Singapore team. Burns had been planning on moving to MMA for good after a few solid performances in the ring, and being supported by the Evolve academy meant he would have solid coaches in every aspect of the MMA game. With that in mind he moved to Asia that year in pursuit of his MMA dream.
Herberth Burns Highlight