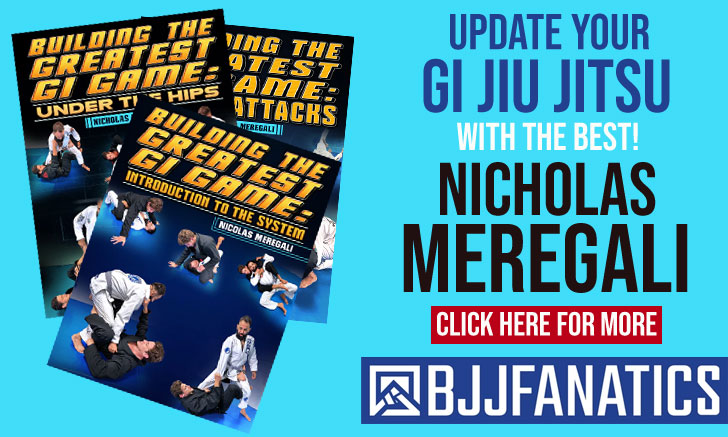 Marcus Phelan is a professional Irish grappler and a black belt in jiu-jitsu under Darragh O'Conaill, representing the East Coast Jiu-Jitsu team in the sport's international circuit. Phelan became widely recognized as one of Europe's top lightweights while competing in the International Brazilian Jiu-Jitsu Federation (IBJJF) tour, where he conquered numerous important gold medals in events such as the Dublin, Berlin, and London Opens.
Marcus Phelan Jiu-Jitsu
Full Name: Marcus John Phelan
Nickname: N/A
Lineage: Carlos Gracie > Helio Gracie > Royler Gracie > Saulo Ribeiro > Darragh O'Conaill > Marcus Phelan
Main Achievements:
1st Place IBJJF Dublin Open (2019)
1st Place IBJJF Berlin Open (2019)
1st Place IBJJF London Fall NoGi Open (2019)
3rd Place IBJJF Rome Fall Open (2019)
Main Achievements (Colored Belts):
1st Place IBJJF European Open NoGi (2017 purple)
1st Place IBJJF British Nationals (2017 purple)
1st Place SBJJF Finnish Open (2018*** brown)
* Absolute
** Weight and Absolute
*** Black and brown mixed division.
Favorite Position/Technique: De La Riva Hook Guard
Weight Division: Peso Leve (76,00 kg / 168.0 lbs)
Team/Association: ECJJA
Marcus Phelan Biography
Marcus Phelan was born on May 12, 1992, in Dublin, Ireland, growing up in Ranelagh, a small town located on the outskirts of the country's capital.
While growing up, Phelan was a big fan of sports, playing football (soccer) and rugby (union rules) from the ages of 7 to 16, while competing in local leagues and cups. During his teens, however, Marcus became a big fan of mixed martial arts (MMA) through his brother, having Demian Maia in common as their favorite athlete. This path would lead him to jiu-jitsu.
The love for grappling came from a common gathering between Marcus' older brother and a few of his friends, who would have friendly matches at the Phelan house, where they tried to apply a few of the jiu-jitsu moves they observed in the cage fights they followed. During one of these sessions, Marcus joined the group and had a lot of fun, a sentiment that drove Marcus and his brother to book a class at a local BJJ gym.
The Phelans very first jiu-jitsu class was taught by none other than Darragh O'Conaill, one of Ireland's grappling pioneers at the highest level in the sport and a coach who followed Marcus' path from white to black belt. A rank he earned on August 9, 2019.
Marcus Phelan Grappling Record
42 WINS
BY POINTS


BY ADVANTAGES




BY SUBMISSION




BY DECISION




BY PENALTIES




BY DQ



20 SUBMISSIONS WINS
#5AD3D1
Bow and arrow
10
2
#f58822
Inside heel hook
5
1
#ff9124
Straight ankle lock
5
1
#22c9a5
Choke from back
5
1
17 LOSSES
BY POINTS


BY ADVANTAGES




BY SUBMISSION




BY DECISION




BY PENALTIES




BY DQ



5 SUBMISSIONS LOSSES
#214eb8
Choke from back
40
2
#d1212a
Inside heel hook
20
1
Marcus Phelan Fight History
ID
Opponent
W/L
Method
Competition
Weight
Stage
Year
22041

Alexandre Molinaro

Alexandre Molinaro
L
Pts: 4x0
London FO
76KG
4F
2019
22130

Leon Larman

Leon Larman
L
Choke from back
Rome Fall Open
76KG
SF
2019
22157

Ali Monfaradi

Ali Monfaradi
L
Pts: 4x2
European NoGi
73KG
R1
2019
23093

Luan Carvalho

Luan Carvalho
L
Pts: 5x2
European Open
76KG
R1
2020
23534

Natan Chueng

Natan Chueng
L
Pts: 2x0
London WO
76KG
SF
2020
23616

Thiago Macedo

Thiago Macedo
L
Pts: 2x0
Grand Slam LDN
69KG
SF
2020
27463

Thomas Barry

L
Pen
Grappling Ind.
77KG
RR
2021
27777

Oliver Taza

Oliver Taza
L
Referee Decision
ADCC EU Trials
77KG
4F
2021
28253

Deandre Corbe

Deandre Corbe
L
Pts: 4x0
NoGi Worlds
73KG
8F
2021
30560

Isaac Doederlein

Isaac Doederlein
L
Choke from back
European Open
70KG
4F
2022
31095

Romao Carvalho

L
Pts: 1x0
Grand Slam LDN
69KG
R1
2022
32040

Jakub Najdek

L
Points
Dublin NGO
79KG
SF
2022
32253

Roine Bohlin

L
DQ
ADCC EU Trials
66KG
R3
2022
32891

Fabricio Andrey

Fabricio Andrey
L
Pts: 2x0
World Champ.
70KG
8F
2022
33757

Elijah Dorsey

Elijah Dorsey
L
Armbar
Orlando SMO
76KG
SF
2022
36074

Lucas Rodrigues

Lucas Rodrigues
L
Triangle
European NG
73KG
SF
2022
42607

Oliver Taza

Oliver Taza
L
Inside heel hook
ADCC EU Trials
77KG
4F
2023
21513

Tommi Puulkannen

W
Referee Decision
Polaris 11
77KG
SPF
2019
22059

Rafael Colonhese

W
Pts: 2x0
London FNGO
73KG
F
2019
22125

Marko Jokmanovic

W
Bow and arrow
Rome Fall Open
76KG
R1
2019
22126

Tommi Puulkannen

W
Pts: 8x4
Rome Fall Open
76KG
4F
2019
22752

Bruno Borges

W
Pts: 4x0
Dublin Open
76KG
SF
2019
22765

Jakub Witkowski

W
Bow and arrow
Berlin Open
76KG
4F
2019
22766

Tomer Alroy

W
Referee Decision
Berlin Open
76KG
SF
2019
22767

Jan Baso

W
Pts: 6x0
Berlin Open
76KG
F
2019
23533

Samuel Kaye

W
Pts: 18x0
London WO
76KG
4F
2020
23614

A. Jablonski

W
Pts: 13x1
Grand Slam LDN
69KG
4F
2020
27460

Rhys Billy

W
Armbar
Grappling Ind.
77KG
RR
2021
27461

Dalir Khashimov

W
Darce choke
Grappling Ind.
77KG
RR
2021
27462

Jack Hampshaw

W
Straight ankle lock
Grappling Ind.
77KG
RR
2021
27464

Sean Stewart

W
Triangle
Soultakers
77KG
SPF
2021
27759

Yalcin Sucu

W
RNC
ADCC EU Trials
77KG
R1
2021
27762

Aleksi Niittymies

W
RNC
ADCC EU Trials
77KG
R1
2021
27771

Liam Alpang

W
Armbar
ADCC EU Trials
77KG
8F
2021
28245

Jordan Holy

W
Pts: 17x2
NoGi Worlds
73KG
R2
2021
30553

Rhys Price

W
Choke from back
European Open
70KG
R1
2022
30729

Sam Sam

W
Pts: 12x0
BRUM Pro
77KG
F
2022
31808

Mark Gallivan

W
Submission
Grappling Ind.
ABS
RR
2022
31809

Jordan Scully

W
Submission
Grappling Ind.
ABS
RR
2022
31810

Darragh Higgins

W
Submission
Grappling Ind.
ABS
RR
2022
31811

Fraser Clarke

W
Submission
Grappling Ind.
ABS
RR
2022
31812

M. Kaczmarek

W
Submission
Grappling Ind.
ABS
RR
2022
32015

Haidar Abbas

W
Points
Dublin Open
76KG
SF
2022
32245

Spac Marius

W
Pts: 3x0
ADCC EU Trials
66KG
R1
2022
32250

Natan Sap

W
Pts: 3x0
ADCC EU Trials
66KG
R2
2022
33755

Manuel Aguilar

W
Pts: 14x0
Orlando SMO
76KG
4F
2022
33797

Christian Cevallos

W
Pts: 9x0
Orlando SMNGO
73KG
4F
2022
33800

Mauricio Gomez

W
Pts: 9x0
Orlando SMNGO
73KG
SF
2022
33801

Ricky Semiglia

W
Armlock
Orlando SMNGO
73KG
F
2022
36068

Riku Hapulathi

W
RNC
European NG
73KG
R1
2022
36073

Tomoshigue Sera

W
Points
European NG
73KG
4F
2022
36750

Rotem Belker

W
N/A
Dublin NGO
73KG
F
2022
42588

A. Nikolopoulos

W
Inside heel hook
ADCC EU Trials
77KG
R1
2023
42591

Bartosz Lukaszewicz

W
Pts: 3x2
ADCC EU Trials
77KG
16F
2023
42598

Anton Åberg

W
Pts: 3x0
ADCC EU Trials
77KG
8F
2023
44098

Bruno Henrique

W
RNC
European NoGi
73KG
8F
2023
44101

Ricardo Cardoso

W
Pts: 6x2
European NoGi
73KG
4F
2023
44106

Benjamin Robson

W
RNC
European NoGi
73KG
SF
2023
44107

Rafal Farjaszewski

W
Pts: 2x0
European NoGi
73KG
F
2023
Marcus Phelan VS Jan Basso