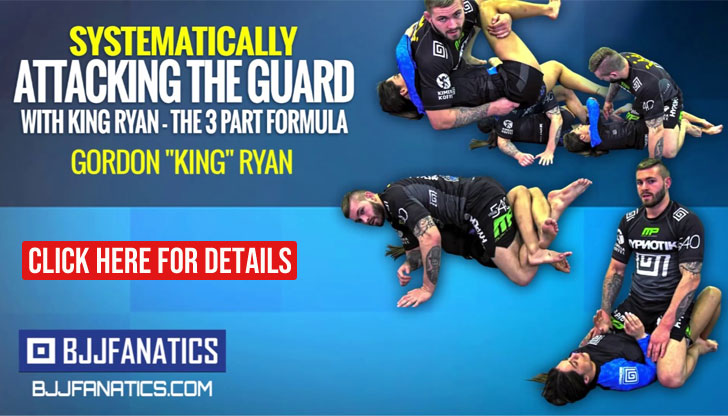 Luiz Ribeiro, also known as "Manxinha" or "Manxa" is a Brazilian Jiu Jitsu black belt under Ricardo Vieira from the Checkmat academy. Luiz Ribeiro is also the founder and owner of London Fight Factory, one of the main Jiu Jitsu academies in London, England, with which he has helped the development of the sport in the country.
Luiz Ribeiro Jiu Jitsu
Full Name: Luiz Ribeiro
Nickname: "Manxinha" and "Manxa" mean little spot and spot, the nickname is a reference to Luiz Ribeiro's birthmark on his left eye.
Lineage:  Mitsuyo Maeda > Carlos Gracie > Helio Gracie > Rolls Gracie > Romero Cavalcanti > Ricardo Vieira > Luiz Ribeiro
Main Achievements:
European Open Champion (2009 brown, senior 1)
Copa Bitteti Champion (2007 purple)
Scandinavian Open Champion (2006, 2008)
Copa London Champion (2005)
Favourite Technique: Toe Hold
Weight Division: Peso Leve (76kg/167lbs)
Team/Association: London Fight Factory/Checkmat
Luiz Ribeiro Biography
Luiz Ribeiro was born in Sao Paulo, Brazil, his martial arts life started through boxing, a sport he practiced for several years. Jiu Jitsu entered Luiz' life when he was 27, 28 years old. Manxinha's first gym was the then famous "TT" where he trained with many of BJJ's developing stars such as Eduardo Telles, André Galvao, Rubens Charles and many others.
Not long after he started training Jiu Jitsu Luiz traveled to England. On his arrival to the European country he did not have many expectations, and by his own admission all he wanted at the time was to save enough money to purchase a mobile phone and a car, but fate would have something different in mind for the Sao Paulo native. The idea of opening an academy occurred to Luiz while lifting weights at a gym in South London. As he was wearing a Jiu Jitsu t-shirt in the training room, one of the fellow "lifters" was curious and asked Luiz to demonstrate an armbar, Manxinha explained the position, making it his first step towards opening a Jiu Jitsu academy.
The London Fight Factory academy started in Brixton, many moons ago, since then, Luiz Ribeiro met, befriended and joined Ricardo Vieira's team, Checkmat. After some years defending the Checkmat banner, Ricardo awarded Manxinha his black belt. It happened on May 2010 Ricardo Vieira was due to travel to London to award Luiz Ribeiro his black belt, but couldn't do so as weather conditions had his fight cancelled. Working around the problem, Ricardo commissioned the task to one of his own black belts who was already in the country, Mr Marco Canha.
Today London Fight Factory is considered one of the top academies in London.