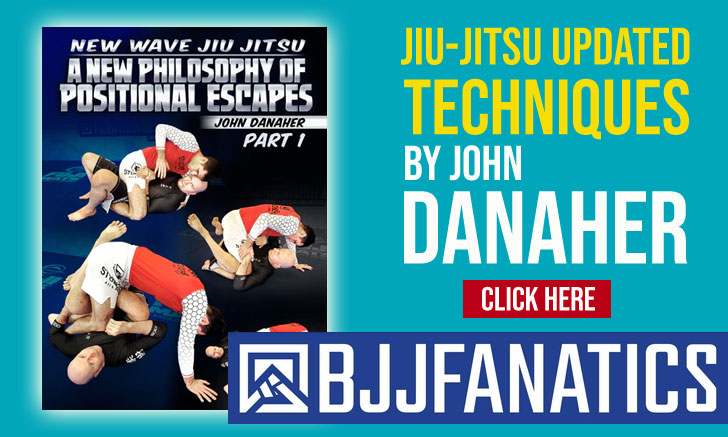 Matheus Gabriel Barros is a Brazilian jiu-jitsu black belt under Keiser Girão and a representative of the Checkmat team in this sport/martial art's international competitive circuit. Widely regarded as one of the top featherweight (70,00 kg / 154.5 lbs) athletes of his generation, Matheus Gabriel also worked extensively with coaches Alcenor Alves, Sammi Dias, Diogo Dutra and Márcio Rodrigues, earning his reputation early in his career through outstanding performances in the colored belt divisions – particularly at brown belt where he conquered two IBJJF world titles (gi + no-gi) and achieved a 33-1 record with a 70% submission ratio.
Matheus Gabriel Jiu-Jitsu
Full Name: Matheus Gabriel Pinheiro Barros
Nickname: N/A
Lineage: Carlos Gracie > Helio Gracie > Carlos Gracie Junior > Rigan Machado > Keiser Girão > Matheus Gabriel
Main Achievements:
1st Place IBJJF World Championship (2019 / 2021)
1st Place IBJJF Pans Championship (2019)
1st Place IBJJF Pans Championship NOGI (2021)
1st Place IBJJF Brazilian Nationals (2021)
2nd Place IBJJF Pans Championship (2020)
Main Achievements (Colored Belts):
1st Place IBJJF World Championship (2018 brown)
1st Place IBJJF World No-Gi Championship (2017 brown, 2016 purple)
1st Place IBJJF Pans Championship (2017 purple)
1st Place IBJJF American Nationals (2017 purple)
1st Place IBJJF American No-Gi Nationals (2017 purple)
2nd Place IBJJF Pans Championship (2016 blue)
3rd Place IBJJF World Championship (2016 blue)
3rd Place IBJJF Pans Championship (2018 brown)
Favorite Position/Technique: DLR and Reverse DLR Hook
Weight Division: Peso Pena (70,00 kg / 154.5 lbs)
Team/Association: Checkmat
Matheus Gabriel Biography
Matheus Gabriel was born on June 10, 1997, in Manaus, the capital city of Amazonas State on the banks of the Negro River in northwestern Brazil.
While growing up Matheus picked up an interest in football/soccer, playing at the local kids league. His interest in jiu-jitsu would come at the age of 8 (2006), induced by Gabriel's grandmother who believed the martial art would drain Matheus' excess energy and tone down his mischievous activities at school.
Alcenor Alves was Matheus Gabriel's first instructor, one of Brazil's top kids' coaches. Alves graded the young prodigy from white to green-white belt before Matheus' instruction was handed to Sammi Dias and Diogo Dutra.
It was as during his mid-teens that Gabriel's star quality started shining through. Understanding his own potential, at 15, Matheus decided to join coach Márcio Rodrigues in Rio de Janeiro. Rodrigues ran a project which granted BJJ scholarships for promising young athletes, a program that gathered other hot prospects such as Erberth Santos, Lucas Barbosa as well as Ygor and Yago Rodrigues. Gabriel spent nearly 2 years training there but returned to Manaus after the program lost its funding.
Given the tremendous potential shown by the young Manaus native at such a young age, a friend of Matheus by the name of John Kleicy Kurchat (owner of a Checkmat BJJ franchise in Manaus) referenced Gabriel's name to a friend of his who lived in the United States, Mr. Kaiser Girão a renowned BJJ coach in Dallas, Texas. Girão decided to bring the young prodigy to America to work with and try to further develop Matheus' skills.
When competing in the United States purple belt Matheus Gabriel's international career started to break through to BJJ's mainstream followers. That year the young Manaus athlete conquered 96 W's out of 102 matches, losing only twice in his weight class and finishing 76 opponents. In the process, Gabriel earned the best submission ration of the purple belt division (79%).
His outstanding performances earned Matheus Gabriel a sponsorship under the Exclusive Athletes Program, a fund created by João Paulo Bertuccelli (owner of the Exclusive BJJ gym) which protected some of the sport's rising stars with precarious financial backing. The program gave these athletes a salary and health coverage allowing them to remain in the sport.
While in Dallas, TX Matheus trained jiu-jitsu with the aforementioned Kaiser Girão at the local Checkmat academy. Given the location of his training ground (inside Mezger MMA gym) Gabriel was able to train his physical conditioning with one of the legends of mixed martial arts (MMA) – Guy Mezger and alongside some of National Football League (NFL) big names. All this while also working on his wrestling under two time All American Melvin Lofton. With such a strong team behind him, as a brown belt, Matheus Gabriel went undefeated in the featherweight class, losing only 1 match in the absolute by DQ. His brown belt record went 33-1-0 with 23 submissions, while also conquering 4 Fight to Win Pro belts in 4 different categories – the first-ever athlete to do so for the pro BJJ promotion.
After such a rampant career in the lower belt categories, in June 2018 – after winning his first IBJJF World title with the gi, coach Kaiser Girão promoted the Matheus Gabriel to black belt.
[fighter_status id=817]
Matheus Gabriel Grappling Record
53 WINS
BY POINTS


BY ADVANTAGES




BY SUBMISSION




BY DECISION




BY PENALTIES




BY DQ



25 SUBMISSIONS WINS
#5AD3D1
50/50 armbar
12
3
#d1212a
Choke from back
8
2
#f58822
Inside heel hook
8
2
#ff9124
Triangle armbar
4
1
12 LOSSES
BY POINTS


BY ADVANTAGES




BY SUBMISSION




BY DECISION




BY PENALTIES




BY DQ



1 SUBMISSION LOSSES
Matheus Gabriel Fight History
Matheus Gabriel vs Dinko Betkit (purple absolute)

Interview with 13 YO Matheus Gabriel