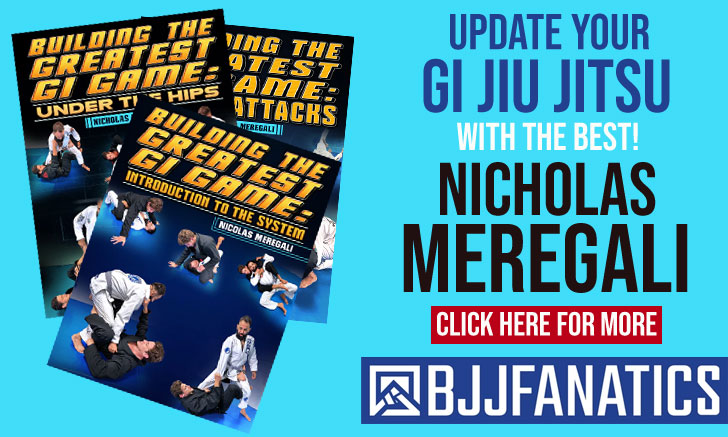 Bruno Ferreira is a Brazilian Jiu-Jitsu black belt under Nova Geração founder, Master Francisco Albuquerque. Well known for his work as a coach in London, England and for his sporting career, where Ferreira earned medals in important events such as the Campeonato Brasileiro (Brazilian Nationals), the South American Championship, Brazilian Teams Tournament and the London International Open, Bruno has also worked in the world famous United Arab Emirates Jiu-Jitsu development program, before settling in Gaia, Portugal.
Bruno Ferreira Jiu Jitsu
Full Name: Bruno Wanderley Ferreira
Nickname: "Brunão" – short for big Bruno in Portuguese.
Lineage: Mitsuyo Maeda > Carlos Gracie > Carlson Gracie > Francisco Albuquerque >Bruno Ferreira
Main Achievements:
CBJJ Brazilian National Champion (2005 brown Master)
IBJJF International Masters & Seniors Champion (2005 brown)
IBJJF London Winter IO 2nd Place (2016 black Master)
IBJJF South American 2nd Place (2006** black)
CBJJ Brazilian National Teams 3rd Place (2006 black)
** Absolute
** Weight and absolute
Favorite Position/Technique: Closed Guard
Weight Division: Meio Pesado (88kg/194lbs)
Team/Association: Bruno Ferreira BJJ
Bruno Ferreira Biography
Bruno Ferreira was born on the 23rd of October, 1975 in Juiz de Fora – Minas Gerais, Brazil, though he moved to the burg of Leblon in Rio de Janeiro as a child and lived there during his formative years.
As a child Bruno started gaining interest in martial arts, deciding to join Karate and Tae Kwon Do classes at the age of 11. As a 16-year-old he decided to add Jiu-Jitsu to his daily activities, then joining the class of Francisco "Toco" and Rodrigo Medeiros (at that time, both purple belts under Master Carlson Gracie). Bruno was promoted throughout the BJJ belt system by Francisco "Toco" Albuquerque, including his black belt which came in 2005.
After many years living in Rio de Janeiro, Bruno decided to make a change in his life and moved to the U.A.E. where he helped develop Jiu-Jitsu in the country, teaching the sport and self-defense aspects of the Gentle Art to the Armed Forces of UAE for 2 years.
From 2014 to 2018 Ferreira lived in England, coaching BJJ at the prestigious Checkmat – Fight Zone London. He would later move to the South of Europe, namely Portugal, where he opened his own Gym in Gaia, on the northern region of the country.