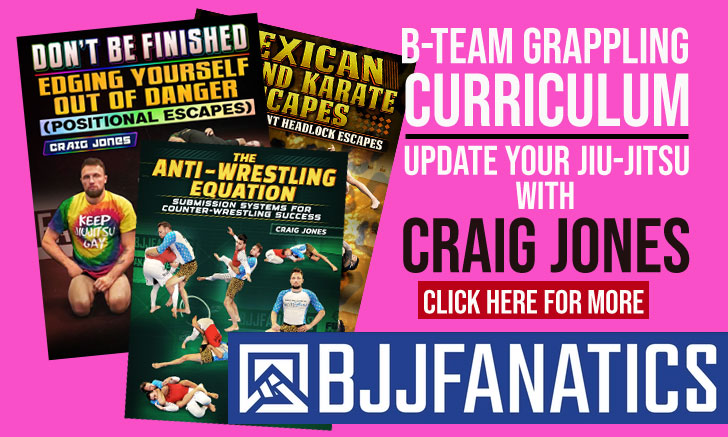 Raoni Barcelos is a Jiu-Jitsu black belt under Laerte Barcelos (his father) as well as an accomplished Brazilian freestyle wrestler and a professional mixed martial arts fighter (MMA). In submission-grappling, Raoni made a career competing mainly in the no-gi circuit, where he conquered important titles on the International Brazilian Jiu-Jitsu Federation (IBJJF), particularly in the lower belt divisions. He also led a fruitful career as a Freestyle Wrestler, where he competed for the Brazilian National Wrestling Team on many international tournaments, such as the Pan – where Raoni Barcelos obtained a silver medal (2006).
Raoni Barcelos Jiu-Jitsu
Lineage: Carlos Gracie > Reyson Gracie >Osvaldo Alves > Laerte Barcelos > Raoni Barcelos
Main Achievements:
1st Place CBJJ Brazilian Nationals NOGI (2009)
1st Place FPJJ Portuguese Nationals (2010)
Main Achievements (Colored belts):
1st Place IBJJF World Championships (2002 / 2003 blue, 2006 purple)
1st Place CBJJO World Championships (2005 purple)
1st Place CBJJ Brazilian Nationals (2004 / 2005 blue, 2006 purple)
2nd Place CBJJ Brazilian Nationals (2002 / 2003 blue)
Weight Division: Peso Pena (70kg/154lbs)
Favorite Position/Technique: Double Leg Takedown & Flying Armbar
Team/Association: Equipe Laerte Barcelos
Raoni Barcelos Biography
Raoni Barcelos was born on the 1st of May, 1985 in Rio de Janeiro Brazil. He is the son of Laerte Barcelos, a 7th degree BJJ Coral Belt who trained for many years with Osvaldo Fadda and his team, as well as with Osvaldo Alves.
Born in a family environment with a heavy martial arts background, Raoni was naturally drawn to the mats and by the age of 2, he was already on the mats, play-fighting, and intuitively learning the grappling game.
Raoni trained Judo and Jiu-Jitsu from as soon as he was of age to take formal, structured classes. His first international competitive experience onstage was at the Mundial in 2002 as a junior blue belt. He went through the ranks of Brazilian Jiu-Jitsu conquering many important titles receiving his black belt by the age of 20.
While competing in BJJ, Raoni also learned Freestyle Wrestling, a sport championed by his father in the early 1980s. Raoni became very successful in the sport and achieved important landmarks when wrestling, including a Brazilian National Title in the 66kg category (2007), a silver medal at the Pan's (2006).
Raoni Barcelos vs Erick Alvarenga

Raoni Barcelos vs Guilherme Mendes

Raoni Barcelos vs Leonardo Vidal