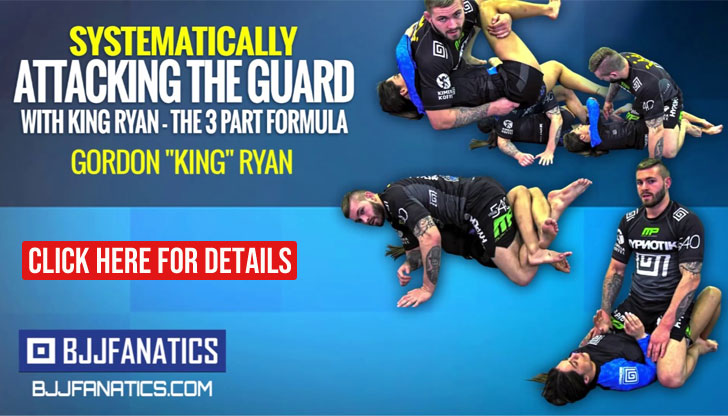 Silvana Abreu is a Brazilian Jiu Jitsu black belt under André "Negão" Terencio. An incredible competitor during the 2000's decade, Silvana medaled in important tournaments such as The Mundials, Rio Open and Brazilian Nationals the later of which she has won an astonishing 8 times.
Silvana Abreu Jiu Jitsu
Full Name: Silvana Cristina Silva Abreu
Lineage: Mitsuyo Maeda > Carlos Gracie > Helio Gracie > Francisco Mansur > Carlos Henrique > Andre Terencio > Silvana Abreu
Main Achievements:
World Cup Champion (2005, 2005 brown belt division – CBJJO)
South American Champion (2009 – black belt in her weight and absolute – FJJE)
World Champion (2000 blue belt – CBJJ/IBJJ)
Brazilian National Champion (1998 blue belt juvenile, 2000 blue belt, 2002 and 2003 purple belt, 2004 purple belt open weight, 2005 brown belt weight and absolute, 2009 black belt -CBJJ)
State Champion
Rio Open Champion
World Silver Medallist (2002 – purple/brown/black division – CBJJ/IBJJ)
World Bronze Medallist (2005 brown/black belt division – CBJJ/IBJJ)
Submission de Campos Bronze Medallist
Beach Wrestling de Quissama Silver Medallist
Weight Division: Peso Leve – Lightweight (64kg)
Favourite Position: Relógio (clock choke); Triangulo de Mao (Katagatame)
Team/Association: Brasil 021
Silvana Abreu's Biography
Silvana Abreu was born on the 9th of April 1981 in Nova Iguacú, Rio de Janeiro – Brazil. She started training by chance when she was 16 years old, more precisely on the 14th of March 1997. It all happened when Adriana went to a belt award ceremony at a BJJ academy where a few of her friends trained; she really enjoyed the environment and decided to enrol.
Her first coach was Rogerio "Lello" Oliveira, he took her from white belt to brown belt. In the beginning Silvana did not take Jiu Jitsu to seriously, it was only after seeing the athlete Alessandra Oliveira compete successfully and live off BJJ through sponsorships that she decided to really focus on the sport. All this hard work soon paid off with consecutive wins at the Brazilian Nationals amongst several other important BJJ titles. In 2005 Silvana Abreu fought a memorable fight against one of the best female competitors of all time, Kyra Gracie. Silvana was a purple belt at the time, competing in the combined division (purple, brown and black belts) at the World Championships, she managed to reach the semi final where she was paired up with Kyra (who had already received her black belt), the hard fought battle ended as a 0x0, and the decision was given to Kyra Gracie, but still Silvana cemented her name as one of the toughest fighters in the division.
Silvana moved to André Terencio's team as a brown belt, and it was at Brasil 021 team that she earned her black belt honours. Silvana went to a few problems for a couple of years which kept her away from competition, she returned in the very first FCBJJE event (the new Rio de Janeiro federation) in 2009 to obtain a silver medal at the State Championship.
More information on Silvana visit www.brazil021.com
Silvana Abreu vs Bianca Bastos