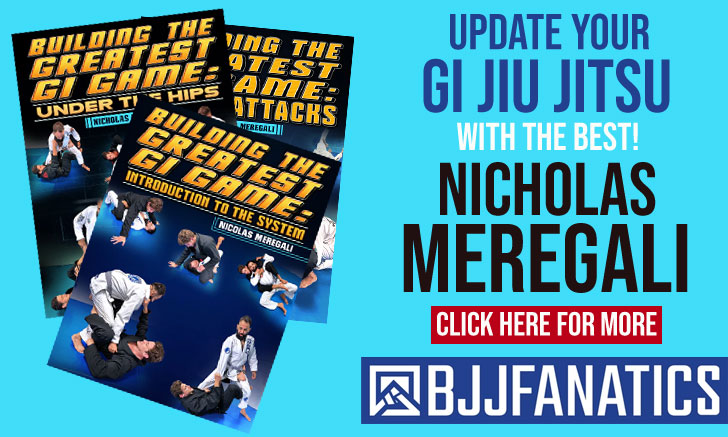 Rafael Silveira Borges, commonly referred to by his first and middle name (Rafael Silveira), is a jiu-jitsu athlete who represents team Atos in the sport's international circuit. During his time in the colored belt divisions, Rafael worked extensively with coaches Rodney Cozendey (father), Claudio Calasans, and André Galvão while making waves in the sport's global circuit being particularly successful in the International Brazilian Jiu-Jitsu Federation (IBJJF).
Rafael Silveira Jiu-Jitsu
Full Name: Rafael Silveira Borges
Nickname: N/A
Lineage: Carlos Gracie > Reyson Gracie > Osvaldo Alves > Luis Dagmar >André Galvão > Rafael Silveira
Main Achievements (Colored Belts):
1st Place IBJJF World Championship (2019 blue, 2023 brown)
1st Place IBJJF Pan Championship (2023 brown)
1st Place IBJJF American Nationals (2022 brown)
2nd Place IBJJF World Championship NOGI (2019 purple)
3rd Place IBJJF European Open (2020 purple)
3rd Place AJP Abu Dhabi World Pro (2019 blue)
Main Achievements (Juvenile):
1st Place CBJJ Brazilian Nationals (2017*/2018)
1st Place IBJJF European Open (2017**/2018*)
1st Place AJP Grand Slam, LDN (2017)
2nd Place IBJJF World Championship (2018)
2nd Place IBJJF European Open (2018)
2nd Place CBJJ Brazilian Nationals (2018*)
2nd Place CBJJ South American Championship (2018)
3rd Place CBJJ Brazilian Nationals (2017)
3rd Place CBJJ South American Championship (2018*)
* Absolute
** Weight and Absolute
Favorite Position/Technique: Omoplata
Weight Division: Peso Médio (82,30 kg / 181.5 lbs)
Team/Association: Atos Jiu-Jitsu
Rafael Silveira Biography
Rafael Silveira Borges was born on March 8, 2001, in São Sebastião, São Paulo, where he grew up.
Martial arts were always closely connected with his upbringing as his father, Rodney Cozendey, was an avid practitioner of jiu-jitsu and a black belt in this discipline. It was by his influence that Silveira started training BJJ and judo simultaneously in his early childhood, around the age of 5-6.
Although jiu-jitsu was his competitive focus from the get-go, judo was always present during the earlier stages of his grappling formation under the instruction of Alvaro Borges and Claudio Calasans. Rafael went up to his green belt from the well-known São José dos Campos, SP, duo.
Rafael's jiu-jitsu tuition started with his father in his hometown's Checkmat-affiliated gym, but as he turned 14 and decided to become a full-time athlete, he started visiting a few other gyms in the neighboring towns accompanied by his dad. During one of their visits to the Calasans Camargo gym, brothers Vinicius and Claudio Calasans (jr) invited the young Silveira Borges to stay with them and become part of their scholarship program, a setup geared to develop high-end competitors, which he accepted. The year was 2015 and Rafael was a green belt at the time.
Claudio Calasans promoted young Silveira to the rank of blue belt when he was 15 years old so that he could compete in the adult division, in São Paulo's circuit which often had tournaments offering cash prizes in these categories.
Due to the close proximity of Calasans with André Galvão (they are childhood friends), Rafael Silveira represented the Atos team at international events, in the USA. In 2019, after he won the IBJJF World Championship as a blue belt (and was subsequently promoted to purple belt by coach Claudio), Atos HQ frontperson Angelica Galvão opened the doors of the San Diego academy to Rafael.
Rafael Silveira accepted the offer by the Galvão's, but due to the COVID19 pandemic, he was unable to remain in the USA. He returned to California in 2021 where he received his brown belt and later his black belt, on June 1st, 2023. During his time as a brown belt, Silveira spent 1 year undefeated and was the #1 ranked IBJJF Pond 4 Pound athlete in his division.
The research and interview in this bio were made by Mayara Munhos, founder of Jiu-Jitsu In Frames. Follow Mayara's channel on YouTube and her social media @jiujitsuinframes.