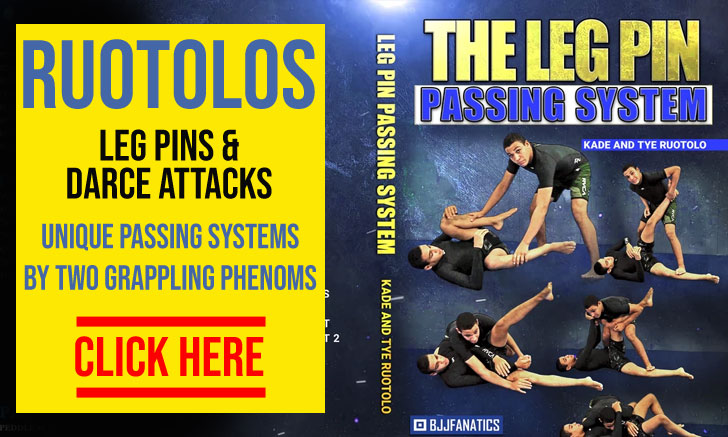 Pedro Mello is a Brazilian jiu jitsu black belt under Paulo Sérgio Santos, and one of the most accomplished athletes to emerge from the Brazilian state of Santa Catarina. A highly accomplished medium-heavyweight competitor, Pedro Mello excelled also as a grappling instructor, having helped produce high level athletes such as Rafael Mansur, Gabriela Franzoni, Jan Buatim to name a few.
Pedro Mello Jiu Jitsu
Full Name: Pedro Régis da Cunha Mello
Nickname: N/A
Lineage: Mitsuyo Maeda > Carlos Gracie > Helio Gracie > Rolls Gracie > Romero Cavalcanti > Paulo Sérgio Santos > Pedro Mello
Main Achievements:
IBJJF Pan American Champion (2015 – close out)
CBJJ South Brazil Champion (2012**)
IBJJF San Antonio International Open Champion (2015)
IBJJF Austin International Open Champion (2015)
IBJJF Floripa International Open Champion (2012**)
Floripa Black Belt Open Grand Prix Champion (2014)
Santa Catarina State Champion (2016*)
Grand Prix Grappling Champion (2015**)
CBJJ South Brazil Championship Runner-up (2009/2011/2012)
IBJJF San Jose International Open Runner-up (2016)
IBJJF Las Vegas Spring International Open Runner-up (2015)
CBJJ Brazilian National Championship 3rd Place (2013)
CBJJ South Brazil Championship 3rd Place (2011*)
* Absolute
** Weight and absolute
Favorite Position/Technique: Leg Drag / Omoplata
Weight Division: Meio-Pesado (88,30 kg / 195.0 lbs)
Team/Association: Atos JJ
Pedro Mello Biography
Although he is known as a member of the Santa Catarina community, Pedro Mello was born in Rio de Janeiro on December 17, 1982 moving to the south Brazilian state during his infancy.
Pedro was introduced to judo at the age of 8, a martial art he used as a stepping stone for jiu jitsu – which he started at 13 with coach Paulo Sérgio Santos. The well known Paulo Sérgio, one of the pioneers for BJJ in the region, guided Mello from white to purple belt a point in time when Sérgio relocated to Paris, France. With his coach gone Pedro Mello looked for to progress in the sport at Alexandre de Souza's Gracie Floripa academy, though still representing coach Paulo Sérgio.
During his coloured belt career most of the sport's top tournaments were held in Rio de Janeiro, too far for Mello who was until that point a recreational competitor. Testing himself mostly within state borders Pedro reached the level of black belt on October 4, 2006 in a promotion led by Carlos Machado on behalf of Paulo Sérgio Santos, who could not attend the ceremony.
As a black belt Pedro decided to become a professional in the discipline of jiu jitsu, coaching and competing as often as he could. His many wins at a state and national level led to a visiting invitation to the USA (2014), to lead a few workshops in the northern hemisphere. The standard of his work positioned Mello in line for a job offer – to be the head coach of an Atos Jiu Jitsu affiliate in Texas.
Pedro Mello accepted the offer and stayed in America for one year, though his work was abruptly stopped by the news of his mother's illness in Brazil. In 2016 Pedro relocated back to Brazil to attend her care and opted to remain after her passing.
Pedro Mello vs Rodrigo Fajardo

Pedro Mello vs Arnaldo Maidana