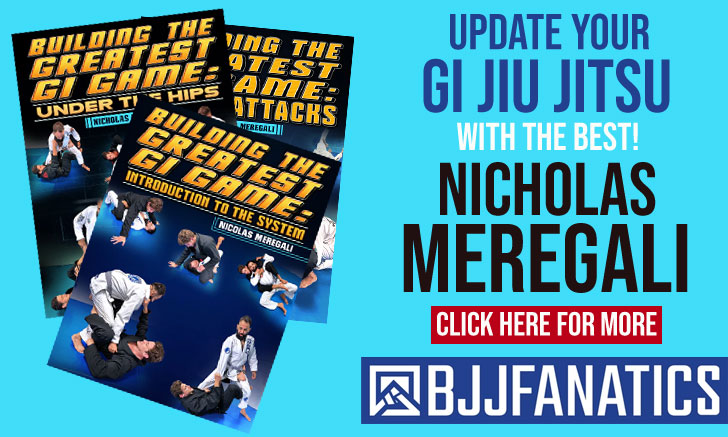 JULY 7, 2023, LAS VEGAS, NEVADA, USA, was the date set for the American National Jiu-Jitsu Championship, a tournament held in the Westgate Las Vegas Resort & Casino, organized by the International Brazilian Jiu-Jitsu Federation (IBJJF) as part of the International UFC Fight Week, one of the most important dates on this year's schedule for martial arts fans.
The IBJJF American Nationals was set forth to unveil the athletes currently standing on US soil and indeed, the tournament did not disappoint in terms of star power as many of jiu-jitsu's top athletes did come forward to put their skillset on full display.
Out of the many competitors in the adult black belt division, few caused a bigger impression than Jackson Nagai. The older of the Nagai brothers is always a fun contestant to follow on the mats and he remained true to his style by always looking forward and always seeking the submission, often to the detriment of his scoreboard leads. Nagain competed in the middleweight division where he closed out with his Checkmat teammate Mathias Luna (another competitor that looked outstanding out there this weekend) after two matches and two submissions. He went on to challenge the open weight where he was stopped by Ronaldo Junior (Atos) in one of the best matches of the tournament, a clash the Manaus, Brazil native lost by 2 points.
Another important mention to Horlando Monteiro. The Nova Uniao standout and former European champion was missing from combat for 2 years during the COVID19 pandemic but returned to action in late 2022 and has kept the pace in 2023, entering the American Nationals this weekend with a 17-match winning streak, a good form he maintained here with 3 more victorious matches and 3 submissions over familiar faces of the grappling world such as Vitor Peres, Ronaldo Junior, and Clay Mayfield. All beautiful submissions may we add.
After a small hiccup in his weight class, The Human Highlight Reel returned to the open weight to show his real self. We are talking about Atos' Ronaldo Junior, who faced some very tough names on his way to the absolute gold medal, including, AOJ's Mateus Rodrigues, the aforementioned Jackson Nagai, and DreamArt/Guigo prospect Gabriel Costa, AKA Maranhao in the final.
AMERICAN NATS ADULT BLACK BELT RESULTS
ROOSTER, MALE
1 Everton Teixeira (Qatar / Vision)
2 Rodnei Barbosa (CheckMat)
3 Antonio Villiatora (VBros)
3 Frank Cespedes (Alliance)
LIGHT FEATHER, MALE
1 Carlos da Silva (GF Team)
2 Roiter Lima (Gracie Barra)
3 Jordan Vaisman (AOJ)
3 Zach Kaina (AOJ)
FEATHER, MALE
1 Marco Mendes (DreamArt)
2 Huthayfah Penney (Carlson Gracie)
3 Edward Lucero Jr. (UACTP)
3 Marcos Vinicius Oliveira (The Match Champ)
LIGHT, MALE
1 Danilo Moreira (Ares)
2 Carlos Henrique (DreamArt)
3 Angel Alvarez (Gracie Barra)
3 Daniel Diniz (CheckMat)
MIDDLE, MALE
1 Jackson Nagai & Mathias Luna (CheckMat)
2 —
3 Alef Brito (Ares)
3 Eduardo Avelar (Double Five)
MEDIUM-HEAVY, MALE
1 Horlando Monteiro (Nova União)
2 Vítor Peres (Gracie Barra)
3 Gabriel Costa (DreamArt / Guigo)
3 Ronaldo Júnior (Atos)
HEAVY, MALE
1 Italo Lima (Ares)
2 Pedro Machado (Atos)
3 Charles Mcguire (Athlas)
3 Filipe Pimentel (Qatar / Vision)
SUPER-HEAVY, MALE
1 Felipe Costa (Six Blades)
2 Fábio Alano (Alliance)
3 Diego Ramalho (ZR Team)
3 Paulo Lanzillotti (CheckMat)
ULTRA-HEAVY, MALE
1 Guilherme Cordiviola (GF Team)
2 Matheus de Menezes (Atos)
3 Pedro Melo (ZR Team)
3 Renato Tagliari (CheckMat)
OPEN WEIGHT, MALE
1 Ronaldo Júnior (Atos)
2 Gabriel Costa (DreamArt / Guigo)
3 Jackson Nagai (CheckMat)
3 Mathias Luna (CheckMat)
ROOSTER, FEMALE
1 Amber Rymarz-Freitas (Smartjits)
2 Mariana Rolszt (Gracie Humaita)
LIGHT FEATHER, FEMALE
1 Violet Pineda (CheckMat)
2 Jessica Veloz (Carlson Gracie Team)
FEATHER, FEMALE
1 Jazmin Hamuy (CheckMat)
2 Mara Kelly (BJJ Revolution)
3 Andreza Costa (Ares)
LIGHT, FEMALE
1 Vitória Assis (Double Five)
2 Larissa Campos (Gracie Humaita)
MIDDLE, FEMALE
1 Thamara Ferreira (Brasa)
2 Elisabeth Clay (Ares)
3 Lunna Tallen (Alliance)
MEDIUM-HEAVY, FEMALE
1 Letícia Cardozo (Alliance)
2 Elizabeth Mitrovic (Alliance)
3 Deise Leonanjo (Double Five)
3 Gloria Armas (Alliance)
HEAVY, FEMALE
1 Melissa Cueto (Alliance)
SUPER-HEAVY, FEMALE
1 Thaynara Aparecida (Double Five)
2 Talita Nogueira (Vilanova BJJ)
3 Brenda Heller (Nova União)
OPEN WEIGHT, FEMALE
1 Melissa Cueto (Alliance)
2 Thamara Ferreira (Brasa)
3 Elisabeth Clay (Ares)
3 Thaynara Aparecida (Double Five)