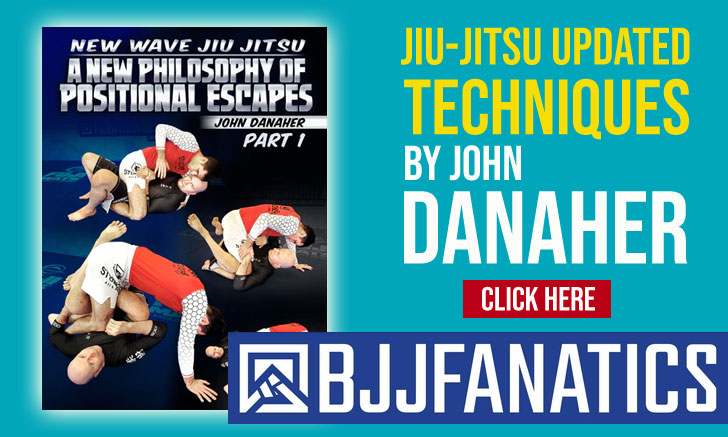 Maurício Oliveira Neto is a Brazilian jiu-jitsu black belt under Júlio César Pereira who represented the GFT academy in the sport's international circuit during the early stages of his career, later switching to the Dream Art Project team in São Paulo, Brazil. Maurício Oliveira made a name for himself as one of the sport's biggest stars after sequential International Brazilian Jiu-Jitsu Federation (IBJJF) World titles in the blue, purple and brown belt divisions (2016, 2017, 2018) becoming instantly recognized as one of the top grapplers of his generation.
Maurício Oliveira Jiu Jitsu
Full Name: Maurício de Oliveira Santos Neto
Nickname: N/A
Lineage: Luis França > Oswaldo Fadda > Monir Salomão > Júlio César > Maurício Oliveira
Main Achievements:
1st Place CBJJ Brazilian Nationals (2021)
1st Place AJP Grand Slam, AD (2021)
1st Place AJP Grand Slam, LA (2019)
Main Achievements (Colored Belts):
1st Place IBJJF World Championship (2016 blue / 2017 purple / 2018 brown)
1st Place IBJJF Pans Championship (2018 brown)
1st Place CBJJ Brazilian Nationals (2016 blue)
1st Place UAEJJF Abu Dhabi Pro (2017 purple)
1st Place UAEJJF Grand Slam – RJ (2016 purple)
2nd Place IBJJF World Championship (2016* blue)
3rd Place IBJJF World Championship (2018* brown)
Favorite Position/Technique: Back Attack
Weight Division: Meio Pesado (88,30 kg /195.0 lbs)
Team/Association: Dream Art
Maurício Oliveira Biography
Maurício Oliveira Neto was born on October 24, 1997 in Salvador, the capital of Brazil's northeastern state of Bahia. Growing up in an impoverished area (São Caetano) of Salvador, Maurício spent his days playing street soccer and didn't see his life without this activity.
The always present street violence felt in his neighborhood helped Oliveira's brother-in-law convince Maurício to try a jiu-jitsu class when he was 14 years old, under the pretext of learning self-defense. Coach Zé Carlos taught BJJ classes for free at a local association and it was he who initiated the young teenager in grappling.
Carlos was forced to abandon the project after a few months, leading Maurício to join Zé Carlos' own instructor Master Sinho Baiano. He stayed with Master Sinho for over 1 year, and in the meantime befriended another well-known Salvador instructor, Mr. Grimaldo Oliveira a GF Team representative in the region.
Grimaldo saw tremendous potential in Maurício Oliveira and invited him to come and train at the GFT headquarters in Rio. Given that Maurício was just 16 years old, Master Oliveira helped convince the boy's mother who allowed Neto to come and live his dream in the big city.
Maurício Oliveira arrived as a blue belt and spent the following 3 years living at GFT's academy, in a room the students nicknamed "Cachanga" which was located above the mats (Cachanga usually translates to a place inhabited by people of lower social strata). There Maurício had the opportunity to live and breathe jiu-jitsu 24 hours per day, training under Júlio César.
In 2016 a good friend and teammate of Maurício – Gutemberg Pereira moved to Ohio in the United States. Gutemberg knew Oliveira from the days of Salvador when they had trained together, having also been a part of the same GFT flag also for a few years. The friendship between the two athletes kept very much alive and in 2017 Pereira invited Maurício to visit the United States to train in Ohio at the local GFTeam camp, an offer accepted by the young grappler. After this first contact Oliveira remained as a regular member and representative of the Ohio-based GFT.
In June 2018, after conquering his third IBJJF world title in a row, Maurício Oliveira Neto was promoted to black belt by his longtime instructor Júlio César Pereira. In 2020, however, after returning to Brazil, Oliveira joined the São Paulo based team, Dream Art.
Mauricio Oliveira Grappling Record
36 WINS
BY POINTS


BY ADVANTAGES




BY SUBMISSION




BY DECISION




BY PENALTIES




BY DQ



7 SUBMISSIONS WINS
#d1212a
Choke from back
14
1
9 LOSSES
BY POINTS


BY ADVANTAGES




BY SUBMISSION




BY DECISION




BY PENALTIES




BY DQ



3 SUBMISSIONS LOSSES
Mauricio Oliveira Fight History
ID
Opponent
W/L
Method
Competition
Weight
Stage
Year
18662

Matheus Diniz

Matheus Diniz
L
Referee Decision
NoGi Worlds
85KG
4F
2018
21689

Marcos Tinoco

Marcos Tinoco
L
Pts: 0x0, Pen
Grand Slam LA
85KG
SF
2019
22237

Manuel Ribamar

Manuel Ribamar
L
Referee Decision
F2W 130
82KG
SPF
2019
24719

Yan Lucas

Yan Lucas
L
Referee Decision
Grand Slam RJ
77KG
SF
2020
27080

Lucas Barbosa

Lucas Barbosa
L
Katagatame
BJJ Bet
88KG
SF
2021
32049

Mica Galvao

Mica Galvao
L
Injury
BJJ Stars
83KG
SF
2022
38412

Francisco Lo

Francisco Lo
L
Kneebar
Pan American
88KG
R1
2023
38966

Victor Hugo

Victor Hugo
L
Referee Decision
BJJ Stars
ABS
4F
2023
40282

Rolando Samson

Rolando Samson
L
Armbar
World Champ.
82KG
4F
2023
17205

Jeffrey Ake

W
Triangle
Chicago SM Open
88KG
SF
2018
17206

Stephen Patterson

W
Pts: 7x0
Chicago SM Open
88KG
F
2018
17212

Pedro M.

W
Pts: 8x0
Chicago SM Open
ABS
4F
2018
18408

Chris Passarelo

W
Points
KOTM Invitational
ABS
R1
2018
18410

Abdul Nasir

W
Armbar
KOTM Invitational
ABS
4F
2018
18412

Daniel McGuire

W
Toe hold
KOTM Invitational
ABS
SF
2018
18647

Abner Soares

W
Pts: 6x0
NoGi Worlds
85KG
R1
2018
18658

Servio Tulio

Servio Tulio
W
Pts: 2x2, Adv
NoGi Worlds
85KG
R2
2018
21074

Charles Murdock

W
Points
NY BJJ Pro
82KG
4F
2019
21076

Lucas Valle

W
Choke from back
NY BJJ Pro
82KG
SF
2019
21077

Levi Jones

Levi Jones
W
Pts: 2x0
NY BJJ Pro
82KG
F
2019
21686

Fabricio Silveira

W
Pts: 8x0
Grand Slam LA
85KG
R1
2019
21691

Guthierry Barbosa

Guthierry Barbosa
W
Pts: 7x0
Grand Slam LA
85KG
RPC
2019
21692

Mathias Luna

Mathias Luna
W
Pts: 2x0
Grand Slam LA
85KG
3RD
2019
22219

Matt Leighton

Matt Leighton
W
Referee Decision
F2W 129
88KG
SPF
2019
24698

Vinicius Santos

W
Pts: 3x1
Grand Slam RJ
77KG
R1
2020
24713

Thiago Silva

W
Pts: 11x1
Grand Slam RJ
77KG
8F
2020
24715

Leonardo Lara

Leonardo Lara
W
Pts: 4x2
Grand Slam RJ
77KG
4F
2020
25168

Servio Tulio

Servio Tulio
W
Referee Decision
Big Deal Pro 2
85KG
SPF
2021
25319

Lucas Laet

W
Pts: 0x0, Adv
Rio Open
88KG
4F
2021
25324

Reyson Neves

W
Pts: 2x0
Rio Open
88KG
SF
2021
25531

Claudio Calasans

Claudio Calasans
W
Referee Decision
Grand Slam AD
85KG
R1
2021
25535

Lionel Bareiro

W
Pts: 3x0
Grand Slam AD
85KG
4F
2021
25538

Wellington Luis

Wellington Luis
W
Pts: 2x1
Grand Slam AD
85KG
SF
2021
26839

Wellington Luis

Wellington Luis
W
Pts: 3x0
Big Deal Pro 3
82KG
SPF
2021
27079

Mica Galvao

Mica Galvao
W
Pts: 2x0
BJJ Bet
88KG
SF
2021
28063

Wellington Luis

Wellington Luis
W
Pts: 6x2
Brasileiro
88KG
R1
2021
28066

Rodrigo Rocha

W
Toe hold
Brasileiro
88KG
4F
2021
28070

Leon Brito

Leon Brito
W
Pts: 4x2
Brasileiro
88KG
SF
2021
28072

Marcos Martins

Marcos Martins
W
Pts: 2x0
Brasileiro
88KG
F
2021
32048

Pedro Machado

Pedro Machado
W
Referee Decision
BJJ Stars
83KG
4F
2022
38036

Leonardo Brocca

W
Mir lock
Curitiba SMO
88KG
4F
2023
38038

Manoel Rocha

W
Verbal tap
Curitiba SMO
88KG
SF
2023
38040

Gabriel Costa

Gabriel Costa
W
Pts: 3x0
Curitiba SMO
88KG
F
2023
38963

Roberto Abreu

Roberto Abreu
W
Pts: 2x0
BJJ Stars
ABS
R1
2023
40276

Elder Junior

W
DQ
World Champ.
82KG
8F
2023