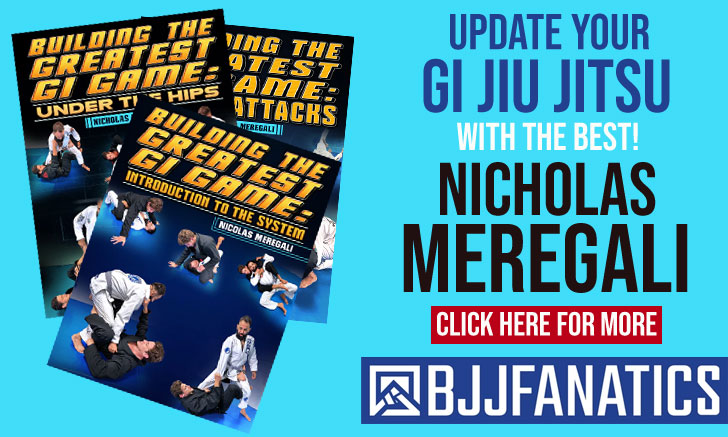 Paul Jacob Barch, commonly known as PJ Barch, is a jiu-jitsu black belt under Richie Martinez and Eddie Bravo, being one of the main representatives of the 10th Planet Team in this sport. A former All-American wrestling standout, Barch made the transition to grappling, gaining recognition, particularly in the submission-only circuit after important wins at events such as the Onnit Invitational, Quintet Grappling Team Survival Match, and Sapateiro invitational.
PJ Barch Jiu-Jitsu
Full Name: Paul Jacob Barch
Nickname: "PJ".
Lineage: Carlos Gracie (Senior) > Hélio Gracie > Carlos Gracie Jr > JJ Machado > Eddie Bravo > Richie Martinez > PJ Barch
Main Achievements:
1st Place Emerald City Invitational (2021)
1st Place Quintet 2 Team Tournament (2018)
1st Place Onnit Invitational 3 – 170lbs (2016)
1st Place Onnit Invitational 9 – 170lbs (2018)
1st Place Sapateiro Invit. 10 – 160 lbs  (2018)
1st Place Finishers 'Show The Art' (2016)
1st Place Subversiv Team Tournament (2018)
Favorite Position/Technique: Armbar
Weight Division: Peso Leve (76,00 kg / 168.0 lbs)
Team/Association: 10th Planet
PJ Barch Biography
PJ Barch was born on October 9, 1989, in Pittsburgh, Pennsylvania, United States of America, growing up in Delaware.
Raised in a family with strong wrestling roots it was easy to assume that young Barch would one day be interested in grappling. With that in mind, PJ's father had him training in a series of obstacle courses and challenges from a very young age, something he did with the intent of improving Barch's body awareness, for a possible wrestling career at a later stage.
Although eager for PJ to practice the sport they loved, Barch's parents wanted their son to choose wrestling by his own accord and didn't force him on to the mats. Barch tried soccer and gymnastics before he asked his family to sign him to a wrestling program, something that happened in 5th grade (pewee division).
Although he thoroughly enjoyed wrestling, Barch shared his passion with other activities, namely surfing and American football. As he grew PJ realized he wasn't big enough to make it in professional football, and his focus started leaning towards wrestling. By his freshman year, Barch was fully committed to the mats, placing 5th statewide in his sophomore year.
Competing for the Sussex Central Highschool during his senior year, PJ Barch received All-American status at multiple events, including Beast of the East. He would go on to wrestle at a Division 1 university (the Bloomberg University of Pennsylvania [2009]) and although he could not break the starting line up, Barch traveled throughout the year competing.
Struggling with a few personal issues, Barch decided to drop university two years in, later (2011) moving to Hawaii to finish college and pick up surfing again. It was while stationed in Hawaii that PJ found jiu-jitsu after a few local friends convinced Barch to visit BJ Penn's gym in Hilo. In less than one year, PJ started competing in mixed martial arts (MMA), amassing a 2-0 record.
While in Hawaii Barch trained under the tutelage of JD Penn, later spending time in Portland, where he discovered Nathan Orchard and the local 10th Planet Academy. His relationship with the 10P team grew strong and when PJ moved to Stockholm – Sweden he sought Magnus Hansson, the team's representative in the region. It was Magnus who awarded Barch his blue belt.
In 2015 PJ moved to San Diego. Coincidentally this happened to be the year when Richie Martinez opened his own 10th Planet affiliate in the region. Barch signed on to the "Boogeyman" gym and quickly became one of Richie's most respected students, earning his purple, brown and black belts from Boogey, the latter in a ceremony led by the team's leader, Eddie Bravo, on November 2016.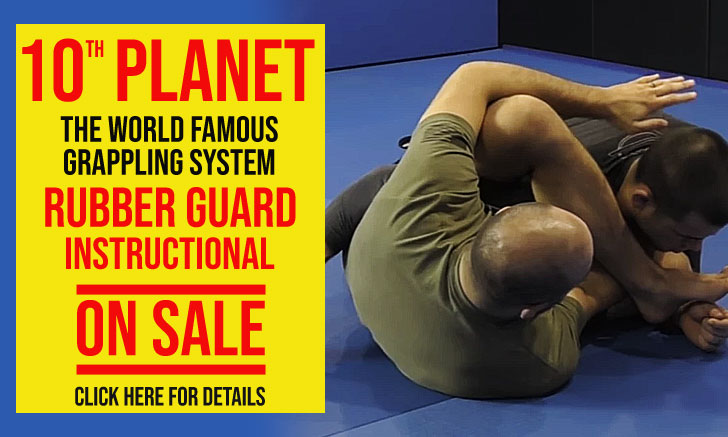 PJ Barch Grappling Record
60 WINS
BY POINTS


BY ADVANTAGES




BY SUBMISSION




BY DECISION




BY PENALTIES




BY EBI/OT



40 SUBMISSIONS WINS
#214eb8
Inside heel hook
28
11
#fad11b
Outside heel hook
3
1
#ff9124
Reverse triangle
3
1
21 LOSSES
BY POINTS


BY ADVANTAGES




BY SUBMISSION




BY DECISION




BY PENALTIES




BY EBI/OT



7 SUBMISSIONS LOSSES
#5AD3D1
Inside heel hook
14
1
PJ Barch Fight History
ID
Opponent
W/L
Method
Competition
Weight
Stage
Year
9130

Gordon Ryan

Gordon Ryan
L
Kneebar
Sapateiro Inv.
ABS
SF
2016
14231

Vagner Rocha

Vagner Rocha
L
EBI/OT
EBI 13
70KG
4F
2017
17240

Renato Canuto

Renato Canuto
L
Pts: 1x0
Kasai Pro 3
77KG
RR
2018
17247

Jason Rau

Jason Rau
L
Pts: 10x3
Kasai Pro 3
77KG
RR
2018
17736

Gregor Gracie

Gregor Gracie
L
Kneebar
Quintet 3
ABS
SF
2018
21760

Sergio Rios

Sergio Rios
L
Armbar
F2W 126
79KG
SPF
2019
23516

Oliver Taza

Oliver Taza
L
Inside heel hook
BJJ Fanatics GP
77KG
4F
2020
23916

Ethan Crelinsten

Ethan Crelinsten
L
EBI/OT
SUG 17
ABS
SPF
2020
25171

Andrew Wiltse

Andrew Wiltse
L
Referee Decision
WNO 6
84KG
SPF
2021
25964

Nicky Ryan

Nicky Ryan
L
Referee Decision
WNO 8
83KG
SPF
2021
26128

Josh Bacallao

L
Pts: 2x0
NoGi Pan Am.
79KG
8F
2021
28285

Dante Leon

Dante Leon
L
Pts: 2x2, Adv
NoGi Worlds
79KG
4F
2021
28869

Kade Ruotolo

Kade Ruotolo
L
Pts: 2x0
ADCC EC Trials
77KG
SF
2021
28872

Kody Steele

Kody Steele
L
Referee Decision
ADCC EC Trials
77KG
3RD
2021
31463

Andy Varela

Andy Varela
L
Referee Decision
ADCC WC Trials
77KG
SF
2022
33522

Giancarlo Bodoni

Giancarlo Bodoni
D
---
UFC Inv. 2
ABS
RR
2022
35029

Kade Ruotolo

Kade Ruotolo
L
Armbar
ADCC
77KG
SF
2022
35031

Dante Leon

Dante Leon
L
Armbar
ADCC
77KG
3RD
2022
41340

Dante Leon

Dante Leon
L
Referee Decision
247 Fighting
NA
SPF
2023
42530

Nick Rodriguez

Nick Rodriguez
D
---
Quintet 4
ABS
NA
2023
43177

Andrew Tackett

Andrew Tackett
L
Referee Decision
WNO 20
77KG
SF
2023
43178

Mica Galvao

Mica Galvao
L
Armbar
WNO 20
77KG
F
2023
45192

Ryan Aitken

L
EBI/OT
Main Character
83KG
F
2023
9127

Tony Barr

W
Outside heel hook
Sapateiro Inv.
ABS
4F
2016
11288

Robert Ezel

W
Inside heel hook
Onnit Inv. 3
77KG
4F
2016
11289

Bill Watts

W
Armbar
Onnit Inv. 3
77KG
SF
2016
11290

L. Valente

W
RNC
Onnit Inv. 3
77KG
F
2016
11371

Mike Main

W
EBI/OT
Show the Art
N/A
N/A
2016
11372

Mike Davilla

W
EBI/OT
Show the Art
N/A
N/A
2016
11373

Jason Rau

Jason Rau
W
Armbar
Show the Art
N/A
N/A
2016
11407

Marcel Goncalves

Marcel Goncalves
W
Points
Gracie Worlds
ABS
SPF
2017
11722

Corey Brokaw

W
Armbar
Sapateiro 10
72KG
R1
2017
11724

Werther Marciales

W
Armbar
Sapateiro 10
72KG
4F
2017
11725

Jason Rau

Jason Rau
W
Inside heel hook
Sapateiro 10
72KG
SF
2017
11726

Pierre Leclerc

W
RNC
Sapateiro 10
72KG
F
2017
14226

Jason Soares

W
EBI/OT
EBI 13
70KG
R1
2017
16917

Krysiek Schorabski

D
---
Quintet II
ABS
N/A
2018
16923

Daisuke Nakamura

Daisuke Nakamura
D
---
Quintet II
ABS
N/A
2018
17237

Victor Silverio

Victor Silverio
W
Pts: 2x0
Kasai Pro 3
77KG
RR
2018
17622

Jason Youseph

W
Neck crank
Subversiv
ABS
SF
2018
17626

A. Claiborne

W
Heel hook
Subversiv
ABS
F
2018
17735

Vitor Shaolin

Vitor Shaolin
W
Armbar
Quintet 3
ABS
SF
2018
17997

Jordan Peitzman

W
Reverse triangle
Onnit Inv. 9
77KG
4F
2018
17998

David Garmo

David Garmo
W
EBI/OT
Onnit Inv. 9
77KG
SF
2018
17999

Will Tacket

W
Kimura
Onnit Inv. 9
77KG
F
2018
18122

K. Fadlallah

W
Armbar
ADCC EC Trials
77KG
R1
2018
18131

Peter Shoemaker

W
Inside heel hook
ADCC EC Trials
77KG
R2
2018
18137

Josh Bacallao

W
Pts: 2x0
ADCC EC Trials
77KG
8F
2018
18139

W. Tackett

W
Referee Decision
ADCC EC Trials
77KG
4F
2018
22727

Marcin Held

W
Referee Decision
Polaris 12
77KG
SPF
2019
24235

Jaron Pagduan

W
Inside heel hook
Sin City Series
77KG
4F
2020
24237

Mikey Rolls

W
Inside heel hook
Sin City Series
77KG
SF
2020
24238

Alan Sanchez

Alan Sanchez
W
Inside heel hook
Sin City Series
77KG
F
2020
25766

Andrew Solano

W
RNC
Emerald City
84KG
R1
2021
25772

W. Marciales

W
Armbar
Emerald City
84KG
4F
2021
25775

John Combs

John Combs
W
Inside heel hook
Emerald City
84KG
SF
2021
25777

Alan Sanchez

Alan Sanchez
W
Kimura
Emerald City
84KG
F
2021
26122

Eduardo Avelar

Eduardo Avelar
W
RNC
NoGi Pan Am.
79KG
R1
2021
27988

Caleb McCallister

W
Submission
BJJ Fanatics
ABS
R1
2021
27994

Pierre Leclerc

W
Referee Decision
BJJ Fanatics
ABS
SF
2021
28272

Italo Moura

Italo Moura
W
Referee Decision
NoGi Worlds
79KG
R2
2021
28281

Oliver Taza

Oliver Taza
W
Referee Decision
NoGi Worlds
79KG
8F
2021
28821

Dante Muschamp

W
Pts: 2x0
ADCC EC Trials
77KG
R2
2021
28832

Daniel Lyons

W
Armbar
ADCC EC Trials
77KG
R3
2021
28848

Kyle Perkins

W
Inside heel hook
ADCC EC Trials
77KG
R4
2021
28859

Steven Ramos

W
Pts: 4x0
ADCC EC Trials
77KG
R5
2021
28866

Alan Sanchez

Alan Sanchez
W
Pts: 3x0
ADCC EC Trials
77KG
4F
2021
31402

Javier Bejarano

W
Kimura
ADCC WC Trials
77KG
R1
2022
31419

Joshua Dawson

W
RNC
ADCC WC Trials
77KG
R2
2022
31445

Victor Medina

W
RNC
ADCC WC Trials
77KG
R4
2022
31453

Placido Santos

W
RNC
ADCC WC Trials
77KG
8F
2022
31461

AJ Agazarm

AJ Agazarm
W
RNC
ADCC WC Trials
77KG
4F
2022
31466

Chris Wojcik

W
Pts: 4x0
ADCC WC Trials
77KG
3RD
2022
32809

Dante Leon

Dante Leon
W
Referee Decision
GrappleFest 12
NA
SPF
2022
33521

Christos Papadelos

W
RNC
UFC Inv. 2
ABS
RR
2022
33834

Jeremy Pere

W
RNC
SO Series VII
77KG
R1
2022
33841

Brady Wicklund

W
Inside heel hook
SO Series VII
77KG
4F
2022
33844

John Combs

John Combs
W
Cross face
SO Series VII
77KG
SF
2022
33845

Chris Wojcik

W
Inside heel hook
SO Series VII
77KG
F
2022
35018

Tommy Langaker

Tommy Langaker
W
Pts: 3x0
ADCC
77KG
R1
2022
35024

JT Torres

JT Torres
W
Pts: 4x0
ADCC
77KG
4F
2022
42519

Tomoshige Sera

W
RNC
Quintet 4
ABS
NA
2023
42520

Kazushi Sakuraba

D
---
Quintet 4
ABS
NA
2023
45178

Matheus Chedid

W
Kneebar
Main Character
83KG
R1
2023
45186

D. Asare

W
Inside heel hook
Main Character
83KG
4F
2023
45190

Hunter Colvin

W
EBI/OT
Main Character
83KG
SF
2023
PJ Barch vs Pat Sabatini Highlights