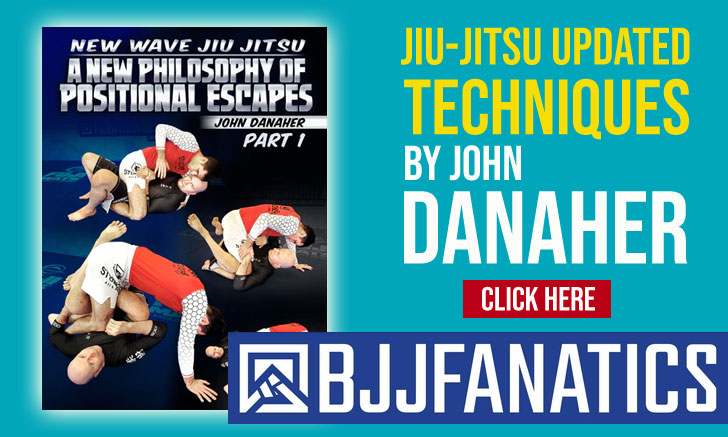 Sergio Penha is an historic figure in jiu jitsu's landscape. A BJJ coral belt (7 grau) and a Judo black belt under Osvaldo Alves, he rose from purple belt to black belt without stopping at brown and proved his master right by giving the 'almighty' Rickson Gracie the toughest test in his jiu jitsu career. Regarded as a Jiu Jitsu prodigy during the 1980's, Penha is also recognized as one of the main developers of the closed guard position. He later became a successful grappling coach having awarded former UFC heavyweight champion Frank Mir his black belt among many other high level grapplers.
Sergio Penha Jiu Jitsu
Full Name: Sergio Luiz da Penha
Nickname: N/A
Lineage: Mitsuyo Maeda > Carlos Gracie sr > Reyson Gracie > Osvaldo Alves > Sergio Penha
Main Achievements in BJJ:
3x Rio de Janeiro State Champion (Campeonato Carioca) 1978, 1979, 1983
Favorite Position/Technique: Closed Guard
Weight Division: N/A
Association/Team: Sergio Penha & The Art of Brazilian Jiu Jitsu
Sergio Penha Biography
Sergio Penha was born on the 20th of August 1959 in Rio de Janeiro – Brazil. He was an active sportsman as a youngster, training Beach Volleyball and Swimming. In 1977, however, he started training the sport that would change his life, jiu jitsu.
Both the jiu jitsu and Judo training walked hand in hand under the guidance of his master Osvaldo Alves. Training out of a small padded room in Osvaldo's personal residence (the mat was so small that no more than 4 people could roll at the same time), and later at 'Clube Olímpico',  Sergio was transformed into a formidable fighter. Training hard with his team mate Pascoal Magalhães, the two became a synonym of the closed guard, causing great improvements to a position that barely existed in the sport at the time, and in just three years he achieved his black belt. Going from purple belt straight to black. The belt promotion was done with Helio Gracie's approval.
Just a few weeks after Sergio Penha received the black belt, he had a chance to test it at a tournament. In the semi finals of the absolute division he had a chance to test his grade against one of the greatest Jiu Jitsu fighters of all time, Mr Rickson Gracie. Penha fought bravely in one of the most celebrated fights in BJJ history, giving the Gracie a run for his money. Without any precedents in Rickson's competitive track record, Penha managed to push him to the limit, having the score at 15×0 for Sergio by the time Rickson managed to pull off the submission win towards the very end.
Sergio Penha continued his legacy competing when the opportunity arose against some of the best fighters of his generation like Rolls Gracie's black belt "Mauricao" Gomes. Unfortunately for jiu jitsu, Sergio made a career decision at the age of 22, to become an airline pilot. Relegating his grappling activities to a secondary stage, he lived the life of a pilot residing in Brazil, Portugal and the USA.
After 22 years living away from his family (at the age of 44) Sergio decided to take a different direction in his life. Daring to do what many men would tremble to even think, he abandoned a prosperous career as an aircraft pilot to become a BJJ instructor. His family had been living in the US for many years (Las Vegas) and so the decision to move to the capital of the fight industry was easy one to make.
In Las Vegas Penha's academy grew from strength to strength, paving the terrain for many champions. Many of who have now reached black belt level. People like: Jason Santos, Fabricio Moreira, Lauren Park, Mike Bland, Grant Okinaka, Rodrigo Alvarez, Lou Castro, Steve Cantwell, Kyle Kuwahara, Bobby Johnson, Patrick lacerda and even UFC former heavyweight champion Frank Mir and TUF season 1 finalist Stephan Bonnar.
On the 7th of June 2010 Sergio Penha was awarded his 7th Degree (grau) by the CBJJ, and consecutively his red and black belt, one of the greatest honours you can receive in Jiu Jitsu and a true testament to Penha's value and prestige in the BJJ community.
You can reach Sergio Penha at: sergiopenha.com