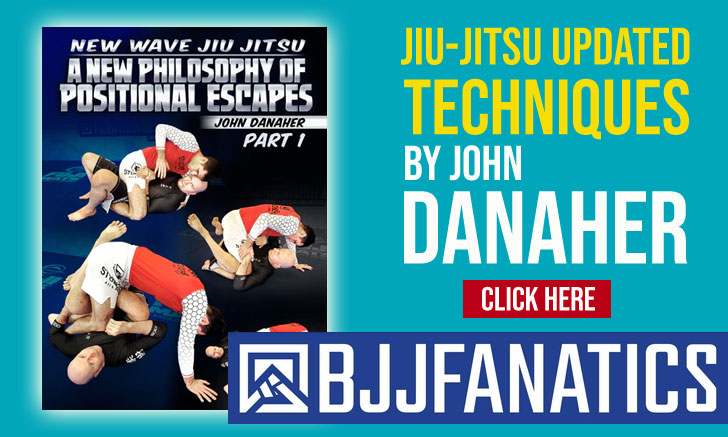 Manuel António Pontes, commonly known as "Nelton" Pontes is a Portuguese grappler and a Brazilian jiu jitsu black belt under Alex Machado of Gracie Barra – Lisbon. One of the top competitors in Europe, Nelton has conquered titles in important jiu jitsu events such as the Abu Dhabi World Pro and the European International Open, having also podium placed at the prestigious Copa Pódio's Heavyweight Grand Prix.
Nelton Pontes Jiu Jitsu
Full Name: Manuel António Ambrósio S. T. Pontes
Nickname: "Nelton" derives from a combination of Manuel (Nel) and António (Ton), a nickname given by Pontes' parents when he was very young.
Lineage: Mitsuyo Maeda > Carlos Gracie > Helio Gracie > Carlos Gracie Junior > Alex Machado > Manuel Pontes
Main Achievements:
IBJJF European Open Champion (2018)
IBJJF Rome International Open Champion (2015)
IBJJF Madrid International Open Champion (2015)
IBJJF Zurich International Open Champion (2015**)
FPJJB Portuguese National Open Champion (2016**)
IBJJF World Championship 3rd Place (2018)
IBJJF European Open Championship 3rd Place (2016)
Copa Podio Heavyweight GP 3rd Place (2016)
Main Achievements (Colored Belts):
UAEJJF Abu Dhabi World Pro Champion (2014 brown)
IBJJF European Open Champion (2014 brown)
IBJJF European Open Championship Runner-up (2012 purple)
* Absolute
** Weight and absolute
Favorite Position/Technique: Pressure Passing
Weight Division: Peso Super Pesado (100,50 kg / 222.0 lbs)
Team/Association: Gracie Barra
Nelton Pontes Biography
Manuel António Pontes was born on February 27, 1987 in Lisbon – Portugal spending his early childhood in Foros de Amora (later moving to Amora), both of which located in the Setúbal District.
During his early childhood "Nelton" developed into a big action movies enthusiast, this love for watching fights on the big screen led him to practice judo and capoeira at the age of 10. Pontes went in and out of a few gyms during his teens, including a short spell at a kickboxing gym when he was 17, but as his family did not have the means to sustain his membership, Pontes never managed to keep a regular schedule.
At 21 Nelton managed to self subsidize his training, returning to the gym at a local academy where he prepared for mixed martial arts (MMA), returning to kickboxing while adding jiu jitsu to his training on a regular basis. His kickboxing prowess soon led to Thai Boxing (muay Thai), a sport in which he competed in extensively becoming a Portuguese national champion in the semi-professional division.
Although Pontes did not enjoy training jiu jitsu, having an MMA career in sight (Nelton competed 4 times in the cage) he understood the importance of grappling and kept at it. With time Manuel Antóno gained respect for the sport and decided to become more serious about his gi training. For that effect Nelton decided to join Alex Machado of Gracie Barra, who had a stronger team in neighbouring Lisboa – Pontes was a purple belt then.
Under Machado's guidance Nelton Pontes started competing more regularly on the international circuit, conquering a few important titles, particularly the Abu Dhabi World Pro as a brown belt back in 2014. Soon after his victory in the Middle East Nelton was promoted to black belt (June 30, 2014) by Machado.
As a black belt Pontes remained active in the IBJJF European circuit, winning a few big titles as well as a medal at the IV Copa Podio GP, being the 1st European athlete to do so (at the same time as Alexander Tráns who also medalled that day).
Nelton Pontes Grappling Record
31 WINS
BY POINTS


BY ADVANTAGES




BY SUBMISSION




BY DECISION




BY PENALTIES




BY DQ



9 SUBMISSIONS WINS
#fad11b
Choke from back
11
1
21 LOSSES
BY POINTS


BY ADVANTAGES




BY SUBMISSION




BY DECISION




BY PENALTIES




BY DQ



1 SUBMISSION LOSSES
Nelton Pontes Fight History
ID
Opponent
W/L
Method
Competition
Weight
Stage
Year
7044

Alan Finfou

Alan Finfou
L
Pts: 2x0
Rome Open
ABS
SF
2015
7140

Luiz Panza

Luiz Panza
L
Botinha
World Pro
95KG
4F
2015
7309

Tim Spriggs

Tim Spriggs
L
Pts: 4x0
Copa Podio
95KG
GP
2015
7312

F. Reis

L
Pts: 0x0, Adv
Copa Podio
95KG
GP
2015
7320

Erberth Santos

Erberth Santos
L
Pts: 4x2
Copa Podio
95KG
GP
2015
7321

Vinny Magalhaes

Vinny Magalhaes
L
Pts: 4x2
Copa Podio
95KG
GP
2015
8873

Diego Borges

Diego Borges
L
Referee Decision
Zurich NoGi Open
ABS
F
2016
8967

Felipe Bueno

L
Points
European Open
94KG
SF
2016
8995

Erberth Santos

Erberth Santos
L
Pts: 8x0
European Open
ABS
R2
2016
9220

Jackson Sousa

Jackson Sousa
L
Pts: 5x2
Grand Slam LDN
94KG
4F
2016
9639

Herico Hesley

L
Pts: 6x4
World Pro
94KG
R1
2016
10130

Jackson Sousa

Jackson Sousa
L
Points
British National
ABS
SF
2016
10769

Alexander Trans

Alexander Trans
L
Pts: 6x0
Copa Podio
105KG
RR
2016
10776

Rodrigo Cavaca

Rodrigo Cavaca
L
Pts: 0x0, Adv
Copa Podio
105KG
RR
2016
10783

Leandro Lo

Leandro Lo
L
Pts: 0x0, Adv
Copa Podio
105KG
SF
2016
12684

Jose Junior

Jose Junior
L
Points
World Pro
U110KG
RR
2017
12689

Christopher Bowe

L
Pts: 0x0, Adv
World Pro
U110KG
SF
2017
12690

Erberth Santos

Erberth Santos
L
Pts: 0x0, Pen
World Pro
U110KG
3RD
2017
16188

Igor Silva

Igor Silva
L
Pts: 8x0
World Pro
110KG
4F
2018
16196

Igor Silva

Igor Silva
L
Pts: 0x0, Adv
World Pro
110KG
RPC
2018
16594

Leandro Lo

Leandro Lo
L
Pts: 2x0
World Champ.
100KG
SF
2018
7041

Fabricio Souza

W
Choke
Rome Open
100KG
SF
2015
7042

Pedro Henrique

W
Adv
Rome Open
100KG
F
2015
7046

Fabricio Souza

W
Choke
European NoGi
97KG
SF
2015
7047

Ralf Warneking

W
RNC
European NoGi
97KG
F
2015
7048

Marerk Zbrog

W
Armbar
Madrid Open
100KG
SF
2015
7049

Marcelo Bernardo

W
Pts: 4x0
Madrid Open
100KG
F
2015
7134

Felipe Bueno

W
Pts: 0x0, Adv
World Pro
95KG
R1
2015
8866

Vinicius Nascimento

W
Submission
Zurich Open
94KG
SF
2016
8867

Matheus Rodrigues

W
Choke
Zurich Open
94KG
F
2016
8868

Diego Borges

Diego Borges
W
Pts: 2x0
Zurich Open
ABS
4F
2016
8870

Sergio Filho

W
Points
Zurich Open
ABS
SF
2016
8872

Leon Amancio

W
Pts: 2x0
Zurich Open
ABS
F
2016
8966

Helvecio Penna

Helvecio Penna
W
Choke from back
European Open
94KG
4F
2016
8988

Alan Ferreira

W
Pts: 2x0
European Open
ABS
R1
2016
10127

Matheus Silva

W
Submission
British National
100KG
F
2016
10128

Thiago Souza

W
Pts: 10x0
British National
ABS
4F
2016
10765

Gabriel Lucas

Gabriel Lucas
W
Pts: 2x0
Copa Podio
105KG
RR
2016
10772

Diego Borges

Diego Borges
W
Pts: 2x0
Copa Podio
105KG
RR
2016
10785

F. Trovo

W
Pts: 3x0
Copa Podio
105KG
3RD
2016
11334

Antonio Junior

W
Pts: 2x0
Spain Nat. Pro
110KG
F
2016
11335

Mathias Ribeiro

W
Adv
Spain Nat. Pro
ABS
4F
2016
11337

Arturo Salas

W
Pts: 2x0
Spain Nat. Pro
ABS
SF
2016
11339

Adam Wardzinski

Adam Wardzinski
W
Referee Decision
Spain Nat. Pro
ABS
F
2016
11342

Henrique Pereira

W
Points
Portugal Open
100KG
F
2016
14953

Rodrigo Martins

W
Pts: 0x0, Adv
European Open
100KG
4F
2018
14954

Eliot Kelly

Eliot Kelly
W
Pts: 9x0
European Open
100KG
SF
2018
14955

Arya Esfandmaz

Arya Esfandmaz
W
Pts: 18x0
European Open
100KG
F
2018
16186

Muslim Patsarigov

Muslim Patsarigov
W
Pts: 2x0
World Pro
110KG
R1
2018
16193

Eldar Rafigaev

Eldar Rafigaev
W
Pts: 10x0
World Pro
110KG
RPC
2018
16194

Antonio Junior

W
Choke
World Pro
110KG
RPC
2018
16591

Fernando Reis

Fernando Reis
W
Pts: 2x0
World Champ.
100KG
4F
2018
Nelton Pontes vs Helvecio Pena

Nelton Pontes vs Thiago Souza Santos

Nelton Pontes competing Muay Thai (2012)