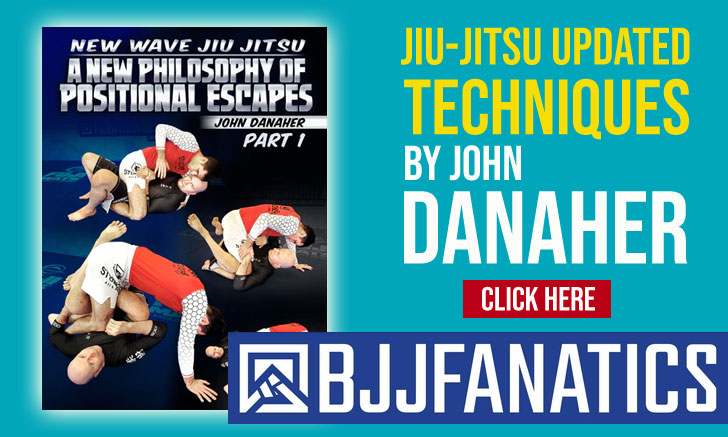 Pedro Elias, also known as Chupeta, is a Brazilian jiu-jitsu black belt under Augusto Ferrari who is one of the main representatives of the New School Brotherhood in this sport/martial art competitive circuit. Elias's reputation as one of the top heavyweights of his generation started being built while competing in the lower belt divisions of BJJ, a time when Pedro conquered important titles such as the United Arab Emirates Jiu-Jitsu Federation's (UAEJJF) Grand Slams in Rio de Janeiro and London, as well as the Abu Dhabi World Pro.
Pedro Elias Jiu-Jitsu
Full Name: Pedro Henrique de Lima Elias
Nickname: Elias is often referenced as "Chupeta", a word that is the equivalent to "baby pacifier" in Portuguese, and the nickname was awarded when Pedro was a kid. While talking to his friends "Chupeta" came out in conversation. Elias tried to say the word but it came out funny/odd sounding. He made another attempt at the word and the same thing happened, and for this reason, his friends started poking fun at him. The fact that he became embarrassed only added fuel to his friends teasing and Chupeta ended up being associated with Pedro Elias from then onwards.
Lineage: Carlos Gracie > Helio Gracie > Rickson Gracie > Marcelo Behring > Waldomiro Perez > Roberto Godoi > Marco Barbosa > Augusto Ferrari > Pedro Elias
Main Achievements:
1st Place IBJJF Belo Horizonte Spring Open (2018**)
1st Place IBJJF Brasilia Open (2018**)
Main Achievements (Colored Belts):
1st Place UAEJJF Grand Slam RJ (2018 brown)
1st Place UAEJJF Grand Slam LD (2018 brown)
1st Place UAEJJF Abu Dhabi Pro (2016* purple)
1st Place CBJJ Brazilian Nationals (2015 blue)
1st Place IBJJF São Paulo BJJ Pro (2017 purple)
1st Place IBJJF Rio de Janeiro BJJ Pro (2018 brown)
1st Place IBJJF São Paulo Open (2016** purple)
1st Place ROYAL Invitational HW (2018)
2nd Place CBJJ Brazilian Nationals (2017 purple)
3rd Place CBJJ Brazilian Nationals (2018** brown)
3rd Place IBJJF European Open (2018** brown)
3rd Place IBJJF South American Open (2016 purple)
3rd Place UAEJJF Abu Dhabi Pro (2016/2017 purple)
* Absolute
** Weight and absolute
Favorite Position/Technique: Open Guard
Weight Division: Peso Pesado (94,30 kg / 208.0 lbs)
Team/Association: New School Brotherhood
Pedro Elias Biography
Pedro Elias was born on April 24, 1995, in São Paulo, Brazil, moving to the small town of Palmital at the age of 10, a borough located on the border of São Paulo and Paraná (state).
As a child, Elias was a victim of bullying, and it was because of this unfortunate pressure that Pedro decided to start training martial arts, for self-defense, joining judo at the age of 14. Unfortunately for Pedro, judo didn't come easily to him and his early competition record was sub-par. Disenchanted with the sport, Pedro looked for a different combat style, then finding out about Adriano Carvalho and his jiu-jitsu team, joining on November 23, 2010.
Carvalho's team had a good reputation at the time, particularly since the Miyao Brothers (Paulo and João) broke out onto mainstream jiu-jitsu, both spawning from Adriano's gym. Pedro Elias felt at home in BJJ, training diligently and earning his blue belt from Adriano, going on to allocate all his efforts on becoming a successful grappler after 3 years of training, a time when he moved to São Paulo to train full-time with Cicero Costha.
At Cicero's Pedro trained with the heavier weights class (2 pm schedule), a session led by Leandro Lo at the time, and it was Lo who awarded Elias his brown and purple belts. When Leandro split from the Costha academy on September 2015, taking the heavier weights roster with him, Elias exited with the group – given that these were Pedro's main training partners. The new team was labeled: New School Brotherhood (NSB).
Once Leandro Lo stepped back from his leadership role at NSB during late 2018, much of Elias' training was led by Augusto Ferrari, and it was Ferrari who promoted Pedro to black belt, a ceremony that took place on November 27 that year.
Pedro Elias Grappling Record
40 WINS
BY POINTS


BY ADVANTAGES




BY SUBMISSION




BY DECISION




BY PENALTIES




BY DQ



17 SUBMISSIONS WINS
#5AD3D1
Crucifix choke
12
2
#224aba
Triangle armbar
6
1
#ff9124
No arm triangle
6
1
26 LOSSES
BY POINTS


BY ADVANTAGES




BY SUBMISSION




BY DECISION




BY PENALTIES




BY DQ



9 SUBMISSIONS LOSSES
#214eb8
Choke from back
56
5
#86e620
Shoulder pressure
11
1
#fad11b
Arm in Ezekiel
11
1
Pedro Elias Fight History
ID
Opponent
W/L
Method
Competition
Weight
Stage
Year
18500

Yan Lucas

Yan Lucas
L
Referee Decision
Brasilia Open
ABS
4F
2018
18929

Kaynan Duarte

Kaynan Duarte
L
Choke from back
European Open
94KG
SF
2019
18946

Seif Houmine

Seif Houmine
L
Shoulder pressure
European Open
ABS
R1
2019
19932

Fernando Reis

Fernando Reis
L
Referee Decision
Curitiba Pro
94KG
SF
2019
20379

Nicholas Meregali

Nicholas Meregali
L
Choke from back
Brasileiro
ABS
4F
2019
20682

Dimitrius Souza

Dimitrius Souza
L
Referee Decision
World Champ.
94KG
R1
2019
22343

Adam Wardzinski

Adam Wardzinski
L
Pts: 9x0
Grand Slam RJ
94KG
SF
2019
23032

Matheus Felipe

Matheus Felipe
L
Pts: 4x4, Pen
European Open
ABS
R1
2020
23134

Fabio Alano

Fabio Alano
L
Referee Decision
European Open
94KG
R1
2020
23655

Stan Varshavskiy

L
Referee Decision
Grand Slam LDN
94KG
4F
2020
23660

Santeri Lilius

Santeri Lilius
L
Pts: 6x5
Grand Slam LDN
94KG
RPC
2020
24772

Marcelo Gomide

Marcelo Gomide
L
Pts: 4x1
Grand Slam RJ
120KG
8F
2020
26840

Dimitrius Souza

Dimitrius Souza
L
Pts: 2x0
Big Deal Pro 3
94KG
SPF
2021
28078

Isaque Bahiense

Isaque Bahiense
L
Pts: 2x0
Brasileiro
94KG
4F
2021
28577

Patrick Gaudio

Patrick Gaudio
L
Pts: 2x1
Grand Slam RJ
94KG
4F
2021
29924

Roberto Jimenez

Roberto Jimenez
L
Choke from back
Rio SMO
ABS
SF
2022
31704

Dimitrius Souza

Dimitrius Souza
L
Choke from back
Pan American
94KG
4F
2022
32099

Harryson Pereira

Harryson Pereira
L
Pts: 3x0
SA Cont. Pro
94KG
RR
2022
34063

Marcus Ribeiro

Marcus Ribeiro
L
Pts: 3x0
Grand Slam RJ
120KG
4F
2022
34069

Daniel Ribeiro

L
Kneebar
Grand Slam RJ
120KG
RPC
2022
37249

Seif Houmine

Seif Houmine
L
Americana
European Open
O100KG
R1
2023
38599

Daniel Conceicao

L
Pts: 0x0, Adv
Rio Fall Open
O100KG
R1
2023
39536

Antonio Neto

L
Referee Decision
Brasileiro
O100KG
R1
2023
39554

Victor Hugo

Victor Hugo
L
Arm in Ezekiel
Brasileiro
ABS
8F
2023
41854

Anderson Kauan

L
Choke from back
Vitoria Open
ABS
4F
2023
41896

Antono Assef

L
Pts: 0x0, Adv
Vitoria NGO
O97KG
F
2023
18498

Richard Gonçalves

W
Pts: 6x0
Brasilia Open
100KG
SF
2018
18550

Manoel Fernandes

W
N/A
BH Sp Open
94KG
SF
2018
18553

Moises Fernandes

W
Armbar
BH Sp Open
ABS
R2
2018
18556

Lucas Rocco

W
Triangle
BH Sp Open
ABS
4F
2018
18557

Manuel Neto

W
Crucifix choke
BH Sp Open
ABS
SF
2018
18559

Joao Soares

W
Crucifix choke
BH Sp Open
ABS
F
2018
20362

Advilson Santos

W
Points
Brasileiro
ABS
R2
2019
20375

Horlando Monteiro

Horlando Monteiro
W
Armlock
Brasileiro
ABS
R3
2019
22337

Renan Gomes

W
Pts: 2x0
Grand Slam RJ
94KG
R1
2019
22341

Gabriel Henrique

Gabriel Henrique
W
Choke
Grand Slam RJ
94KG
4F
2019
22595

Cleyton Flores

W
Pts: 0x0, Adv
South American
100KG
4F
2019
22598

Wilson Almeida

W
Choke
South American
100KG
SF
2019
23659

Luka Skoric

W
Pts: 11x0
Grand Slam LDN
94KG
RPC
2020
24278

Edgar M.

W
Pts: 9x0
Brasileiro CBJJE
ABS
SF
2020
24279

Hygor Brito

Hygor Brito
W
Pts: 2x0
Brasileiro CBJJE
ABS
F
2020
24769

Helton Jose

Helton Jose
W
Pts: 1x0
Grand Slam RJ
120KG
8F
2020
28567

A. Mesquita

W
Pts: 2x0
Grand Slam RJ
94KG
R1
2021
28574

Rafael Leite

W
Triangle
Grand Slam RJ
94KG
8F
2021
28583

Lafayette Pinheiro

W
Pts: 2x1
Grand Slam RJ
94KG
RPC
2021
29898

Caique Honorio

W
Arnbar
Rio SMO
94KG
4F
2022
29900

Marcus Goulart

W
Pts: 5x0
Rio SMO
94KG
SF
2022
29917

Pablo Almeida

W
Points
Rio SMO
ABS
R1
2022
29923

Cleyton Flores

W
Points
Rio SMO
ABS
4F
2022
30143

Tyrone Goncalves

W
Pts: 0x0, Adv
Sul Brasileiro
94KG
SF
2022
31032

Lafayette Pinheiro

W
Pts: 0x0, Adv
Curitiba Open
94KG
4F
2022
32100

Micael Koch

W
Pts: 2x1
SA Cont. Pro
94KG
RR
2022
33599

Max Weslei

W
Pts: 4x0
Betim Open
100KG
SF
2022
33600

Marcelo Gomide

Marcelo Gomide
W
Pts: 2x0
Betim Open
100KG
F
2022
34058

Cleyton Flores

W
Triangle armbar
Grand Slam RJ
120KG
8F
2022
39550

Reyson Neves

W
Triangle
Brasileiro
ABS
8F
2023
40959

Elionai Julio

W
Referee Decision
Brasileiro CBJJE
ABS
SF
2023
41289

Cleiton Almeida

W
Armbar
SP BJJ Pro
O100KG
R1
2023
41840

Marcos Vinicius

W
Triangle
Vitoria Open
O100KG
4F
2023
41844

Lawrence Luna

W
No arm triangle
Vitoria Open
O100KG
SF
2023
41851

Marcos Vinicius

W
Pts: 4x2
Vitoria Open
ABS
8F
2023
41894

Joao Ricardo

W
N/A
Vitoria NGO
O97KG
4F
2023
42046

Gui Vilhalba

W
Triangle
Floripa WO
O100KG
SF
2023
42781

Evandro Correa

W
Cross choke
Sul Americano
O100KG
R1
2023
42784

Lawrence Lagos

W
Armbar
Sul Americano
O100KG
4F
2023
42788

Cleyton Flores

W
Pts: 2x0
Sul Americano
O100KG
SF
2023
Pedro Elias vs João Soares