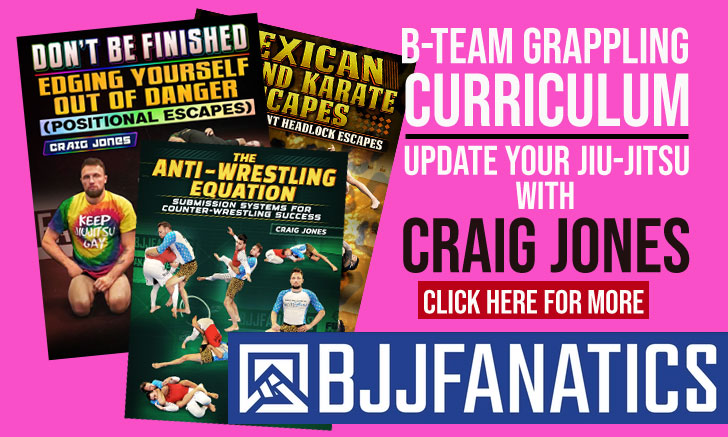 NOVEMBER 18, 2018. Breaking news just disclosed by Ariel Helwani (TW: @arielhelwani) revealed that Gracie Barra's AJ Agazarm has joined the famous professional mixed martial arts (MMA) promotion, Bellator.
Contacted by BJJ Heroes, the former IBJJF No-Gi World Champion and ADCC silver medal mentioned that his camps will be led by MMA superstar, Nick Diaz. Nick will be bringing on athletes such as Kron Gracie (who just signed with the UFC) and Nate Diaz to challenge and help prepare AJ for his professional debut.
Having wrestled throughout his school days, Agazarm found BJJ after competing in MMA's amateur circuit and always believed he would one day return to the 4-ounce gloves, referencing that when contacted by BJJ Heroes today: "I originally started with MMA, then moved into BJJ. I've been thinking about this for a while. Now that I conquered everything in the BJJ world, the time was right to take it all back in the cage, but I needed to find an architecture that mattered, a competitive architecture that had value, and that's Bellator." Also referencing that "They [Bellator] have that same sense of dynamic accomplishment that has defined my athletic career up till now."
As we stand there is no news of which weight class will be chosen for AJ's debut with the American fighting promotion, though rumors have it as a catchweight bout, giving time for the Florida native to get accustomed to the MMA weight classes.
In his closing statements, Agazarm doubled down on his choice for Bellator over other MMA outlets who were interested in signing him: "Here's an analogy for the millennials, some of the other organizations are like mine craft, everything's gotta be built brick by brick for decades. Bellator is more like Fortnite, it's a universe of murderers. Things going off every minute. That's what I want to be a part of, that exciting, that interesting and that dangerous."
Agazarm's professional MMA debut should be revealed soon. Stay tuned.