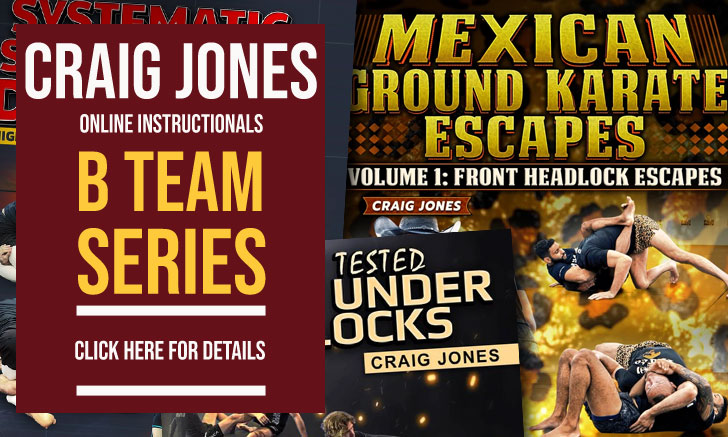 Rafael dos Anjos is a professional mixed martial arts (MMA) fighter and UFC lightweight champion (2015) as well as an accomplished black belt in Brazilian jiu jitsu (BJJ) under Aldo Januário, having competed for several years under the Gracie Barra academy banner in the sport jiu jitsu. Rafael dos Anjos has also spent a great amount of time under the guidance of Roberto "Gordo" Correa, one of the top grappling coaches in the world.
Rafael dos Anjos Jiu Jitsu
Full Name: Rafael Souza dos Anjos
Nickname: n/a
Lineage: Mitsuyo Maeda > Carlos Gracie Sr. > Carlos Gracie Junior > Aldo Januario > Rafael dos Anjos
Main Achievements (BJJ/Grappling):
Brazilian National Bronze Medallist (2004, 2005 – brown belt division)
European Bronze Medallist (2006 – black belt)
World Champion (2003 – purple belt division)
Favourite Position/Technique (BJJ): Armbar; Strong Passing Game – Knee Slide
Weight Division (BJJ): Peso Leve (Lightweight) 76kg – 167lbs
Association/Team: Gracie Barra (BJJ); Gracie Fusion (MMA)
Rafael dos Anjos Biography
Rafael dos Anjos was born in Rio de Janeiro on the 26 of October 1984. He spent most of his childhood living on the city of Niterói and it was there that he first started training. He first got in contact with Jiu Jitsu after watching Rickson Gracie win the "Vale Tudo Japan", one of the first televised Japanese MMA tournaments ever.
Rafael was so fond of this new found martial art that he sought out instruction nearby, he found it in a local gym led by a teacher called Roberto Barradas. It was the year of 1997 and he was 13 years old. He stayed with Mr Barradas until he reached 16 years of age and got his Blue Belt.
After he received his blue belt, dos Anjos and his family moved to Belo Horizonte in the state of Minas Gerais. It was there that he met the man that would become his master, Mr Aldo Januario also known as "Caveirinha" (Little Skull) in an affiliate academy of Gracie-Barra.
Having won quite a few titles as a Blue Belt (including a National Championship in the Junior Division) he went on to Purple Belt, were he found more success winning the Rio de Janeiro State Championship followed by the World Championship.
In 2004, with 19 years of age Rafael dos Anjos ventured for the first time in mixed martial arts (MMA) at a show in Juiz de Fora against Rafael Abu, where he tasted defeat for the first time, losing by split decision. Though he lost, he loved the experience and the MMA "bug" was definitely growing in him.
He continued fighting in both Jiu Jitsu and MMA as well as Submission Wrestling reaching the 3rd place at the Brazilian National BJJ Championships on two occasions as a brown belt (2004, 2005) getting his name on a very restricted group on National Medallists. These achievements were followed by the ultimate goal of any BJJ practitioner, the Black Belt in 2005.
In 2006 Rafael started the year with a trip to Europe (Germany) were he taught a few seminars and fought the European Open BJJ tournament placing 3rd in the Black Belt lightweight division.
He moved on focussing alot more on his MMA career after the European tournament, changing his residence to Rio de Janeiro to train at Gracie Fusion (Gracie-Barra's professional MMA team), which bared fruits as Rafael went on a roll winning many distinguished tournaments ending with an invitation to fight in foreign lands for the first time in 2008. The country was Japan and the event, Pancrase. Another fight another victory as his record and reputation grew. It came as no surprise when the UFC (the World's most famous and wealthy MMA organization) decided to contact dos Anjos.
Rafael's start at the American organization was a bumpy one, having lost his two fights. But he learned from his previous experiences and bounced back with his first win against Robert Emerson on September 2009 giving him space to breathe. He picked up his winning ways after the Emerson fight.
Rafael dos Anjos vs Eduardo Rios

Rodrigo de Paula vs Rafael dos Anjos

Murilo Santana vs Rafael dos Anjos