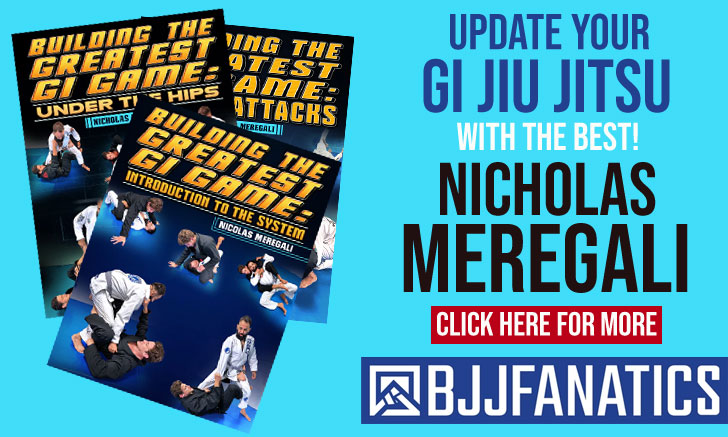 Vinícius Pedrosa is a judo and Brazilian jiu jitsu black belt as well as a former freestyle wrestler, with 5 years of experience competing for Brazil's National Wrestling Squad. In the world of submission grappling Pedrosa is well known for his work as an instructor, particularly since joining the GF Team headquarters in Meyer, Rio de Janeiro (2018) as the gym's head coach, one of the most productive jiu jitsu academies in the sport where Vinícius replaced the legendary GFT founder Júlio César Pereira.
Vinícius Pedrosa Jiu Jitsu
Full Name: Vinícius Batista Pedrosa
Nickname: N/A
Lineage: M. Maeda > Luis França > Oswaldo Fadda > Monir Salomão > Júlio César Pereira > Vinícius Pedrosa
Main Achievements:
CBJJ Brazilian National Champion (2011 Master 1)
CBJJ Brazilian National No-Gi Champion (2010 Master 1)
IBJJF International Masters & Seniors Champion (2015 Master 2)
CBJJ Brazilian National 2nd Place (2009 Master 1)
IBJJF Rio Winter International Open 2nd Place (2017 Master 2)
UAEJJF Grand Slam Rio de Janeiro 3rd Place (2016 Master 1)
CBJJ Brazilian National 3rd Place (2012 Master 1)
Main Achievements (Colored Belts):
CBJJ Brazilian National Champion (1999 purple)
CBJJ Brazilian National 2nd Place (2000 brown)
CBJJ Brazilian National 3rd Place (1998 purple)
Favorite Position/Technique: Kata Guruma
Weight Division: Peso Pluma (64,00 kg / 141.5 lbs)
Team/Association: GF Team
Vinícius Pedrosa Biography
Vinícius Pedrosa was born on May 03, 1979 in Rio de Janeiro, Brazil. More precisely in Vila da Penha, a neighborhood located in the North Zone of the Marvelous City, well known for having developed a few high-level jiu jitsu practitioners.
From a very young age Pedrosa showed interest for martial arts, being signed on to judo classes at the age of 7. Grappling came naturally to Vinícius, who, under the guidance of coaches Douglas Motta and Alfredo Dornelles, conquered numerous titles for the Universidade Gama Filho (UGF) judo team. Starting to take competition seriously from his pre-teen days, Pedrosa conquered important titles such as RJ State Champion, Budokan Champion, Brazilian National champion and many more.
In 1998 Pedrosa was graded with his black belt in judo, four years after he had added jiu jitsu to his weekly activities with coach Júlio César Pereira. In fact, for years Vinícius split his time between judo, jiu jitsu, and freestyle wrestling, another sport in which Pedrosa played at a high level, being part of the Brazilian National Wrestling Squad for 5 years.
From 1993 coach Júlio César carefully guided Vínicius through jiu jitsu, a progress heavily supported by senior team members Marcos Bello and Alexandre Baraúna (who were also Pedrosa's close friends). Being already regarded as a high-level judo athlete at the time, Pedrosa immediately started training with the adult team, taking Vinícius nearly 10 years to achieve his black belt, a promotion that occurred in 2002.
During his BJJ brown belt days, Vinícius started working as a grappling coach. The work he developed was highly praised by his peers, and as Master Júlio César moved to the United States in 2018, Pedrosa was appointed to take control of the GF Team workgroup at Meyer's headquarters. Arguably one of the top 3 gyms in the world, in terms of high-level talent produced over the past decade.
Vinícius Pedrosa vs Ricardo Silva 2016