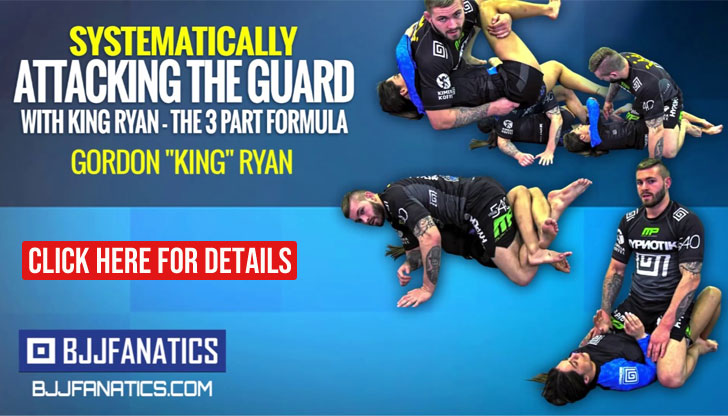 Marco Vilella, also known as "Gigante" is a Brazilian Jiu Jitsu black belt under Carlos Gracie Juniorwith a fantastic competitive record, having won important trophies such as the "Brasileiro", the Pan American Championship and even the Mundial in the "pesadissimo" weight division.
Marco Vilella in Detail
Full Name: Marco Antonio Medeiros Villela
Nickname: "Gigante" translates to Giant in english. The name was given on the mats of Gracie Barra and was awarded by Eduardo de Lima "Veio". The reason for the nickname is obvious after one glance at Marco's 6 foot 7 stature.
Lineage: Mitsuyo Maeda > Carlos Gracie Sr. > Carlos Gracie Junior > Marco Vilella
Main Achievements:
Brazilian National Champion (1997 blue);
Rio State Champion (2003);
Pan American Champion (1999 blue – absolute);
Melbourne Open Int. Champion (2011)
World Pro Cup Australian Trials Champion (2011)
World Bronze Medallist (2003 brown, 2004);
Pan American Silver Medallist (1996 blue);
Brazilian National Silver Medallist (2004);
Pan Pacific Int Silver Medallist (2011)
Queensland state championship Silver Medallist (2011)
Weight Division: Pesadissimo (over 100kg/221lbs)
Team/Association: Giant Team
Marco Vilella "Gigante" Biography
Marco Vilella was born on the 7th of January 1974 in Rio de Janeiro, Brazil. He got interested in martial arts in his early teens, and started practicing Muay Thai when he was 13 years of age. A year later he would also add "Luta Livre" (a Brazilian form of submission wrestling). Marco enjoyed watching BJJ and he always had the intention of training with the Gi, this wish would materialize around the time he turned 17.
Marco's first coach was "Jucão" Brites from Gracie Barra, it was Brites that awarded Marco his blue belt before he started training with Carlos Gracie Junior, taking 11 years to achieve the level of black belt by the Gracie instructor.
"Gigante" always had the intention of leaving Brazil due to the dire economic situation of the country and the corrupt people that runs it. So when he received an invitation to come to Australia and help coach Mario Sergio Yokoyama with his Ryan Gracie school (Gracie Oceania) he accepted it without looking back. Changing to the Ryan Gracie banner was an easy transition as Ryan's school had always had strong ties with the Barra Gracie academy. The bond between Ryan Gracie team in Australia came to a halt in 2011 as Gigante moved on to create his own team.