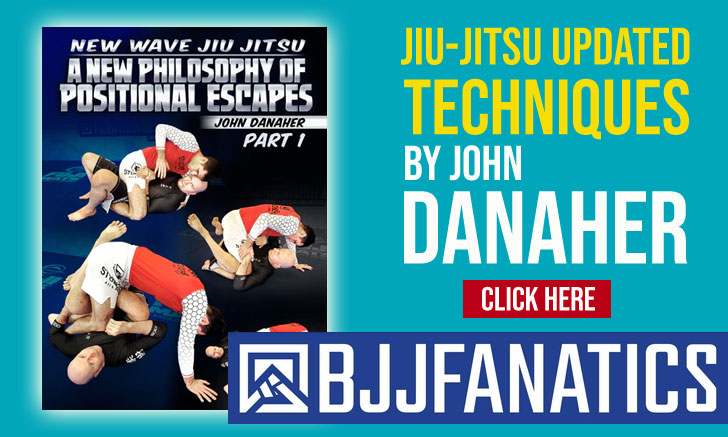 Rafael de Freitas, also known by his nickname "Barata", is a Brazilian Jiu-Jitsu black belt from the Gracie Barra academy best-known for his creation of a shoulder lock submission named by Rafael as the: Baratoplata. Rafael Barata is also an accomplished BJJ competitor having won important titles such as the Pan American and the World Nogi Championship and a successful MMA fighter with several fights in the professional circuit.
Rafael Freitas Jiu Jitsu
Full Name: Rafael de Freitas
Nickname: "Barata" means cockroach, the name comes from his youth when he used to play football/soccer and it was given due to his quickness and frenetic pace.
Lineage: Carlos Gracie Sr. > Helio Gracie > Carlos Gracie Jr > Rafael Freitas
Main Achievements:
1st Place IBJJF Pan Championship (2011)
1st Place IBJJF World Championship NOGI (2016 black Master 1, 2007 brown)
2nd Place IBJJF World Championship NOGI (2008, 2012)
2nd Place IBJJF American Nationals NOGI (2010)
2nd Place IBJJF Pan Championship (2007 brown)
3rd Place IBJJF World Championship (2010)
3rd Place IBJJF World Championship NOGI (2015, 2010, 2009)
Favorite Position/Technique: Baratoplata (Shoulder Lock)
Weight Division: Peso Pluma (64kg/141lbs) & Galo (57kg/126lbs)
Team/Association: Gracie Barra
Rafael "Barata" Freitas Biography
Rafael Freitas was raised on October 04, 1984, in Brasilia, Brazil's capital city, where he started training martial arts at a very young age.
Initiated at the age of 5 in Capoeira, a famous traditional Brazilian martial art created by the Angolan slaves around the 16th century which concentrates mainly on kicks. Rafael did not stop here and throughout his childhood, he added several other martial arts to his expertise, namely Karate, Tae Kwon Do, and Muay Thai (Thai Boxing). He eventually found Jiu-Jitsu when he was 14YO, where he settled – training under Alison Brites (Jucão)
When Rafael Freitas was a purple belt, the position now called Baratoplata occurred to him during a training session. During the early days of the position, it was a bicep slicer submission, which is illegal for purple belts in IBJJF rules, with this being considered a foul Rafael had to rethink the position and adapt it to the rulebook, which he did, making it even better as a shoulder lock technique.
In 2007 Rafael was invited to come to the United States and help at the academy in Albuquerque, New Mexico, he arrived in the US as a brown belt and was awarded his black belt in 2008 by Carlos Gracie Junior.
Rafael Freitas – Arizona State Championship Absolute Div., 2010

Rafael Freitas Showing the Baratoplata to Renzo Gracie