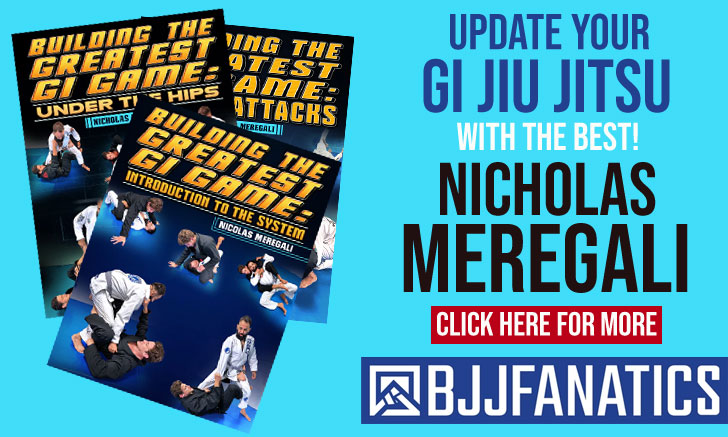 Ian Mcpherson is a Brazilian Jiu Jitsu black belt under Master Romero "Jacaré" Cavalcanti, widely regarded as one of the top competitors ever produced by the Alliance team headquarters in Atlanta – Georgia, USA. Mcpherson was a student of both Jacaré and Rubens Charles "Cobrinha" who made a name for himself in the sport by winning the IBJJF World and the Pans Championship as a brown belt back in 2010, ranking as number 5 on Gracie Mag' "Fighters to Keep Your Eye On" that same year.
Ian Mcpherson Jiu Jitsu
Full Name: Ian Mcpherson
Nickname: N/A
Lineage: Mitsuyo Maeda > Carlos Gracie > Helio Gracie > Rolls Gracie > Romero Cavalcanti > Ian Mcpherson
Main Achievements:
World Champion (2009 brown)
Pan American Champion (2010 brown)
Lutador Open Champion (2010* brown)
Hayastan Grappling Champion (2010)
World Silver Medallist (2007* purple)
World Bronze Medallist (2010/2009* brown)
World Nogi Bronze Medallist (2010/2008 brown)
Pan American Bronze Medallist (2009**/2008 brown)
* Absolute
** Weight and absolute
Favourite Position/Technique: Toe Hold.
Weight Division: Meio Pesado (88kg/194lbs).
Team/Association: Alliance BJJ.
Ian Mcpherson Biography
Born on the 11th of April, 1985 in Atlanta, GA USA, Ian Mcpherson was introduced to grappling by his high school wrestling coach, Pat Harvey (also a BJJ black belt). Encouraged by Mr Harvey, on the 10th of April, 2002, Ian decided to try Jiu Jitsu as a way to keep fit during wrestling's off season. Ian and his father Jim Mcpherson both joined Romero Cavalcanti's academy and rapidly became hooked to the sport.
Ian eventually left wrestling behind to dedicate his attention towards Jiu Jitsu. A true hard worker, Ian Mcpherson managed to get through college with a Georgia Hope Scholarship while training 5 days a week, competing in every tournament he could, and working! Mcpherson later graduated from Kennesaw State University.
Proving again that hard work pays off, on October 2010, Ian Mcpherson earned his long awaited black belt in a ceremony led by Master Jacare Cavalcanti and Fabio Gurgel.
Ian Mcpherson Fight Videos
Ian Mcpherson vs Unknown

Ian Mcpherson vs Unknown

Ian Mcpherson vs Travis Davison

Ian Mcpherson vs Jeremy Arel "Gerbil"