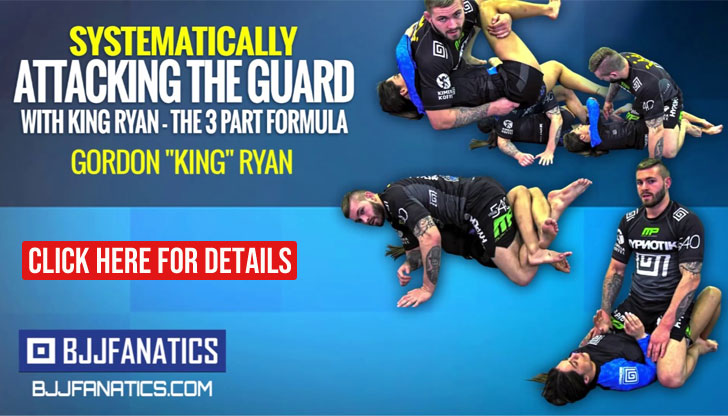 One of the top European grapplers of his generation, the Dane Alexander Trans started his career at the Checkmat academy in Copenhagen (Arte Suave), making a name for himself in the lower ranks of Brazilian Jiu-Jitsu by conquering every important title in the international calendar before receiving his black belt from Leo Vieira on November 2011, he has since cemented his status of top-level BJJ competitor by medalling in most of the top IBJJF tournaments.
Alexander Trans Jiu Jitsu
Full Name: Alexander Riis Hillgsoe Trans
Nickname: n/a
Lineage: Carlos Gracie > Helio Gracie > Rolls Gracie > Romero Cavalcanti > Leonardo Vieira > Alexander Trans
Main Achievements:
1st Place IBJJF European Open (2014*/2013/2012)
1st Place IBJJF Pan Championship (2015)
1st Place CBJJ Brazilian Nationals (2012)
1st Place UAEJJF King of Mats Tournament (2018)
2nd Place UAEJJF Abu Dhabi World Pro (2015**)
2nd Place Copa Pódio HW Grand Prix (2016)
2nd Place IBJJF Pan Championship (2014/2012)
3rd Place IBJJF World Championship (2012)
3rd Place IBJJF Pan Championship (2017)
Main Achievements (Colored Belts):
1st Place IBJJF European Open (2011** brown, 2010** purple)
1st Place IBJJF World Championship (2011** brown, 2010 purple)
1st Place IBJJF Pan Championship (2011** brown)
1st Place CBJJ Brazilian Nationals (2011 brown)
1st Place IBJJF World No-Gi Championship (2010 brown)
1st Place IBJJF Rio Open (2010 brown)
* Absolute
** Weight and absolute
Favorite Position/Technique: Deep Half Guard
Weight Division: Pesadíssimo (over 221lbs)
Team/Academy: GF Team
Alexander Trans Biography
Alexander Trans was born in 1989 in Denmark, he started training martial arts through traditional Jiu-Jitsu (the Japanese form of Jiu-Jitsu) when he was 13 years old. He trained for two years before finding the Brazilian style of Jiu-Jitsu which he picked up from then on. Alexander was not too serious about his training for the first few years, but as he joined the Arte Suave gym in Copenhagen (Checkmat Team's headquarters in the region) in 2009 he really started focussing more on competition.
The Arte Suave gym is run by Shimon Mochizuki, a black belt who has helped raise the game of grapplers such as Ida Hansson & Shanti Abelha (two of the gym's top competitors), under Mochizuki' guidance, Alexander began training 3 times per day, often making trips to Brazil to train with the likes of Leo Vieira (Sao Paulo), "Bob Esponja" Medeiros (Joao Pessoa) and Rico Vieira (Rio de Janeiro). All this hard training paid off and Trans really started to make his mark at an international level, winning 9 fights at the 2011 World Championships in both his weight class and the absolute division without giving out one single point to his competitors. He won everything he set his mind to in the brown belt division that year with the exception of the ADCC which he lost due to points against the veteran Fabricio Werdum, earning his black belt shortly after from the hands of the legendary Leo Vieira.
After many years of training and competing for the Checkmat team, during the second semester of 2015 Alexander Trans announced his move to GF Team. He has since opened his own academy in the United States.
Alexander Trans Grappling Record
79 WINS
BY POINTS


BY ADVANTAGES




BY SUBMISSION




BY DECISION




BY PENALTIES




BY DQ



30 SUBMISSIONS WINS
#5AD3D1
Choke from back
13
4
#22c9a5
Cachecol choke
3
1
#03861f
Arm in Ezekiel
3
1
20 LOSSES
BY POINTS


BY ADVANTAGES




BY SUBMISSION




BY DECISION




BY PENALTIES




BY DQ



2 SUBMISSIONS LOSSES
#86e620
Choke from back
50
1
Alexander Trans Fight History
ID
Opponent
W/L
Method
Competition
Weight
Stage
Year
3252

Fabricio Werdum

Fabricio Werdum
L
Pts: 2x0
ADCC
O99KG
R1
2011
3664

Marcus Almeida

Marcus Almeida
L
Pts: 2x0
Pan American
O100KG
F
2012
4146

Leonardo Leite

Leonardo Leite
L
Pts: 2x0
World Champ.
O100KG
SF
2012
4433

Leo Nogueira

Leo Nogueira
L
Pts: 4x0
European Open
ABS
SF
2013
4827

Marcus Almeida

Marcus Almeida
L
Referee Decision
World Champ.
O100KG
SF
2013
5321

Leandro Lo

Leandro Lo
L
Points
Pan American
ABS
SF
2014
5423

Andre Galvao

Andre Galvao
L
Adv
Pan American
O100KG
F
2014
5616

Otavio Sousa

Otavio Sousa
L
Pts: 0x0, Adv
World Pro.
ABS
R1
2014
5683

Marcus Almeida

Marcus Almeida
L
Pts: 2x0
World Pro.
O100KG
F
2014
5722

Rodolfo Vieira

Rodolfo Vieira
L
Choke
World Champ.
ABS
4F
2014
5859

Marcus Almeida

Marcus Almeida
L
Choke from back
World Champ.
O100KG
F
2014
6772

Bernardo Faria

Bernardo Faria
L
Pts: 2x0
Pan American
ABS
SF
2015
7158

Marcus Almeida

Marcus Almeida
L
Pts: 2x0
World Pro
O95KG
F
2015
7199

Marcus Almeida

Marcus Almeida
L
Pts: 0x0, Adv
World Pro
ABS
F
2015
9555

Felipe Pena

Felipe Pena
L
Pts: 2x0
World Pro
ABS
SF
2016
10068

Joao Rocha

Joao Rocha
L
Referee Decision
World Champ.
O100KG
4F
2016
10101

Felipe Pena

Felipe Pena
L
Pts: 2x0
World Champ.
ABS
8F
2016
10784

Leandro Lo

Leandro Lo
L
Pts: 2x0
Copa Podio
105KG
F
2016
12910

Luiz Panza

Luiz Panza
L
Referee Decision
ACBJJ 5
O95KG
F
2017
13214

Gustavo Dias

Gustavo Dias
L
Pts: 2x2, Adv
World Champ.
O100KG
8F
2017
3520

Andre Campos

W
Pts: 0x0, Adv
European Open
O100KG
SF
2012
3521

T. Gaia

W
Choke
European Open
O100KG
F
2012
3659

Michael Schuss

W
Submission
Pan American
O100KG
4F
2012
3663

R. Evangelista

R. Evangelista
W
Toe Hold
Pan American
O100KG
SF
2012
3751

Unknown

W
Points
World Pro Trials
O94KG
SF
2012
3752

Radek Turek

Radek Turek
W
Pts: 2x0
World Pro Trials
O94KG
F
2012
3858

Antonio Peinado

Antonio Peinado
W
Points
Brasileiro
O100KG
SF
2012
3859

T. Gaia

W
Points
Brasileiro
O100KG
F
2012
4144

Rodrigo Comprido

Rodrigo Comprido
W
Pts: 2x2, Adv
World Champ.
O100KG
4F
2012
4318

B. Georgy

W
RNC
ADCC EU Trials
O99KG
R1
2012
4319

N/A

W
Points
ADCC EU Trials
O99KG
4F
2012
4320

Bence Gyorgy

W
Kneebar
ADCC EU Trials
O99KG
SF
2012
4321

Michael Wysocki

W
Points
ADCC EU Trials
O99KG
F
2012
4431

Lucio Rodrigues

Lucio Rodrigues
W
Points
European Open
ABS
4F
2013
4461

Vedran Ikic

W
Choke from back
European Open
O100KG
4F
2013
4463

Leo Nogueira

Leo Nogueira
W
Pts: 5x2
European Open
O100KG
SF
2013
4464

Rodrigo Cavaca

Rodrigo Cavaca
W
Pts: 3x0
European Open
O100KG
F
2013
4824

Roberto Roberto

W
Referee Decision
World Champ.
O100KG
4F
2013
5270

Thomas Johanssen

W
Footlock
European
ABS
4F
2014
5273

Fabiano Leite

W
Adv
European
ABS
SF
2014
5274

Yuri Simoes

Yuri Simoes
W
Armbar
European
ABS
F
2014
5309

Unknown

W
Submission
Pan American
ABS
R3
2014
5318

Keenan Cornelius

Keenan Cornelius
W
Pts: 3x2
Pan American
ABS
4F
2014
5419

Rafael Goulart

W
Choke from back
Pan American
O100KG
4F
2014
5421

Leo D'Avila

W
Choke from back
Pan American
O100KG
SF
2014
5682

Rodrigo Cavaca

Rodrigo Cavaca
W
Pts: 0x0, Adv
World Pro.
O100KG
SF
2014
5707

William Lima

W
Kneebar
World Champ.
ABS
R2
2014
5717

Murilo Santana

Murilo Santana
W
Pts: 6x2
World Champ.
ABS
RD 4
2014
5857

Abraham Marte

Abraham Marte
W
Pts: 2x0
World Champ.
O100KG
4F
2014
6752

Morrys Ayala

W
N/A
Pan American
ABS
R2
2015
6764

Erberth Santos

Erberth Santos
W
Pts: 6x4
Pan American
ABS
R3
2015
6771

Otavio Sousa

Otavio Sousa
W
Points
Pan American
ABS
4F
2015
6893

Kitner Moura

W
Armbar
Pan American
O100KG
4F
2015
6895

Luiz Panza

Luiz Panza
W
Pts: 6x2
Pan American
O100KG
SF
2015
6896

James Puopolo

James Puopolo
W
Kneebar
Pan American
O100KG
F
2015
7148

Pablo Anastacio

W
Armbar
World Pro
O95KG
R1
2015
7154

Rodrigo Cavaca

Rodrigo Cavaca
W
Pts: 2x0
World Pro
O95KG
4F
2015
7157

Igor Silva

Igor Silva
W
Toe hold
World Pro
O95KG
SF
2015
7182

Unknown

W
Kneebar
World Pro
ABS
R1
2015
7191

Unknown

W
Armbar
World Pro
ABS
R3
2015
7195

Jackson Sousa

Jackson Sousa
W
Toe hold
World Pro
ABS
4F
2015
7196

Keenan Cornelius

Keenan Cornelius
W
Pts: 2x0
World Pro
ABS
SF
2015
7375

Gustavo Dias

Gustavo Dias
W
Points
World Champ.
ABS
R1
2015
7387

Murilo Santana

Murilo Santana
W
Pts: 2x0
World Champ.
ABS
8F
2015
7396

Abraham Marte

Abraham Marte
W
Kneebar
World Champ.
ABS
SF
2015
7512

T. Gaia

W
Kneebar
World Champ.
O100KG
8F
2015
7516

Rodrigo Cavaca

Rodrigo Cavaca
W
Pts: 4x2
World Champ.
O100KG
4F
2015
9531

Roberto Abreu

Roberto Abreu
W
Pts: 0x0, Adv
World Pro
ABS
R2
2016
9544

Andre Campos

W
Pts: 2x0
World Pro
ABS
8F
2016
9551

Keenan Cornelius

Keenan Cornelius
W
Pts: 0x0, Adv
World Pro
ABS
4F
2016
9654

Antonio Junior

W
Pts: 6x0
World Pro
O94KG
R1
2016
10082

Mahamed Aly

Mahamed Aly
W
Pts: 4x0
World Champ.
ABS
R2
2016
10183

Braulio Estima

Braulio Estima
W
Pts: 6x0
Copa Podio
ABS
SPF
2016
10769

Nelton Pontes

Nelton Pontes
W
Pts: 6x0
Copa Podio
105KG
RR
2016
10773

Rodrigo Cavaca

Rodrigo Cavaca
W
Pts: 2x0
Copa Podio
105KG
RR
2016
10777

Gabriel Lucas

Gabriel Lucas
W
Pts: 9x0
Copa Podio
105KG
RR
2016
10780

Diego Borges

Diego Borges
W
Pts: 6x0
Copa Podio
105KG
RR
2016
10782

F. Trovo

W
Pts: 2x0
Copa Podio
105KG
SF
2016
12091

Carlos Farias

Carlos Farias
W
Pts: 9x0
Pan American
ABS
R1
2017
12103

Tanner Rice

Tanner Rice
W
Pts: 2x0
Pan American
ABS
8F
2017
12254

Otavio Nalati

W
Pts: 2x0
Pan American
O100
4F
2017
12905

Ricardo Feliciano

Ricardo Feliciano
W
Dogbar
ACBJJ 5
O95KG
4F
2017
12908

Joao Rocha

Joao Rocha
W
Referee Decision
ACBJJ 5
O95KG
SF
2017
16060

Tanner Rice

Tanner Rice
W
Pts: 2x0
King of Mats
110KG
RR
2018
16065

Helton Jose

Helton Jose
W
Pts: 0x0, Adv
King of Mats
110KG
RR
2018
16067

Alexandre Souza

Alexandre Souza
W
Injury
King of Mats
110KG
SF
2018
16070

Roberto Abreu

Roberto Abreu
W
Choke from back
King of Mats
110KG
F
2018
28684

Felipe Makoto

W
RNC
Nashville Open
ABS
R1
2021
28687

Sam Wells

W
Kneebar
Nashville Open
ABS
4F
2021
28688

Clay Mayfield

W
Cachecol choke
Nashville Open
ABS
SF
2021
31995

Gabriel Araujo

W
Katagatame
Nashville Open
O100KG
F
2022
31996

Adolfo Suarez

W
Arm in Ezekiel
Nashville Open
ABS
4F
2022
32000

Matheus Luna

Matheus Luna
W
Pts: 9x0
Nashville Open
ABS
SF
2022
32001

Joao Cizeski

Joao Cizeski
W
Armbar
Nashville Open
ABS
F
2022
37577

Levi Moura

W
Armbar
Atlanta WO
O100KG
SF
2023
37578

Salenco Coutinho

W
Referee Decision
Atlanta WO
O100KG
F
2023
40379

Tacio Carneiro

Tacio Carneiro
W
Pts: 6x0
World Champ.
O100KG
R1
2023
40385

Yatan Bueno

Yatan Bueno
W
Pts: 4x0
World Champ.
O100KG
8F
2023
40390

Austin Baker

Austin Baker
W
Pts: 5x3
World Champ.
O100KG
4F
2023
Alexander Trans vs Yuri Simoes

Alexander Trans vs Keenan Cornelius