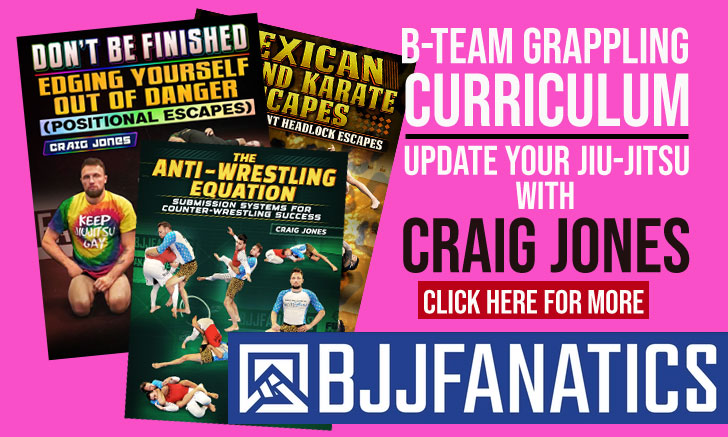 Erik Wanderley is a former Brazilian Jiu Jitsu World Champion with experience in Muay Thai, Boxing and Mixed Martial Arts. A BJJ black belt under Vinicius Magalhães "Draculino", Erik is considered one of the best fighters to have come out of the state of Minas Gerais, Brazil, a state that has brought to BJJ important fighters such as Lucas Lepri, Marcelo Garcia, Cristiano Lazarini and many others.
Erik Wanderley Jiu Jitsu
Full Name: Erik Wanderlei
Nickname: n/a
Lineage: Mitsuyo Maeda > Carlos Gracie Sr. > Helio Gracie > Carlos Gracie Junior > Vinicius Magalhães > Erik Wanderley
Main Achievements:
3x World Champion (1998 purple, 2001 brown – closed bracket with team mate, 2003 black)
2x Pan American Champion (2000 brown, weight & absolute)
4x Leão Dourado Cup Champion (2001, 2003, 2004, 2007)
Submission Champions League Champion (2008)
3x Brazilian Teams Champion (1999 purple, 2000, 2004)
3x State Champion – MG (1995 yellow, 1996 blue)
Weight Division: Super Pesado (100kg/221lbs), Pesado (94kg/207lbs)
Favourite Position/Technique: n/a
Team/Association: Gracie Barra
Erik Wanderlei Biography
Erik Wanderlei was born on the 20th of June, 1977 in Minas Gerais. He was a very hyperactive kid growing up, so much that his parents decided to put him in Judo practice when he was 10 years old. He later added the benefits of Karate and Muay Thai to his martial arts activities.
Erik's brother however decided to follow the root of Brazilian Jiu Jitsu. One day, while the Wanderley brothers were playing a fight game, Erik got caught by his brother with a move he had never seen before. This enticed him to find out more about BJJ and on the following day he was booking himself for an introduction class.
He was hooked on Jiu Jitsu and practiced it relentlessly. Erik Wanderley's warrior spirit also became renowned in his home state. An example of this was when he ripped his bicep muscle but continued to compete, ending up winning a state tournament.
Erik Wanderley's debut in MMA could not have been a harder pick. He was signed in at the last minute (4 days notice) to replace Paulo Filho and fight none other then Mauricio "Shogun" Rua, the man that would later become Pride GP Champion and UFC champion. Wanderley had no previous experience in MMA, plus he had to spend 17 hours without eating to cut weight. Though he still made it to the fight, he lost conclusively to the young Rua prodigy.
Even losing his first fight, he decided that he would try and follow an MMA orientated career as he found it to be a much more viable option (money wise) then coaching and competing in BJJ. With that thought in mind he started competing in boxing tournaments and Muay Thai competitions, in an attempt to get some striking experience becoming the Campo Inconfidência champion (amateur boxing) for 3 times.
Erik Wanderley vs Bruno Bastos

Erik Wanderley vs Pedro Galiza

Erik Wanderlei vs Eduardo Camaleão