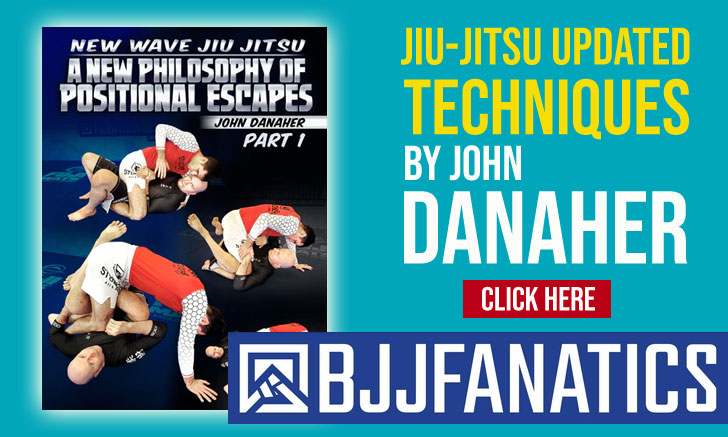 Paul Ardila-Ibarra a grappler of Colombian origin, and a Brazilian jiu jitsu black belt under Roan Carneiro of the American Top Team (ATT), whose also represented the Alliance Academy while training under Bruno Malfacine's guidance during 2015. Ardila won the IBJJF World Champion (brown belt gi and no-gi) but is mostly known for his work with the ADCC, having won the promotion's USA Trials on three occasions.
Paul Ardila-Ibarra Jiu Jitsu
Full Name: Paul Sebastian Mauricio Ardila-Ibarra
Nickname: n/a
Lineage:  Carlos Gracie > Carlson Gracie > Murilo Bustamante > Roan Carneiro > Paul Ardila-Ibarra
Main Achievements:
IBJJF World Champion (2015 brown)
IBJJF World No-Gi Champion (2015 brown)
ADCC US West Coast Trials Champion (2015 / 2017 / 2022)
IBJJF Miami International Open Champion (2014** purple)
IBJJF World No-Gi Championship 3rd Place (2016)
IBJJF Pan American Championship 3rd Place (2017)
Favorite Position/Technique: Knee Slide Pass
Weight Division: Peso Pesadíssimo (over 100kg/221lbs)
Team/Association: American Top Team
Paul Ardila-Ibarra Biography
Paul Ardila-Ibarra was born on 13, 1991 in Bucaramanga – Colombia, moving to the United States when he was 9 years old. Once in the US Paul's family settled in Atlanta, Georgia where Ardila-Ibarra lived until his 21st birthday.
It was in Georgia that Paul started wrestling, during his freshman year of high school (14YO), a sport in which he excelled, placing twice (5th and 3rd) for his state under folkstyle rules and becoming state champion in greco-roman.
During high school, Paul was also introduced to jiu jitsu (Summer of 2009) by his brother Sergio Ardila-Ibarra during wrestling's off season. He returned to BJJ training consistently on March 2010, doing so under Roan "Jucao" Carneiro.
Once he entered the University of Georgia, Paul represented the establishment's wrestling program at a high level, placing 4th at the NCWA national tournament in 2012 (197lbs), winning that same tournament two years later – with a break in 2013 due to Ardila-Ibarra's stay in Brazil.
In 2015 Paul Ardila-Ibarra spent most of the year in Orlando, Florida. There he trained almost exclusively at Alliance – Orlando, a gym run by Brad Thompson, where Paul was coached by the multiple-time world champion Bruno Malfacine. During that year Ardila-Ibarra achieved important wins at the ADCC US Trials World Championship (brown belt).
On January 2016, while splitting his life between jiu jitsu and being a law student at the University of Notre Dame, Paul was promoted to black belt by his long time coach, Roan Carneiro – who awarded all of Ardila-Ibarra's previous belts.
Paul Ardila Grappling Record
34 WINS
BY POINTS


BY ADVANTAGES




BY SUBMISSION




BY DECISION




BY PENALTIES




BY DQ



19 SUBMISSIONS WINS
#214eb8
Inside heel hook
37
7
#86e620
Outside heel hook
21
4
#224aba
Straight ankle lock
5
1
11 LOSSES
BY POINTS


BY ADVANTAGES




BY SUBMISSION




BY DECISION




BY PENALTIES




BY DQ



2 SUBMISSIONS LOSSES
Paul Ardila Fight History
ID
Opponent
W/L
Method
Competition
Weight
Stage
Year
10060

Luiz Panza

Luiz Panza
L
Kneebar
World Champ.
100KG
4F
2016
10941

Luiz Panza

Luiz Panza
L
Armbar
NoGi Worlds
97KG
SF
2016
12248

Rodrigo Cavaca

Rodrigo Cavaca
L
Pts: 10x0
Pan American
100KG
SF
2017
13867

Jackson Sousa

Jackson Sousa
L
Pts: 0x0, Pen
ADCC
99KG
E1
2017
14712

Tex Johnson

Tex Johnson
L
Pts: 4x0
NoGi Worlds
97KG
4F
2017
19125

Mason Fowler

Mason Fowler
L
Referee Decision
ADCC WC Trials
99KG
SF
2019
21835

Vinicius Trator

Vinicius Trator
L
Pts: 0x0, Pen
ADCC
99KG
R1
2019
22684

Devhonte Johnson

Devhonte Johnson
L
Pts: 2x0
NYC Fall NGO
97KG
F
2019
28934

Devhonte Johnson

Devhonte Johnson
L
Referee Decision
ADCC EC Trials
99KG
SF
2021
35050

Vinicius Trator

Vinicius Trator
L
Pts: 0x0, Pen
ADCC
99KG
R1
2022
42260

P. Frechowicz

L
Pts: 3x2
UWW World NG
92KG
8F
2023
10056

Lucio Rodrigues

Lucio Rodrigues
W
Pts: 2x0
World Champ.
100KG
R1
2016
10939

Kaue Damasceno

W
Pts: 2x0
NoGi Worlds
97KG
4F
2016
12242

Ciro Oliveira

W
Pts: 9x2
Pan American
100KG
8F
2017
12551

Chris Merino

W
Pts: 5x0
ADCC WC Trials
99KG
R1
2017
12554

J. Fredrich

W
Pen
ADCC WC Trials
99KG
8F
2017
12560

Raphael Davis

W
Pts: 2x0
ADCC WC Trials
99KG
4F
2017
12562

Roberto Alencar

Roberto Alencar
W
Pts: 3x0
ADCC WC Trials
99KG
SF
2017
12564

Nick Schrock

Nick Schrock
W
Pts: 4x0
ADCC WC Trials
99KG
F
2017
19116

J. Roy

W
Cross face
ADCC WC Trials
99KG
R1
2019
19119

V. Bonato

W
Outside heel hook
ADCC WC Trials
99KG
R2
2019
19122

E. Cruz

W
Inside heel hook
ADCC WC Trials
99KG
4F
2019
19127

Nick Schrock

Nick Schrock
W
RNC
ADCC WC Trials
99KG
3RD
2019
24244

Ryan Aitken

W
Referee Decision
NFC All Valley
ABS
4F
2020
24247

Josh Bowlin

W
Pressure
NFC All Valley
ABS
SF
2020
24248

Daishi Goto

W
Pts: 0x0, Adv
NFC All Valley
ABS
F
2020
26565

Jae McIntosh

W
Inside heel hook
Atlanta NGO
100KG
SF
2021
26566

Diego Ramalho

Diego Ramalho
W
Pts: 0x0, Adv
Atlanta NGO
100KG
F
2021
28921

Kyle Needham

W
Inside heel hook
ADCC EC Trials
99KG
R2
2021
28927

Brian Guevara

W
Pts: 10x0
ADCC EC Trials
99KG
R3
2021
28931

Michael Schweiger

W
RNC
ADCC EC Trials
99KG
4F
2021
31332

Joe Cashin

W
Outside heel hook
ADCC WC Trials
99KG
R1
2022
31337

Omar Kasdi

W
Inside heel hook
ADCC WC Trials
99KG
R2
2022
31342

Michael Pixley

W
Inside heel hook
ADCC WC Trials
99KG
8F
2022
31347

Stephen Martinez

W
Referee Decision
ADCC WC Trials
99KG
4F
2022
31349

Elder Cruz

Elder Cruz
W
Inside heel hook
ADCC WC Trials
99KG
SF
2022
31350

Mario Gonzalez

W
Inside heel hook
ADCC WC Trials
99KG
F
2022
42261

Zhandos Kuany.

W
Pts: 6x2
UWW World NG
92KG
RPC
2023
42262

Laky Levente

W
Kimura
UWW World NG
92KG
3RD
2023
43653

Sean McLeary

W
Straight ankle lock
ADCC ECTrials
99KG
R1
2023
43663

Byron Orton

W
Outside heel hook
ADCC ECTrials
99KG
R2
2023
43671

Daishi Goto

W
Triangle
ADCC ECTrials
99KG
8F
2023
43675

Adam Bradley

W
RNC
ADCC ECTrials
99KG
4F
2023
43676

Adrian Nez

W
Pts: 4x0
ADCC ECTrials
99KG
SF
2023
43678

Alex Grandy

W
Outside heel hook
ADCC ECTrials
99KG
F
2023
Paul Ardila-Ibarra Highlight (no-gi)