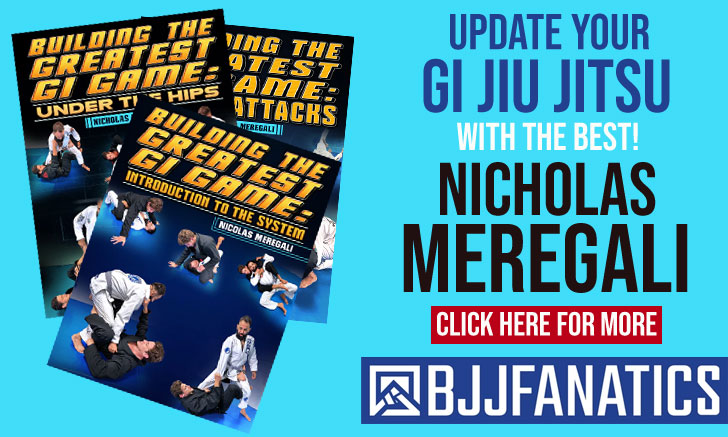 Yuri Hendrex is a jiu-jitsu black belt under Cicero Costha and Mardem Brito "Tubarão" as well as a representative of the PSLPB academy in this sport/martial art. Recognized as one of Brazil's top grappling prospects, Hendrex's reputation was conquered in São Paulo's tournament circuit, one of the most competitive tours in the world, during Yuri's colored belt career and later cemented as a professional, at the black belt level.
Yuri Hendrex Jiu-Jitsu
Full Name: Yuri Hendrex Assunção Soares
Nickname: N/A
Lineage: Carlos Gracie > Helio Gracie > Rickson Gracie > Marcelo Behring > Waldomiro Perez > Roberto Godoi > Marco Barbosa > Cicero Costha > Yuri Hendrex
Main Achievements:
1st Place IBJJF South American Championship (2020)
1st Place IBJJF South Brazilian Championship (2020)
Main Achievements (Colored Belts):
1st Place CBJJ Brazilian Nationals (2018 purple)
1st Place CBJJ Brazilian Nats NoGi (2018 brown)
1st Place CBJJE Brazilian Nationals (2017 / 2018 purple)
1st Place UAEJJF Abu-Dhabi World Pro (2018 purple)
1st Place IBJJF Sao Paulo Open (2019 brown)
1st Place IBJJF Sao Paulo BJJ Pro (2019 brown)
1st Place IBJJF Rio BJJ Pro (2017 purple)
1st Place UAEJJF Grand Slam, AD (2019 brown)
2nd Place IBJJF South Brazilian Championship (2017 purple)
Favorite Position/Technique: Open Guard
Weight Division: Peso Pluma (64,00 kg / 141.5 lbs)
Team/Association: Cicero Costha PSLPB
Yuri Hendrex Biography
Yuri Hendrex was born on April 06, 1996, in Macapá, a city located on the northern channel of the Amazon River, in the Brazilian state of Amapá.
As a child, Yuri was committed to football (soccer), playing both recreationally and competitively. His "bad temper" on the pitch led him to jiu-jitsu, an activity he started in the hope that martial arts would slow Hendrex down.
Coach Mardem Brito "Tubarão" was Hendrex's first instructor, tuition that started back in 2012 when Yuri was 14 years old. The young Brazilian felt immediately drawn to grappling, starting his competition career from the get-go. By the time he was a blue belt, Hendrex was already dedicating his full attention to the sport.
It was as a purple belt that Yuri met Cicero Costha when the famous PSLPB head instructor visited Macapá for a few workshops. With the CBJJE World Championship, held in São Paulo, coming up, coach Tubarão asked for two of his students – Yuri and Ayan Martins – to sleep at Cicero's gym during the time of the tournament. A request accepted by Costha.
From this initial connection, it did not take long for Hendrex to become a part of the PSLPB workgroup, soon moving to São Paulo, being promoted to brown and black belt by coach Cicero Costha, the latter in a ceremony that took place on December 4, 2020.
When competing Hendrex's black belt has an inscription: Ayan Martins. That is a homage to his former training partner and best friend, who past away in 2017. The two came to Cicero Costha's academy together from Macapá as purple belts and shared the same dreams.
Yuri Hendrex Grappling Record
55 WINS
BY POINTS


BY ADVANTAGES




BY SUBMISSION




BY DECISION




BY PENALTIES




BY DQ



22 SUBMISSIONS WINS
#86e620
Choke from back
27
6
21 LOSSES
BY POINTS


BY ADVANTAGES




BY SUBMISSION




BY DECISION




BY PENALTIES




BY DQ



1 SUBMISSION LOSSES
Yuri Hendrex Fight History
ID
Opponent
W/L
Method
Competition
Weight
Stage
Year
22549

Livio Ribeiro

Livio Ribeiro
L
DQ
South American
57KG
F
2019
23349

Cleber Sousa

Cleber Sousa
L
Americana
Curitiba SO
64KG
SF
2020
24653

Diogo Reis

Diogo Reis
L
Pts: 11x2
Grand Slam RJ
56KG
SF
2020
24657

Roiter Lima

Roiter Lima
L
Pts: 3x3
Grand Slam RJ
56KG
3RD
2020
26343

Oziel Carvalho

L
Pts: 4x4
SA Cont. Pro
56KG
4F
2021
28457

Oziel Santos

L
Pts: 2x1
Grand Slam RJ
56KG
4F
2021
29111

Rodney Barbosa

L
Pts: 4x4
BRA Qualifiers
56KG
SF
2021
29761

Bruno Eduardo

L
Referee Decision
ACB Worlds
ABS
4F
2021
30744

Bruno Azevedo

L
Pts: 4x0
Amsterdam Pro
69KG
SF
2022
31084

Kalel Santos

L
Pts: 11x2
Grand Slam LDN
56KG
RR
2022
32339

Lucas Pinheiro

Lucas Pinheiro
L
Pts: 7x0
Grand Slam AD
62KG
4F
2022
32345

Andrew Soares

L
Pts: 3x1
Grand Slam AD
62KG
3RD
2022
36296

Welerson Goncalves

Welerson Goncalves
L
Pts: 3x3
World Pro
56KG
4F
2022
36303

Welerson Goncalves

Welerson Goncalves
L
Pts: 8x4
World Pro
56KG
3RD
2022
38175

Zayed Alkatheeri

Zayed Alkatheeri
L
Pts: 2x2
AJPGD LDN
56KG
F
2023
38785

Omar Alswaidi

L
Points
Presidents Cup
61KG
SF
2023
39635

Zayed Alkatheeri

Zayed Alkatheeri
L
Pts: 2x2
ADGS ABD
56KG
F
2023
40213

Meyram Maquine

Meyram Maquine
L
Pts: 9x2
World Champ.
64KG
4F
2023
40553

Wagner Chrispim

L
Pts: 10x4
Grand Slam RJ
62KG
4F
2023
40558

Iago Chagas

L
Pts: 3x2
Grand Slam RJ
62KG
RPC
2023
42860

Andrew Soares

L
Pts: 2x1
ADGS Miami
62KG
F
2023
22544

N/A

W
Pts: 7x2
South American
57KG
R1
2019
22546

Juan Lopes

Juan Lopes
W
Pts: 5x0
South American
57KG
4F
2019
22548

Kaike Affonso

W
Pts: 6x2
South American
57KG
SF
2019
23252

Leo Alves

W
Toe hold
Sul Brasileiro
64KG
4F
2020
23254

Felipe Nacib

W
Botinha
Sul Brasileiro
64KG
SF
2020
23255

Lukete Silva

Lukete Silva
W
Referee Decision
Sul Brasileiro
64KG
F
2020
23347

Wesley Santos

W
Pts: 4x2
Curitiba SO
64KG
4F
2020
24647

Klaus Maine

W
Pts: 11x5
Grand Slam RJ
56KG
R1
2020
24648

Roiter Lima

Roiter Lima
W
Pts: 10x9
Grand Slam RJ
56KG
4F
2020
24656

Raul Marcello

W
Choke from back
Grand Slam RJ
56KG
RPC
2020
24892

Luciano Vieira

W
Choke from back
South American
57KG
SF
2020
26346

Jorge Nakamura

W
Pts: 5x0
SA Cont. Pro
56KG
RPC
2021
26347

Guilherme Mori

W
Pts: 4x3
SA Cont. Pro
56KG
3RD
2021
27088

Leandro Sousa

W
Pts: 7x2
AJP RJ Pro
62KG
4F
2021
27701

Samat Aitpanbet

W
Pts: 2x2
Grand Slam MSK
56KG
SF
2021
28023

Italo Frota

W
Botinha
Brasileiro
57KG
4F
2021
28026

Cleber Sousa

Cleber Sousa
W
Pts: 4x4, Adv
Brasileiro
57KG
SF
2021
28027

Welerson Goncalves

Welerson Goncalves
W
Pts: 6x2
Brasileiro
57KG
F
2021
28461

Mateus Pereira

W
Pts: 7x4
Grand Slam RJ
56KG
RPC
2021
29110

Andre Moura

W
Submission
BRA Qualifiers
56KG
4F
2021
29690

Carlos Uruena

W
Botinha
Teams Cup
N/A
RR
2021
29699

Oziel Santos

D
---
Teams Cup
N/A
RR
2021
29706

T. Alnuaimi

W
Botinha
Teams Cup
N/A
RR
2021
29715

H. Alblooshi

W
RNC
Teams Cup
N/A
RR
2021
29726

Welison Fernandes

W
Botinha
Teams Cup
N/A
RR
2021
29747

Marko Oikarainen

W
Clock choke
ACB Worlds
60KG
SF
2021
29766

Marko Oikarainen

W
Botinha
ACB World NG
60KG
4F
2021
29768

Bruno Ramos

W
RNC
ACB World NG
60KG
SF
2021
31083

Kalel Santos

W
Pts: 2x2
Grand Slam LDN
56KG
RR
2022
31085

Kalel Santos

W
Pts: 3x2
Grand Slam LDN
56KG
RR
2022
32344

Rodnei Barbosa

Rodnei Barbosa
W
Pts: 7x5
Grand Slam AD
62KG
RPC
2022
32817

Viki Dabush

W
Pts: 4x2
Hungary Pro
69KG
RR
2022
33909

Jonas Vasconcelos

W
Pts: 6x1
Grand Slam RJ
56KG
SF
2022
33910

Zayed Alkatheeri

Zayed Alkatheeri
W
Pts: 8x2
Grand Slam RJ
56KG
F
2022
34562

Samat Aitpanbet

W
Pts: 3x1
EU Cont Pro
56KG
RR
2022
34872

John Woodman

W
Pts: 9x0
England Pro
69KG
RR
2022
36301

Samat Aitpanbet

W
Pts: 4x1
World Pro
56KG
RPC
2022
36570

Igor Pereira

W
Choke from back
Balneario Open
64KG
F
2022
36613

Adolfo Neto

W
Choke from back
Brasilia Open
64KG
SF
2022
36614

Glaucio Rosa

W
Choke from back
Brasilia Open
64KG
F
2022
36951

Domash Etezov

W
Pts: 3x3, Pen
ACB World
65KG
SF
2022
36962

Domash Etezov

W
Pts: 6x5
ACB World NG
65KG
4F
2022
38172

David Santos

W
Pts: 8x1
AJPGD LDN
56KG
4F
2023
38174

Jonas Andrade

Jonas Andrade
W
Pts: 1x0
AJPGD LDN
56KG
SF
2023
38775

T. Alnuami

W
Pts: 2x2, Adv
Presidents Cup
62KG
RR
2023
39383

Guilherme Cordeiro

W
Pts: 5x1
SA Cont Pro
62KG
RR
2023
39634

Marko Oikarainen

W
Pts: 3x0
ADGS ABD
56KG
SF
2023
40212

Wesley Santos

W
Pts: 2x0
World Champ.
64KG
8F
2023
40549

Welerson Goncalves

Welerson Goncalves
W
Pts: 7x2
Grand Slam RJ
62KG
R1
2023
40910

Renan Freitas

W
Submission
Brazil Nat Pro
62KG
F
2023
41369

Rafael Gomez

W
Armbar
NA Cont. Pro
62KG
SF
2023
41371

Enrique Guerrero

W
Submission
NA Cont. Pro
62KG
F
2023
42401

Julio Coello

W
Choke from back
Peru Nat Pro
69KG
SF
2023
42402

Jean Gomes

W
Botinha
Peru Nat Pro
69KG
F
2023
42406

Jean Gomes

W
Botinha
Peru Pro NG
69KG
F
2023
42857

Malachi Edmond

Malachi Edmond
W
Pts: 6x6
ADGS Miami
62KG
4F
2023