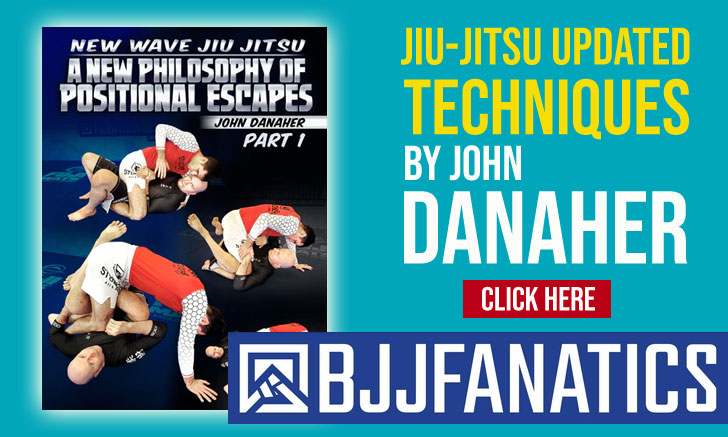 Roberto Traven was one of the top jiu jitsu practitioners at turn of the millennium. A black belt under Romero "Jacaré" Cavalcanti, Traven conquered some of the most prestigious tournaments of his time such as the Brazilian Nationals, the Mundial and the ADCC. Roberto has also had a relevant career as a coach having taught alongside Muzio de Angelis in Rio de Janeiro, moving to the USA at a later stage to coach and compete in MMA.
Roberto Traven Jiu Jitsu
Lineage: Mitsuyo Maeda > Carlos Gracie > Helio Gracie > Rolls Gracie > Romero Cavalcanti > Roberto Traven
Main Achievements (BJJ):
ADCC Champion (1999 absolute);
2x World Champion (1999, 1998);
Brazilian National Champion (1995);
3x Brazilian Teams National Champion (1995, 1996, 1999);
2x Pan American Champion (2006 senior, 2010 senior II);
Favourite Position: N/A
Weight Division: Pesadissimo (over 100kg/221lbs)
Team/Association: Traven BJJ (formerly with Alliance)
Important DVD releases:
Roberto Traven Biography
Roberto Traven was born in on the 16th of September 1968 in Rio de Janeiro, Brazil. Though he was a sporty person growing up, it took him 16 years to find Jiu Jitsu, but straight away he picked up tuition with one of the most highly decorated coaches of all time, Romero Cavalcanti AKA "Jacaré". His natural ability for BJJ was clear from the get-go and the fact that he was obstinate made a recipe for a good fighter. Training 3 times per day alongside other historical figures such as Fabio Gurgel, Leo Vieira, Jamelão and many others, Traven managed to reach the grade of black belt within 4 years, an almost record breaking time frame in BJJ.
Traven started coaching at the "Academia Strike", and soon pulled out one of his students, Muzio de Angelis, to help him with the classes. The team grew strong, but the venue ended closing in 1997. Roberto Traven did not give up and he re-opened his academy, this time making his former student, Muzio,  his associate naming the team "Academia Muzio & Traven".
Having started his MMA career in the United States in 1996 (UFC 11), Roberto Traven started seeing more and more of US territory as the years went by. Understanding that America had a great potential for jiu-jitsu, Roberto decided to leave the "Muzio & Traven" partnership a few years after he began it, and moved for good to the US.
Though his once promising MMA career died down after the turn of the millennium, due to a series of losses, Traven's career as a BJJ instructor blossomed with several students, having also graduated some of the American students with the grade of black belt.
Roberto Traven Grappling Record
11 WINS
BY POINTS


BY ADVANTAGES




BY SUBMISSION




BY DECISION




BY PENALTIES




BY DQ



1 SUBMISSION WINS
3 LOSSES
BY POINTS


BY ADVANTAGES




BY SUBMISSION




BY DECISION




BY PENALTIES




BY DQ



1 SUBMISSION LOSSES
Roberto Traven Fight History
ID
Opponent
W/L
Method
Competition
Weight
Stage
Year
336

Jeff Monson

L
Pts: 3x0
ADCC
99KG
4F
1999
560

Marcio Cruz

Marcio Cruz
L
Points
ADCC
ABS
R1
2001
859

Jefferson Moura

Jefferson Moura
L
Triangle
World Champ.
94KG
4F
2003
237

Roberto Godoi

Roberto Godoi
W
N/A
World Champ.
O100KG
4F
1998
238

Otavio Duarte

W
Pen
World Champ.
O100KG
SF
1998
240

John Machado

W
Pts: 10x0
World Champ.
O100KG
F
1998
297

Minotauro Nogueira

Minotauro Nogueira
W
Points
World Champ.
O100KG
4F
1999
298

Andre Marques

W
N/A
World Champ.
O100KG
NA
1999
331

Jurie Rachel

W
Submission
ADCC
99KG
R1
1999
360

F. Capoane

W
Pts: 2x0
ADCC
ABS
R1
1999
365

Luis Roberto

W
Pts: 6x0
ADCC
ABS
4F
1999
369

Garth Taylor

Garth Taylor
W
Pts: 5x0
ADCC
ABS
SF
1999
370

Hayato Sakurai

W
Pts: 2x0
ADCC
ABS
F
1999
855

Charles Faria

W
Points
World Champ.
94KG
R1
2003