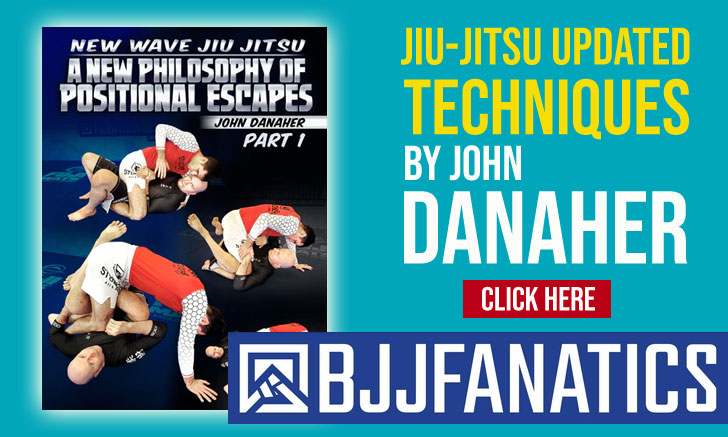 Vitoria Vieira is a jiu-jitsu black belt under Flávio Soldado, who worked extensively with coach Júlio César Pereira while representing GF Team in the sport's global circuit. Vieira is widely regarded as one of the top lightweights of her generation, a reputation earned while competing as a brown belt on the International Brazilian Jiu-Jitsu Federation (IBJJF) league, a time when Vitoria conquered the World Championships and the Brazilian Nationals as well as a bronze medal in the South American Championship.
Vitoria Vieira Jiu-Jitsu
Full Name: Vitoria Carollina Araujo Vieira
Nickname: "Vi" which is short for Vitoria.
Lineage: Luis França > Oswaldo Fadda > Monir Salomão > Júlio César Pereira > Flávio Soldado > Vitoria Vieira
Main Achievements:
1st Place AJP Guarapari Pro (2022**)
Main Achievements (Colored Belts):
1st Place IBJJF World Championship (2021 brown)
1st Place CBJJ Brazilian Nationals (2021** brown)
1st Place CBJJ Brazilian Nationals NOGI (2019 purple)
1st Place CBJJ Brazilian Team Nationals (2019 purple)
1st Place CBJJO World Cup (2021 brown)
2nd Place IBJJF South American Championship (2019 purple)
3rd Place IBJJF World Championship (2021* brown)
3rd Place IBJJF South American Championship (2021 brown)
Favorite Position/Technique: Well-rounded
Weight Division: Peso Leve (64 kg / 141.5 lbs)
Team/Association: GF Team
Vitoria Vieira Biography
Vitoria Vieira was born on June 10, 1999, in the West Zone of Rio de Janeiro, where she was raised.
Sports and physical activities became a big part of Vieira's upbringing early on, through recreational endeavors such as swimming and skating, as well other, more serious ventures, such volleyball, judo, and even dancing, which Vitoria played competitively.
Although invested in dancing, Vitoria's mother believed she was more of a fighter than a dancer and convinced Vieira to try a jiu-jitsu class in May 2014. As it turned out, Vieira's mother was correct as her young daughter immediately felt a strong connection with the sport.
Vitoria started training jiu-jitsu at a GF Team affiliate, GFT Taquara, with instructor Flávio "Soldado", her coach from white to black belt. Although always a student of coach Soldado, as she gained an interest in the competitive side of jiu-jitsu, Vieira started also attending Júlio César's workgroup in Meier. César, the head coach of the GF Team professional squad.
After earning many important medals as a brown belt, in December 2021, coach Flávio Soldado promoted Vitoria Vieira to black belt. A promotion that was undertaken with the full approval of Júlio César.
Vitoria Vieira Grappling Record
35 WINS
BY POINTS


BY ADVANTAGES




BY SUBMISSION




BY DECISION




BY PENALTIES




BY DQ



17 SUBMISSIONS WINS
#d1212a
Arm in Ezekiel
6
1
#fad11b
Choke from back
6
1
16 LOSSES
BY POINTS


BY ADVANTAGES




BY SUBMISSION




BY DECISION




BY PENALTIES




BY DQ



7 SUBMISSIONS LOSSES
#d1212a
Bow and arrow
14
1
#224aba
Straight ankle lock
14
1
Vitoria Vieira Fight History
ID
Opponent
W/L
Method
Competition
Weight
Stage
Year
30434

Gabriela Fechter

L
Pts: 0x0, Pen
ADCC BR2 Trials
60KG
4F
2022
31187

Nathalie Ribeiro

L
Pts: 3x2
Grand Slam LDN
62KG
SF
2022
31190

Ffion Davies

Ffion Davies
L
Submission
Grand Slam LDN
62KG
RPC
2022
31946

Gabrieli Pessanha

Gabrieli Pessanha
L
Choke
Rio Fall Open
ABS
SF
2022
31980

Natalia Zumba

L
Kneebar
Rio Fall NGO
71KG
F
2022
32218

Nathalie Ribeiro

L
Pts: 4x0
Brasileiro
64KG
F
2022
33079

Ffion Davies

Ffion Davies
L
Bow and arrow
World Champ.
64KG
4F
2022
33499

Ffion Davies

Ffion Davies
L
Armbar
RAW 2
66KG
SPF
2022
35753

Sabrina Gondim

L
Pts: 0x0, Adv
South American
64KG
F
2022
36285

Brigida F.

L
Pts: 1x0
WP Qualifier
62KG
RR
2022
39458

V. Cabral

L
Pts: 2x1
SA Cont Pro
62KG
R1
2023
39619

Sabrina Ataide

L
Pts: 3x2
Brasileiro
64KG
4F
2023
40437

Brianna Ste-Marie

Brianna Ste-Marie
L
Wristlock
World Champ.
64KG
4F
2023
42983

Larissa Martins

L
Pts: 1x1
ADGS Miami
62KG
SF
2023
43325

Jaine Fragoso

L
Straight ankle lock
NoGi Pan
61KG
SF
2023
44928

Chayse Diekema

Chayse Diekema
L
Pts: 9x0
Nashville FO
ABS
RR
2023
29956

Rayla Melo

W
Pts: 2x1
Guarapari Pro
62KG
SF
2022
29957

Leticia Wambier

W
Arm in Ezekiel
Guarapari Pro
62KG
F
2022
29959

Leticia Wambier

W
Choke from back
Guarapari Pro
ABS
SF
2022
30433

Raphaella Amorim

W
Armbar
ADCC BR2 Trials
60KG
8F
2022
31181

Yasmin Pessanha

W
Pts: 11x0
Grand Slam LDN
62KG
R1
2022
31185

Luciane Silva

W
Referee Decision
Grand Slam LDN
62KG
4F
2022
31940

Pollyana Ferreira

W
Armbar
Rio Fall Open
69KG
RR
2022
31945

Natalia Zumba

W
Pts: 0x0, Adv
Rio Fall Open
ABS
4F
2022
33074

Hannah Rauch

W
Pts: 2x0
World Champ.
64KG
8F
2022
33346

Thayana Bandeira

W
DQ
Rio WO
64KG
SF
2022
34356

Thaynara Ferreira

W
Pts: 4x2
Brasileiro NoGi
64KG
SF
2022
34357

Daiana Torquato

W
Pts: 0x0, Pen
Brasileiro NoGi
64KG
F
2022
36279

Ludmila Fiori

W
Submission
WP Qualifier
62KG
RR
2022
36283

Gabriela Barreto

W
Pts: 2x0
WP Qualifier
62KG
RR
2022
37127

Leticia Wambier

W
Submission
Guarapari Pro
62KG
RR
2023
37128

Leticia Wambier

W
Submission
Guarapari Pro
62KG
F
2023
38081

Melissa Cortes

W
Pts: 20x0
Curitiba SMO
64KG
SF
2023
38083

Maynne Correa

W
RNC
Curitiba SMO
64KG
F
2023
38160

Suellen Desterro

W
Armbar
Curitiba SMNGO
ABS
SF
2023
38635

Jaine Fragoso

W
Armbar
Rio Fall Open
64KG
SF
2023
38696

Geordania Vieira

W
RNC
Rio Fall NGO
67KG
F
2023
38698

Roberta Ribeiro

W
Pts: 2x0
Rio Fall NGO
ABS
SF
2023
38700

Izabel Seki

W
RNC
Rio Fall NGO
ABS
F
2023
39450

Vitoria Cabral

W
Pts: 6x0
SA Cont Pro
ABS
4F
2023
39452

Eliana Carauni

Eliana Carauni
W
Pts: 14x0
SA Cont Pro
ABS
SF
2023
40432

Emily Fernandez

Emily Fernandez
W
Pts: 2x0
World Champ.
64KG
8F
2023
40712

Franciele Nascimento

W
Armbar
Grand Slam RJ
62KG
R1
2023
40714

Beatriz Mendonca

W
Armbar
Grand Slam RJ
62KG
4F
2023
40717

Julia Alves

Julia Alves
W
Referee Decision
Grand Slam RJ
62KG
SF
2023
40718

Maria Luisa

W
Toe hold
Grand Slam RJ
62KG
F
2023
42980

Randryely S.

W
Pts: 7x0
ADGS Miami
62KG
4F
2023
42986

Jaine Fragoso

W
Armbar
ADGS Miami
62KG
RPC
2023
42987

Randryely S.

W
Pts: 10x0
ADGS Miami
62KG
3RD
2023
44927

Chayse Diekema

Chayse Diekema
W
Armbar
Nashville FO
64KG
F
2023
44946

Janine Mutton

W
Pts: 2x0
Nashville FNGO
67KG
F
2023