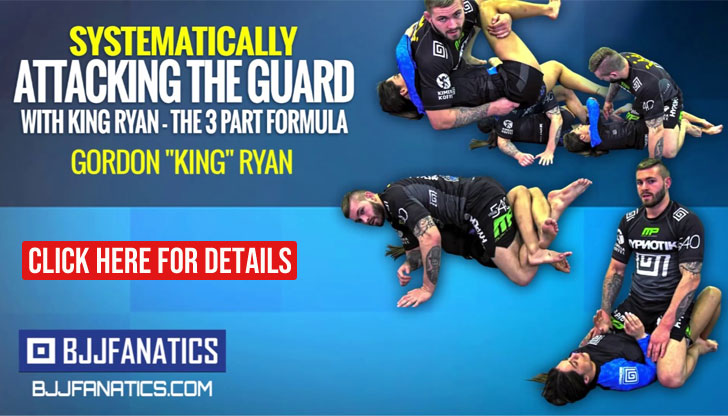 The biggest gi jiu-jitsu tournament of the year has arrived! This weekend, grappling's biggest stars will battle for the most coveted medal in the sport, that of the International Brazilian Jiu-Jitsu Federation (IBJJF) World Championships, an event that will take place in Long Beach, California, and will be streamed by FloGrappling.
As per usual, the allure of the IBJJF called upon an army of black belt experts who have stacked every single weight bracket of the black belt division. In the segment here presented, we will introduce our readers to a few athletes who – we feel – could shake up their respective divisions. Challengers you won't see on any frontrunner lists floating on the internet, but who pose a real threat to a spot on the podium steps of the Walter Pyramid this weekend. Without further ado, here are our Top 5 Dark Horses picks for the adult black belt division.
2023 IBJJF MUNDIAL DARK HORSES
JONATA GOMES (featherweight)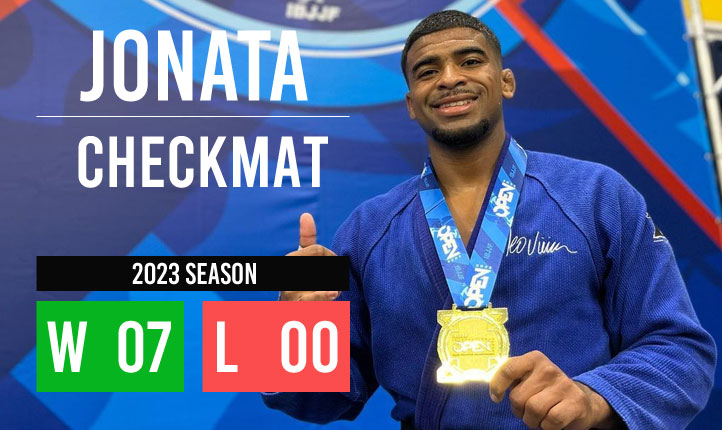 Traditionally a lightweight competitor, Gomes attempted a shot at featherweight at the 2022 World Championships, though a last-minute health issue sidelined the Checkmat standout from the tournament. This year, the Rio de Janeiro native opted for another weight cut and seems ready to make some waves in, arguably, the toughest division in the whole tournament.
Much like his younger brother, Jansen Gomes, Jonata is incredibly hard to score on and a solid tactician with well-rounded skills. "Bê" also has wins over big names in the sport such as Daniel Sathler, Josh Cisneros, Johnny Tama, Diego Sodre, Rani Yahya, and Joao "Bisnaga" Mendes, to mention a few.
Fighting against Gomes' chances of a spot on the podium is an insane line-up of talent. Just to make it through to the semi-finals, Jonata will likely have to beat the 2022 worlds bronze medal (gi & no-gi) Daniel Maira, 2x IBJJF Pan medalist Richar Nogueira, and former World Champion Fabricio Andrey.
MAURICIO OLIVEIRA (middleweight)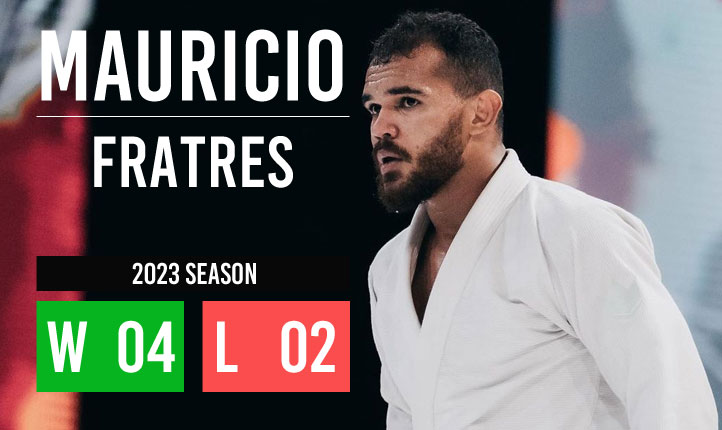 Despite, at this moment, lacking in name recognition when compared to the bigger figures in the tournament, Mauricio Oliveira is one of the top talents in the sport. Someone who is destined for higher ground but is in need of just a little bit of luck to become a major star of the IBJJF circuit.
Even though he is an undeniable talent, Oliveira has only competed in 4 events in 2 years, low numbers for a professional grappler. Part of this lack of activity is down to a serious knee injury that took him out of the game for nearly 1 year.
Against, Mauricio's chances are his lack of tune-up events and the fact that he has swapped teams a few times in the past 3 years. Nevertheless, when he is switched on, Mauricio Oliveira is an undeniable force as his wins over Mica Galvao, Marcos Petcho, Roberto Cyborg, and Claudio Calasans, would attest. He has competed in the medium-heavyweight division most of his life, with this being his first appearance as an 82-kilogram athlete in the IBJJF since 2019, a sign of his commitment to the gold medal.
CATRIEL OLIVEIRA RODRIGUES (heavyweight)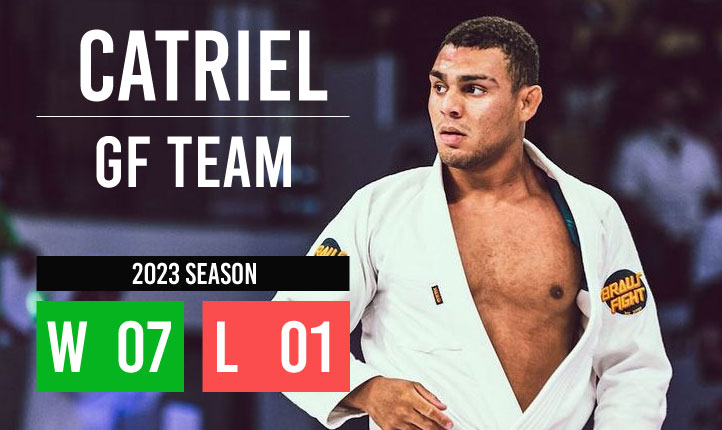 After the success story of Zayed Alkatheeri, in comes another athlete forged in the AJP circuit with big ambitions for an IBJJF world title. Mostly known as an 88-kilogram competitor, Catriel is making his IBJJF World Championship black belt debut at heavyweight (94kg), a division that is as deep as they come.
Despite his tremendous success under the AJP ruleset, Catriel is still an enigma playing for 10 minutes and with very different guidelines from those he is accustomed to. Nevertheless, Catriel Oliveira Rodrigues holds all the tools for a successful campaign. He is powerful, technical, strategic, and well-rounded. Also, if we were to disregard two 2 losses to a teammate (Marcos Carrozino), Oliveira is on a 31-match winning streak in which he holds victories over big names such as Bruno Lima, Lucas Lira, Renato Cardoso, Charles Negromonte, to name a few. A very solid challenger.
JULIA ALVES (lightweight)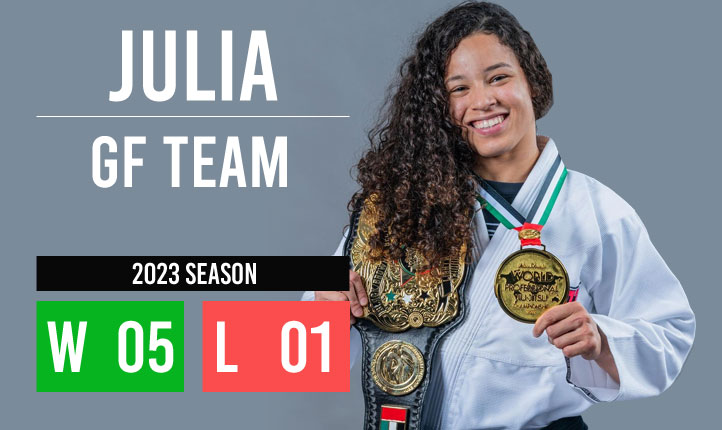 Much like Catriel Oliveira Rodrigues (above) Alves was built under the AJP ruleset and may be less familiar to IBJJF fans for that reason. What she lacks in name recognition she makes up for with an incredible track record of 29-1 at the black belt level and a 58% submission rate.
Alves competed at the Mundial last year as a brown belt, taking home a gold medal. Although this will be her debut at an IBJJF Grand Slam event as a black belt, Julia has, successfully, tested the waters under this 10-minute ruleset at the Rio Open and currently holds wins over big names of this league in Gabriela Pereira, Maria Claudia, Emily Fernandez, Jessica Caroline, and Fernanda Figueira.
Against Alves is the fact that she is not one of the top seeds here and will have to face very serious opposition to reach the podium. Arguably one of the toughest sides of the lightweight brackets, with none other than Ffion Davies and Maria Claudia on her very first two rounds, before getting to the podium stages.
ALEF BRITO (lightweight)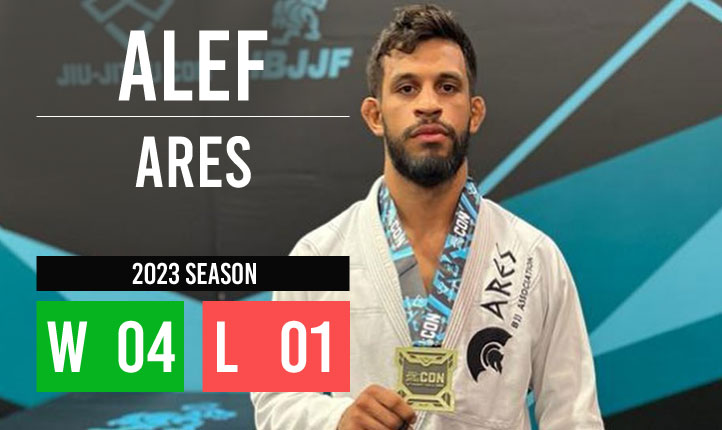 An athlete with a wealth of talent that has run a bit "hot-and-cold" since reaching the pro level is Alef Brito, who is yet to surpass a 4-match winning streak over the past 3 years. On paper, he may not look like a serious challenger to one of the toughest weight classes in the sport, but wait, hear us out. Much of Brito's inconsistent career has been down to a few unfortunate injuries and the Ares athlete appears to be ready to finally establish himself as one of the big players in the 76-kilo division.
The quality of Brito's athleticism is unquestionable, holding wins over Pablo Lavaselli, Pedro Veras, Tommy Langaker, Paulo Gabriel, Jonata Gomes, etc. Alef is a well-rounded competitor, who plays well from his guard and passing, though he does tend to find himself in more 50/50 battles than we, the fans, would like to see. Nevertheless, the Ares competitor has the talent to be a disruptor in this division after going 1-1 at this year's Pan American Championship.