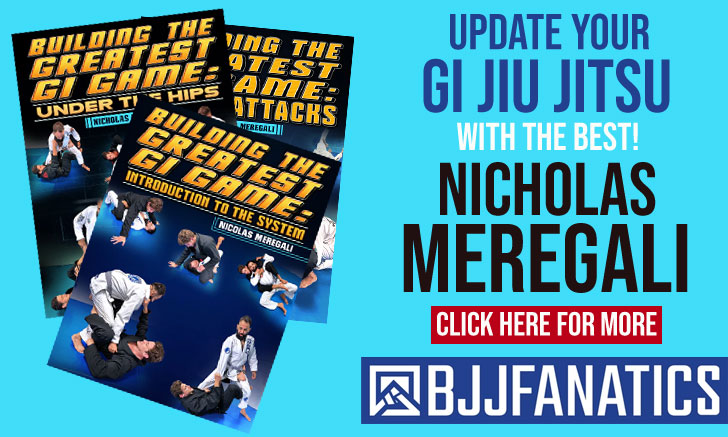 JUNE 06, 2023, LONG BEACH, CALIFORNIA. Yesterday was "brown belt day" at the International Brazilian Jiu-Jitsu Federation (IBJJF) World Championship, the sport's most important tournament of the year.
As aforementioned, this was the day for the sport's future stars to shine. Historically, nearly all brown belt divisions' world champions have developed into top-tier athletes in the black belt category. Marcus Buchecha, Roger Gracie, Nicholas Meregali, Diego Pato, Victor Hugo, the Ruotolo Brothers, Mikey Musumeci, all came through in this tournament to become icons of the sport, as such, much weight is carried in this trophy, even in the amateur ranks.
The first name to take into account from yesterday is Shay Montague, a unique athlete in our sport whose talent and story we reported on earlier this year (read it here). To conquer the only medal he was missing from the major trophies on the IBJJF calendar this brave Scotsman had to overcome the most significant roosterweight division we have ever seen at a brown belt world championship with 24 competitors. Although Shay had many worthy challenges on the mats, none could overcome, arguably, the stickiest guard in the roosterweight division. Outstanding bottom work by Montague with which he overcame adversity and even scored a baratoplata submission for good measure.
In the lightweight division, AOJ's Cole Abate made it look easy. Although he was recognized as the favorite from the start, the North American competitor was truly in a class of his own in this category, which makes us very hopeful to see this young prodigy perform in the black belt division, very soon.
Another very important brown belt to take away from this tournament's male category was Rayron Gracie, the most significant member of the historic Gracie Family currently competing on the global tour. Incredibly talented, Rayron has been one of the main figures in the colored belt divisions for a while but was still lacking a major IBJJF brown belt title this year. That came yesterday. The Gracie has been training with grappling's GOAT, Roger Gracie, in London, England, for a while and it showed. In Roger Gracie style, this was a calm, composed, almost stoic performance by Rayron who took gold in the absolute and silver in his weight class. Rayron saw himself on the losing end of a few matches at the start but handled the scoreboard perfectly, always looking for openings to turn things around without losing his cool, and turn it around he did.
In the female division, AOJ's roosterweight Shelby Murphey kickstarted the tournament with another gold medal. After winning the event twice as a purple belt the 19-year-old was seen as the favorite here and she confirmed that pole position stance with 3 fairly easy wins, 2 by sub and 1 by a comfortable points lead, receiving her black belt on the podium from her coach, Guilherme Mendes.
The star of the moment in the female brown belt division, however, was double gold medalist Kauane Ramos of Fight Sports. After a bronze medal in last year's tournament at this level, the Brazilian came very prepared to the Mundial, physically and mentally, outgassing and overpowering her opponents with a grinding style of jiu-jitsu.
Another interesting story out of this category was Fight Zone London's (UK) Laura Sieradzan. Originally from Poland, Laura received her brown belt merely 3 days before the tournament but showed she was very well prepared for this step up in competition by beating her 4 opponents and taking home a gold medal with one submission and three matches won on points (9×2, 5×0, and 3×0).
Brown Belt Male Medal Tally
7x DreamArt (2 gold)
6x CheckMat (0 gold)
4x Atos (4 gold)
3x Gracie Barra (0 gold)
2x Renzo Gracie (1 gold)
2x Qatar / Vision (0 gold)
1x ECJJA (1 gold)
1x AOJ (1 gold)
1x Cicero Costha (0 gold)
1x Kronos (0 gold)
1x Ares (0 gold)
1x Six Blades (0 gold)
1x R1NG (0 gold)
1x Rodrigo Vaghi (0 gold)
1x Brea Jiu-Jitsu (0 gold)
MALE / ROOSTER
#1 Shay Montague (ECJJA)
#2 Everton Teixeira (Qatar / Vision)
#3 Bruno Cordeiro Sena (Kronos)
#3 Mateus Porto (Gracie Barra)
MALE / LIGHT-FEATHER
#1 Kevin Mascarenhas Alencar (DreamArt)
#2 Jefferson Fagundes (Cicero Costha)
#3 Giovanny do Nascimento (CheckMat)
#3 Rerisson Gabriel (CheckMat)
MALE / FEATHER
#1 Marco Mendes Brito (DreamArt)
#2 Guilherme Fernandes (DreamArt)
#3 Akira Yano (Ares)
#3 Cleison Gabriel (CheckMat)
MALE / LIGHT
#1 Cole Abate (AOJ)
#2 Mateus Coelho (DreamArt)
#3 Gabriel Amorim (Six Blades)
#3 Karl Pegers (CheckMat)
MALE / MIDDLE
#1 Rafael Silveira Borges (Atos)
#2 Gabriel Galvão (DreamArt)
#3 Heitor Senra (R1NG)
#3 Mahmoud M Jabr (Rodrigo Vaghi)
MALE / MEDIUM-HEAVY
#1 Alehander Mariano (Atos)
#2 Nolan Stuart (Brea Jiu-Jitsu)
#3 Pedro Silva de Souza (DreamArt)
#3 Jose Jurema (CheckMat)
MALE / HEAVY
#1 Luccas Lira (Atos)
#2 Gabriel Ribeiro (DreamArt)
#3 Gabriel Brod (Gracie Barra)
#3 Pedro Rubim (GF Team)
MALE / SUPER-HEAVY
#1 Nicholas Maglicic (Atos)
#2 Rayron Gracie (Renzo Gracie)
#3 Robson Chaves (Alliance)
#3 Windson Torres (CheckMat)
MALE / ULTRA-HEAVY
#1 Helder Rodrigues Júnior (Fratres)
#2 Leon Mendonça (Qatar / Vision)
#3 Eldeson Silva (Nova União)
#3 Nsima Abasi Inyang (Cassio Werneck)
MALE / OPEN CLASS
#1 Rayron Gracie (Renzo Gracie)
#2 Gabriel Brod (Gracie Barra)
#3 Eldeson Silva (Nova União)
#3 Windson Torres (CheckMat)
Brown Belt Female Medal Tally:
6x Checkmat (1 gold)
4x Qatar BJJ / Vision (1 gold)
4x GF Team (0 gold)
3x DreamArt (1 gold)
2x Fight Sports (2 gold)
2x LEAD (1 gold)
2x Atos (1 gold)
2x Brea Jiu-Jitsu
2x Fratres (0 gold)
1x AOJ (1 gold)
1x Unity
1x Abmar Barbosa
1x Double Five
1x Carlson Gracie Team
FEMALE / ROOSTER
#1 Shelby Murphey (AOJ)
#2 Rawanna Dasilva (DreamArt)
#3 Barbara Souza (GF Team)
#3 Erika Machado (Qatar BJJ / Vision)
FEMALE / LIGHT-FEATHER
#1 Abbigayle Pontes (LEAD BJJ)
#2 Bianca Giannini (GF Team)
#3 Scout Pereira (Carlson Gracie Team)
#3 Vitória de Assis (Double Five)
FEMALE / FEATHER
#1 Maria Pinto (Atos)
#2 Emily Pakulski (Unity)
#3 Astrid Scholin (CheckMat)
#3 Randryely Souza (Qatar BJJ / Vision)
FEMALE / LIGHT
#1 Heloysa Oliveira
#2 Elizabeth Huang (Abmar Barbosa)
#3 Giovanna Leite (Fratres)
#3 Leilani Bernales (Fight Sports)
FEMALE / MIDDLE
#1 Brígida Carvalho (Qatar BJJ / Vision)
#2 Rebeca de Lima (GF Team)
#3 Brittney Johnson (Atos)
#3 Kamilla Kelly (Fratres)
FEMALE / MEDIUM-HEAVY
#1 Laura Sieradzan (CheckMat)
#2 Salla Simola (Hilti)
#3 Debora Alves (Qatar BJJ / Vision)
#3 Kennedy Paige (CheckMat)
FEMALE / HEAVY
#1 Maria Carolina Barón Vicentini (DreamArt)
#2 Nia Blackman (CheckMat)
#3 Gonçala Moreira (LEAD)
#3 Letícia dos Santos (GF Team)
FEMALE / SUPER-HEAVY
#1 Kauane Ramos (Fight Sports)
#2 Michelle Dunchus (Brea Jiu-Jitsu)
#3 Emily Eyles (Brasa CTA)
#3 Erin Quillen (CheckMat)
FEMALE / OPEN CLASS
#1 Kauane Ramos (Fight Sports)
#2 Michelle Dunchus (Brea Jiu-Jitsu)
#3 Nia Blackman (CheckMat)
#3 Maria Carolina Barón Vicentini (DreamArt)