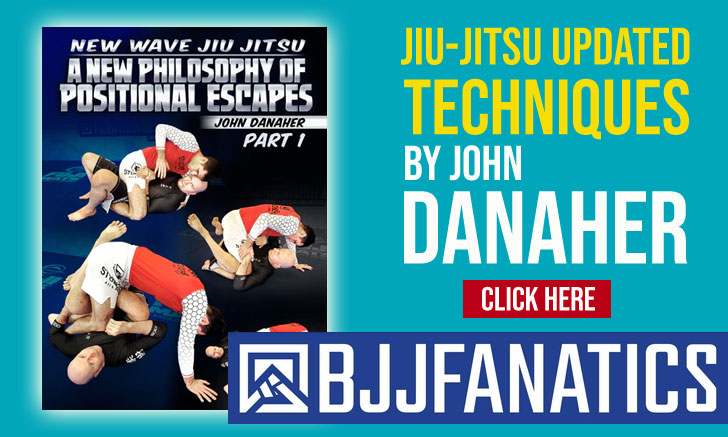 The UAEJJF's Abu Dhabi Grand Slam Tour reached its final destination on the 19th of March, 2016 in London England. The Grand Slam pushed for the professionalism in the sport, and this was shown by the federation, holding no expenses with the event being run in the prestigious Excel venue, while spending 100's of thousands of dollars in the tournament's decor and athlete prizes.
The London Grand Slam was hoping to gather 1000's of competitors from around the world, unfortunately (and although the Grand Slam had been scheduled since early 2015) the IBJJF chose to run the Pan American on the same weekend, overshadowing what could have been one of the best tournaments of the year and a great moment for European jiu jitsu. Even so, the event gathered a few high end athletes such as Jackson Sousa, Erberth Santos, Alan "Finfou", Lúcio "Lagarto", Ricardo Evangelista, Tayane Porfirio and a few others.
In the purple belt division the Europeans showed how much jiu jitsu has evolved in the old continent, with amazing battles. From those battles, two men stood out. They were Maciej Surma of Gracie Barra Poland in the 94kg division, and Muujig Altantugs of Roger Gracie academy (69kg). Both had shown their worth at the European Open earlier this year, and proved their favouritism with strong performances.
In the brown belt division Adam Wardzinski once again showed his very technical jiu jitsu with eye pleasing performances and a guard that will be sure to cause havoc to many black belts, once he gets there. Also in the brown belt division, Samatha Cook of Checkmat proved her technique is in tip-top shape with another impressive showing, winning the mixed category (brown/black).
Alliance Rio de Janeiro's Tayane Porfirio, who is quickly becoming the new "super star" in women's jiu jitsu, steamrolled both her weight division and the absolute.
Below are the results male black belt adult divisions:
62kg champion: Rodnei Barbosa
69kg champion: Tiago Bravo
77kg champion: Alan "Finfou"
85kg champion: Charles Negromonte
94kg champion: Erberth Santos
+94kg champion: Ricardo Evangelista
Absolute champion: Ricardo Evangelista
| WIN | LOSS | METHOD | WEIGHT | ROUND |
| --- | --- | --- | --- | --- |
| Erberth Santos | Andre Campos | 0x0 (adv 1x0) | ABS | 1/4F |
| R. Evangelista | Bruno Matias | 0x0 (adv 1x0) | ABS | 1/4F |
| Jackson Sousa | Lucio Rodrigues | 2x2 (adv 1x0) | ABS | 1/4F |
| Erberth Santos | Max Carvalho | Armbar | ABS | SF |
| R. Evangelista | Jackson Sousa | WO (injury) | ABS | SF |
| R. Evangelista | Erberth Santos | Choke | ABS | F |
| Michel Tavares | Jordy Peute | n/a | 62KG | 1/4F |
| Rodnei Barbosa | Michel Tavares | 0x0 (adv 1x0) | 62KG | SF |
| Wojciech Piekut | Enrique Villasenor | Triangle | 62KG | SF |
| Michel Tavares | Enrique Villasenor | 6x2 | 62KG | 3RD |
| Rodnei Barbosa | Wojciech Piekut | 2x0 | 62KG | F |
| Max Campos | Ashley Williams | Points | 69KG | 1/4F |
| Tiago Bravo | David Younan | 6x2 | 69KG | SF |
| Max Campos | Sergio Calderon | Points | 69KG | SF |
| Tiago Bravo | Max Campos | 2x2 | 69KG | F |
| Alan Finfou | Bruno Amorim | 6x0 | 77KG | SF |
| Pedro Fernandes | Ross Nichols | 2x0 | 77KG | SF |
| Ross Nichols | Bruno Amorim | 0x0 (adv 1x0) | 77KG | 3RD |
| Alan Finfou | Pedro Fernandes | Choke | 77KG | F |
| Max Carvalho | Calderon | 2x2 (Adv) | 85KG | 1/4F |
| Victor Estima | Arturo Salas | 0x0 (Adv 1x0) | 85KG | 1/4F |
| Max Carvalho | Gareth Neale | Points | 85KG | SF |
| C. Negromonte | Max Carvalho | Armbar | 85KG | F |
| Jackson Sousa | Nelton Pontes | 5x2 | 94KG | 1/4F |
| Faisal AlKitbe | Max Wisniewski | 0x0 (adv 1x0) | 94KG | SF |
| Erberth Santos | Jackson Sousa | 2x2 (adv) | 94KG | SF |
| Max Wisniewski | Jackson Sousa | Straight ankle lock | 94KG | 3RD |
| Erberth Santos | Faisal AlKitbe | Choke from back | 94KG | F |
| Lucio Rodrigues | Bruno Matias | Choke from back | O94KG | 1/4F |
| Lucio Rodrigues | Luke Costello | 5x2 | O94KG | SF |
| Andre Campos | Luke Costello | 2x0 | O94KG | 3RD |
| R. Evangelista | Lucio Rodrigues | 2x0 | O94KG | F |