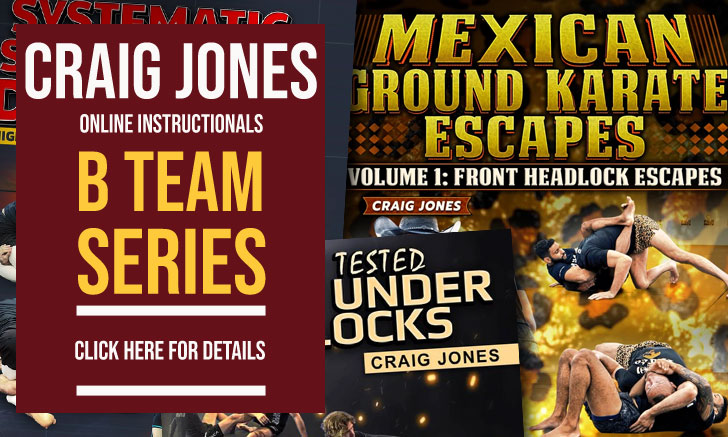 The 2015 Abu Dhabi World Pro truly delivered! Amazing fights and a free broadcast, the fans couldn't ask for much more. The tournament ran smoothly, on time and the competitors were on point, showing a fast paced jiu jitsu, a necessity due to the shorter time limit enforced by the UAEJJ federation.
From all the fighters on deck, one truly stood out from the rest, that was Mackenzie Dern.If the daughter of "Megaton" Dias had impressed in her weight division, defeating the legendary Michele Nicolini in the final, she superseded any past accomplishments with her performance throughout the open weight division. Dern submitted all opponents on her way to the semi final where she faced her long time nemesis, Gabi Garcia, whom she had faced 5 times before as a black belt, all 5 losses by submission. Showing tremendous mental fortitude Mackenzie put on her game face and went to work, dragging the much larger Garcia into her game (open guard) where she managed to pull the win by a negative point (0x0 on points), the negative point coming from an illegal grip on the inside of the pants. In the final, against another heavyweight competitor in Vanessa Oliveira, Dern showed again great focus, staying in course and putting on a dominant performance, controlling the fight from start to finish.
On the men's division, many names had valiant efforts, the Viking Alexander Trans brought his A game to the mats, submitting his first 3 fights, facing the fan favorite Keenan Cornelius in a very tough semi final. The Danish beat the American by 2×0 (sweep), moving to the final Alexander against the powerful Buchecha. Trans managed to put Marcus on the backstep, but even playing a conservative game Buchecha won the fight by 2 advantages to 0 (0x0 on points), the advantages coming from settling the half guard control from the top and putting Trans in the turtle position.
Leandro Lo had a very tough bracket where he faced seasoned fighters such as Victor Silverio, Felipe Bueno and Max Carvalho, meeting in the semi final the formidable Marcus Almeida. Leandro had a fantastic fight against the much larger "Buchecha", taking it to the best grappler in jiu jitsu at the moment. In the end Leandro Lo lost by 1 advantage (turtling) with 2×2 on the points scoreboard. Leandro proved that he belonged in the podium, beating in the 3rd place match Cornelius with a great performance, tactical and technical, beating Keenan by 4×2.
Below is the results of each fight in the World Professional Jiu Jitsu Championship
Jiu Jitsu World Pro, Abu Dhabi Absolute Results
WORLD PRO CUP ABSOLUTE MEN'S RESULTS
WORLD PRO CUP ABSOLUTE WOMEN'S RESULTS
Cover photo by Calum Medcaf of Jiu Jitsu Style