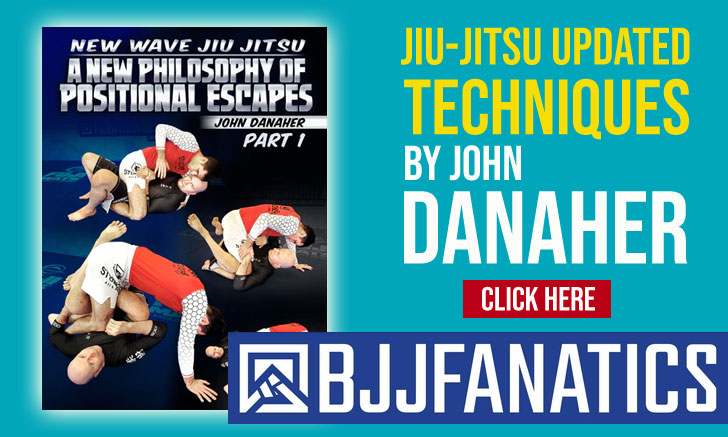 One for the books. The Copa Pódio 2016 Grand Prix fully met its expectations with the athletes in the card providing incredible matches. In a card with an impressive mix of established competitors and the new generation of black belts, the big winner of he event were the fans, who witnessed a very impressive performance by Leandro Lo in his farewell from the lightweight division.
From the new generation, only Dillon Danis reached the semi-final. Although Marcelo Garcia's black belt had tremendous performances, with the match of the night going to Danis' back and forth war with Patrick Gaudio, there were plenty of good performances from the new breed of athletes. One that certainly made a mark was AJ Sousa, who showed tremendous skill in the "group of death". Facing very serious opposition, Sousa collected the most remarkable feather in the cap of his young career by defeating the 3x world champion Lucas Lepri (4×2).
In the superfights, GF Team's Max Gimenis showed why he is regarded as one of the top brown belts in the world. 2015's brown belt Brazilian National Champion (weight + absolute) and silver medallist at the World Jiu Jitsu Championship, Max beat Nova Uniao's Rafael Teófilo conclusively by 29 points.
Vikings vs Cabras da Peste
In the countries challenge between the Northern Europeans (AKA Vikings) and the representatives of North-East Brazil (AKA Cabras da Peste), the big winners were the Europeans with 2 very impressive wins and one draw. The performance of the night went to the very talented Espen Mathiesen. The Kimura athlete (a team that peculiarly originated in the North East region of Brazil and is now strongly represented in Europe) beat last year's brown belt World Champion with an impressive guard game.
Copa Podium 2016 Lightweight GP Full Results
Note: On the 3rd Place Match Dillon Danis hurt his elbow while posting his hand on the mat, trying to avoid a takedown. There were 20 seconds left on the clock and Dillon was wining by one advantage.