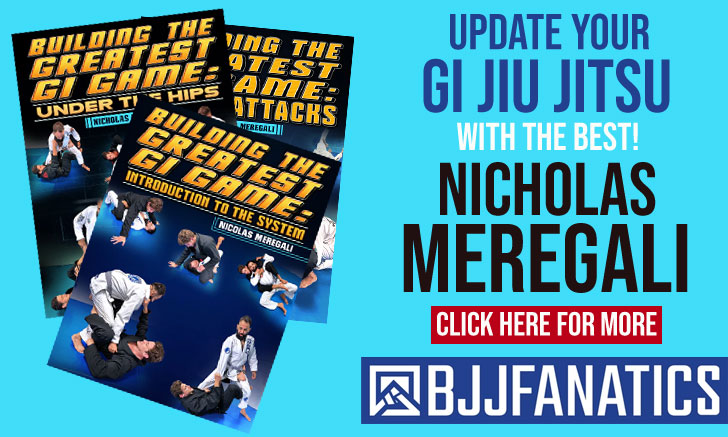 JANUARY 26, 2018 and one what many have called "the greatest grappling events ever assembled" is finally over. The ACB 10 (formerly Berkut GP) brought forward some of the very best gi athletes in the world to compete in São Paulo Brazil for a true jiu jitsu extravaganza with plenty of submissions and a fair share of incredible matches.
The fastest submission of the night came from the hands of Mikey Musumeci. The American's match versus Rafael Freitas had to be advanced to the beginning of the event due to Michael's busy schedule (he was flying back to the US on the same night of the event). Feeling a sense of urgency, Musumeci went straight for the kill, a submission with just one minute of action.
One of the upsets of the night was Polish athlete Adam Wardzinski win over Erberth Santos. Amazing match through and through, Erberth started off flying through Adam's guard and establishing a 10×0 lead in the first round. Second round Wardzinski found his pace and set his own rhythm, taking the fight to Erberth and establishing a 9×2 lead. After being mounted on Santos for a few seconds, Erberth tapped(!) a surprising attitude given that no apparent submission was on. This was Erberth Santos' 3rd straight submission loss.
Below are the individual match results for this incredible card.
ACB 10 RESULTS
Mikey Musumeci defeated Rafael Freitas by footlock
R1 Straight ankle lock
Osvaldo Queixinho defeated Nicholas Welker by armbar
R1 (2×0)
R2 Armbar
Thiago Sá defeated Josh Hinger by 1 round to 0.
R1 2×0
R2 2×2
R3 2×2
Igor Silva defeated Rodrigo Cavaca by choke from the back
R1 Choke
Luan Carvalho defeated Marcelo Mafra by 1 round to 0.
R1 2×0
R2 0x0
R3 0x0
Gabriel Lucas defeated Ricardo Evangelista by split decision
R1 0x6
R2 2×2
R3 0x0 (1×3 penalties)
Lucas Rocha defeated Rodrigo Caporal by 1 round to 0
R1 2×0
R2 0x0
R3 0x0
Rudson Mateus defeated Braulio Estima by unanimous decision
R1 2×0
R2 2×2
R3 0x2
Yuri Simões defeated Abdurakhman Bilarov by unanimous decision
R1 0x0
R2 0x0
R3 0x0
Rômulo Barral defeated Arnaldo Maidana by cross choke from the mount
R1 2X4
R2 Choke
Patrick Gaudio defeated Claudio Calasans by unanimous decision
R1 2×2
R2 0x0
R3 2×2
Adam Wardzinski defeated by Erberth Santos by verbal tap
R1 0x10
R2 Verbal tap (score was 9×2)
Lucas Lepri defeated Márcio André by slide in choke
R1 2×0
R2 Choke
Leandro Lo defeated Otávio Sousa by 3 rounds to 0
R1 2×0
R2 5×0
R3 6×0
Marcus Almeida defeated Mahamed Aly by 3 rounds to 0
R1 10×0
R2 11×2
R3 13×2
TITLE MATCH:
Paulo Miyao defeated Augusto Mendes by 4 rounds to 0
R1 2×0
R2 2×0
R3 2×0
R4 8×4
R4 0x0
TITLE MATCH:
João Gabriel Rocha defeated Luiz Panza by 3 rounds to 0
R1 2×0
R2 2×0
R3 2×0
R4 0x0
R5 0x0